Alleged Trump Rape Victim Sues President For Defamation
@jeisrael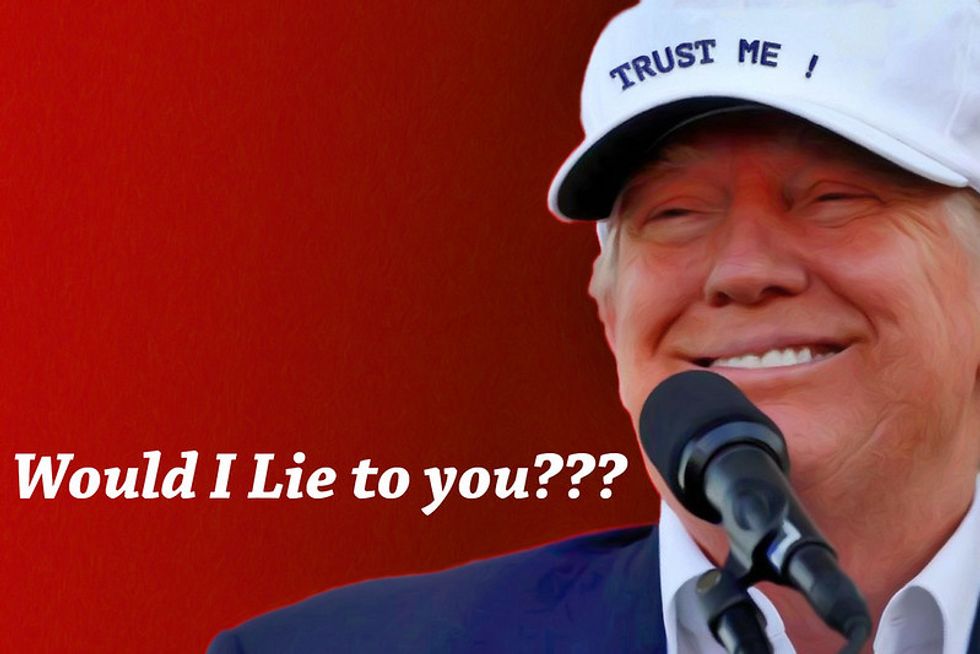 E. Jean Carroll, a journalist who came forward earlier this year to accuse Donald Trump of raping her in the mid-1990s, has filed a defamation suit against him. Trump has claimed he never met Carroll and accused her of lying for publicity.
Carroll recounted in a June memoir excerpt and in the new lawsuit that she met Trump at Bergdorf Goodman either in late 1995 or early 1996. After talking and shopping with him, she alleges that Trump shoved her head into a dressing room wall, pulled down her clothes, and raped her until she escaped.
Trump completely denied the allegations in a statement released in June and said that Bergdorf Goodman has no video footage of such an incident. "I've never met this person in my life. She is trying to sell a new book—that should indicate her motivation. It should be sold in the fiction section," he claimed — though her excerpted memoir was published with a photo that shows Trump and Carroll together at a circa-1987 party.
Trump also implied that Carroll might be working with his political opponents: "If anyone has information that the Democratic Party is working with Ms. Carroll or New York Magazine, please notify us as soon as possible. The world should know what's really going on. It is a disgrace and people should pay dearly for such false accusations."
Carroll's lawsuit alleges that Trump's response constituted defamation of her character. "I am filing this on behalf of every woman who has ever been harassed, assaulted, silenced, or spoken up only to be shamed, fired, ridiculed and belittled," Carroll said in a statement published by the Washington Post. "No person in this country should be above the law — including the president."
In response, Trump's White House press secretary again attacked Carroll, responding: "Let me get this straight —  Ms. Carroll is suing the President for defending himself against false allegations? I guess since the book did not make any money she's trying to get paid another way. The story she used to try and sell her trash book never happened, period. Her version of events is not even feasible if you've ever tried on clothing in a dressing room of a crowded department store. The lawsuit is frivolous and the story is a fraud – just like the author."
Carroll is one 41 women who have accused Trump of sexual assault since October 2016. At that time, an unaired Access Hollywood tape was released in which Trump admitted to serial sexual assault of women, saying as a celebrity he can get away with it. "You know I'm automatically attracted to beautiful — I just start kissing them. It's like a magnet. Just kiss," he said on the tape. "And when you're a star, they let you do it. You can do anything. Grab them by the pussy. You can do anything."
Trump has since accused himself of lying in his conversation, saying it was just "locker-room banter."
Trump has frequently launched verbal attacks on his accusers, often claiming that he could not possibly have sexually assaulted them because they are too ugly.
Carroll filed her lawsuit in New York state court. Another defamation case against Trump, filed by a former contestant on Trump's reality show who has also accused him of sexual assault, is currently pending in the same state judicial system.
Published with permission of The American Independent.