Amazon Loss Widens Despite Climbing Sales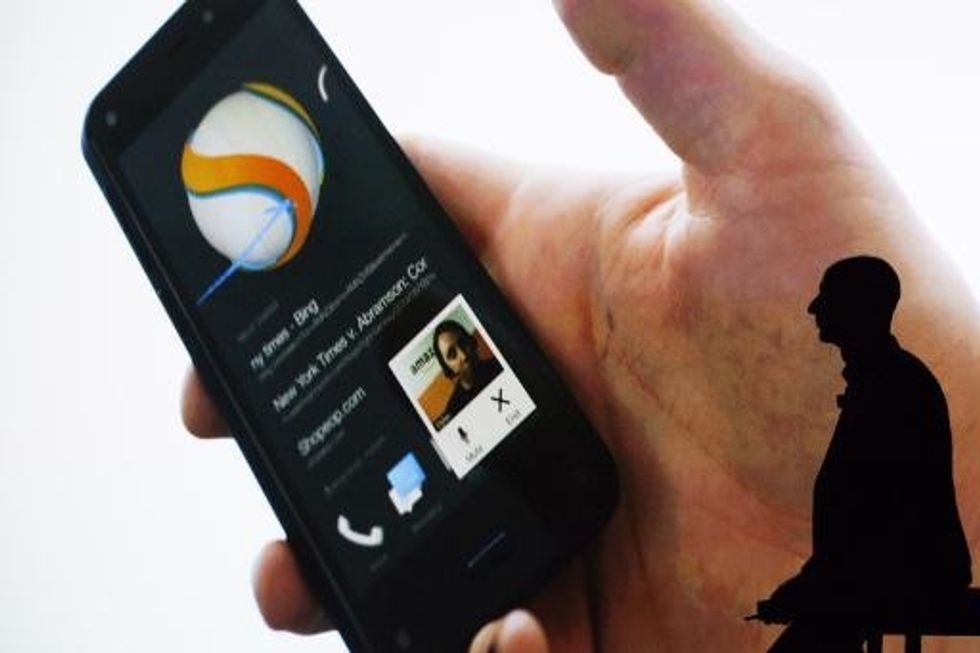 By Glenn Chapman
San Francisco (AFP) — Internet retail titan Amazon reported a money-losing quarter despite impressive growth in sales, sending shares plummeting by more than 10 percent.
The Seattle-based firm said that it had a net loss of $126 million in the quarter that ended June 30, widening the deficit from $7 million in the same period a year earlier.
Sales, meanwhile, climbed to $19.34 billion in a 23 percent rise from the second quarter of last year.
Amazon shares plunged more than 10 percent to $322.20 in after-market trades that followed release of the earnings figures.
The loss came as Amazon poured money into a new Fire smartphone, original programming for its Prime subscription service, drone package delivery, and more.
"We continue working hard on making the Amazon customer experience better and better," Amazon founder and chief executive Jeff Bezos said in the earnings release.
He rattled off a list of recent Amazon product or service introductions that included improved delivery operations in the US and Europe; a streaming music service, and Kindle Unlimited all-you-can-read book subscriptions.
– Earnings deja vu –
"I feel like this is 'Groundhog Day' over and over again," Forrester analyst Sucharita Mulpuru said, comparing Amazon earnings to a Bill Murray comedy film about a man perpetually reliving the same day.
"I don't know how much longer it can keep going."
Mulpuru was skeptical of the argument that Amazon is investing heavily for the future, noting that Google and Apple pour money into innovation but manage to make profit along the way.
"Apple created the iPad; Google has Fiber, Glass, and driverless cars and they are still pulling profit," Mulpuru said.
"So what is Amazon's excuse?"
The analyst suspected that Amazon was actually investing in shipping systems, dynamic pricing algorithms, and cutting prices to grab market share in moves "effectively decimating a lot of retailers."
Investors betting on Amazon gaining a near monopoly and then jacking prices will likely be disappointed, the analyst reasoned.
Regulators would likely weigh in under those circumstances, and major retail players such as Wal-mart won't go quietly into that good night, Mulpuru said.
– Millions for original shows –
Amazon forecast that its sales would continue to grow impressively this quarter, climbing from 15 percent to 26 percent to as high as $21.5 billion when compared with the prior year.
The online retailer expected its operating loss to widen, possible to as much as $810 million in contrast to a $25 million operating loss logged in the third quarter of last year.
Amazon will spend more than $100 million this quarter on original shows, putting those promised into production and cranking out pilot episodes for new projects, chief financial officer Tom Szkutak said during an earnings call.
"We will be ramping up the spend on video content significantly," Szkutak said, noting that Amazon likes what it has seen so far regarding its foray into original programming.
"We've greenlighted a number of pilots and will be in heavy production during the third quarter."
Ranks of subscribers to a Amazon Prime service that includes streaming video has "grown nicely" and the company is extremely pleased with response it has seen to recently launched Kindle Unlimited e-book subscriptions, according to the chief financial officer.
Amazon said it is also investing in expanding geographically in China, Spain, India and elsewhere.
"We are encouraged by the sheer magnitude of opportunities we have and are investing in those opportunities."
Amazon's broad strategy is to reach more people and connect with them at more points in their lives, according to Daymon Worldwide vice president of consumer strategy Virginia Morris.
"It is much more about being everything for every consumer, and the profitability will come," Morris said.
Fire smartphones tightly woven to Amazon services and shopping began arriving in buyers' hands on Thursday.
Szkutak said that Amazon was confident Fire would hold its own as a viable contender in the fiercely competitive smartphone market as well as promote books, games, videos, and other money-making offerings from the company.
AFP Photo / David Ryder
Interested in economic news? Sign up for our daily email newsletter!