Amazon Workers Reveal Shocking Conditions Following Deaths In Alabama
@corbett_jessica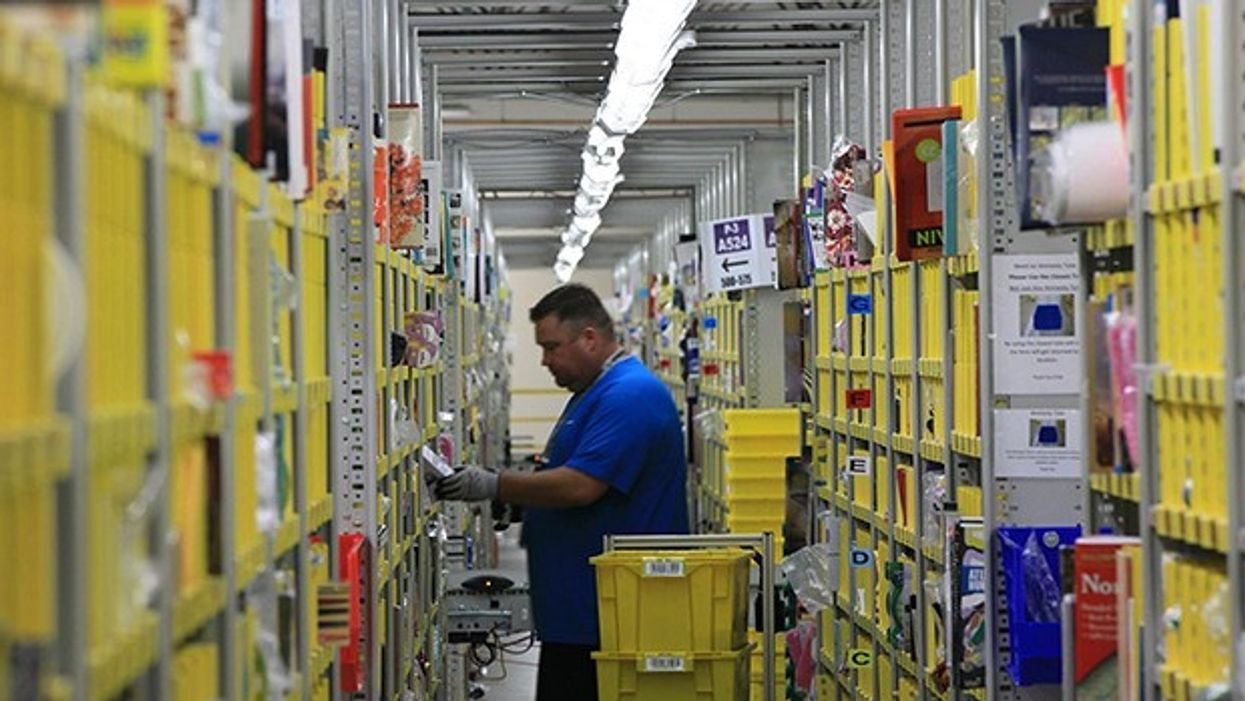 Josh Israel
Amazon employees spoke out against the e-commerce giant in a Wednesday video about the recent deaths of workers at a warehouse in Bessemer, Alabama—which has garnered national attention this year for controversy related to a unionization effort.
Labor journalist Kim Kelly interviewed Amazon workers Isaiah Thomas and Perry Connelly for More Perfect Union. They discussed the deaths, including two people who died within hours of each other in late November.
Kelly, who called those who came forward "heroes," tweeted that "Amazon is literally working people to death, and expects us to ignore it."
The video notes that according to workers, at least two of the six employees who died were denied leave by managers.
"Something has to be done," Thomas says. "This is insane. How long are we gonna wait until somebody else dies?"
Connelly suggests that Amazon sees and treats its warehouse workers as bodies, and "once that body's used up, they'll just bring somebody else in" to do the work.
"What happens if I drop?" he asks. "I'm just gonna be... another body."
Amazon did not respond to More Perfect Union's request for comment. However, viewers had a lot to say.
"This is a must-watch," Jobs With Justice tweeted of the video. "Amazon must be held accountable for its treatment of workers. All too often, it's a life-or-death situation."
Sarah Miller, executive director of the American Economic Liberties Project, said that "this is horrible" and the video reminded her of reading an "absolutely chilling passage" in Charles Duhigg's 2019 report for The New Yorker about Amazon's "total disregard for life when building its delivery network."
ALIGN, an alliance of labor and community groups in New York, pointed out that six more Amazon workers died earlier this month when a tornado caused a partial collapse at an Illinois warehouse.
The group called More Perfect Union's video "powerful" and said that "Amazon is killing workers."
The video comes as Amazon faces growing scrutiny for its treatment of employees and follows a National Labor Relations Board regional director last month ordering a new union election in Bessemer after allegations that the company illegally interfered with an unsuccessful vote in April.
Article reprinted with permission from Alternet