Ambassador's Bombshell Testimony Recounts Quid Pro Quo On Ukraine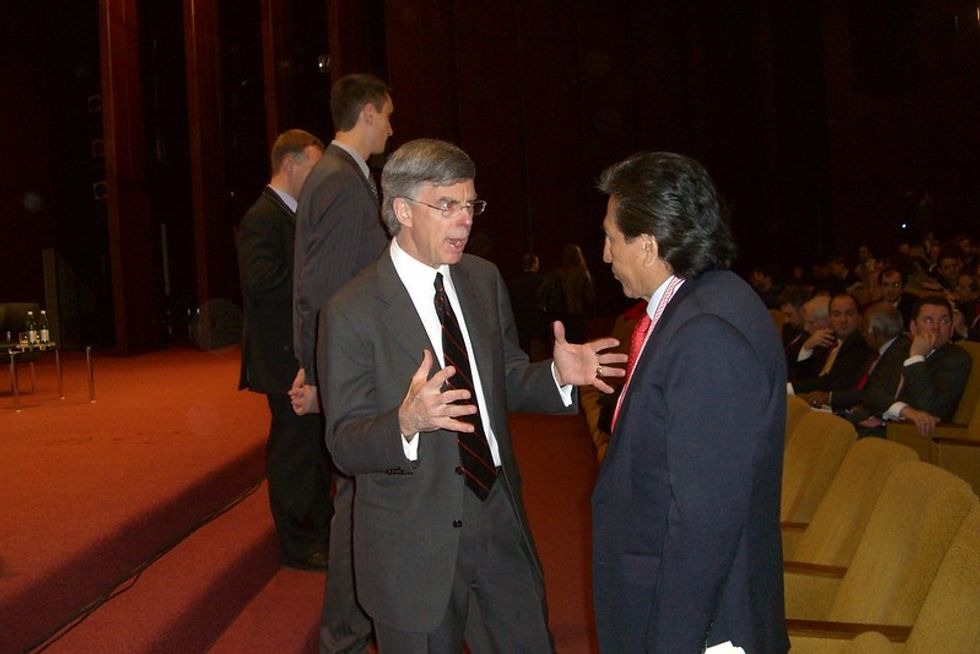 Reprinted with permission from Alternet
Acting U.S. Ambassador to Ukraine Bill Taylor testified to Congress on Tuesday that he was directly told that military aid to Ukraine was being delayed by President Donald Trump in order to pressure the country to open investigations into Democrats, the Washington Post reported.
Taylor's testimony in the impeachment inquiry had been hotly anticipated since texts between him and other State Department officials were revealed showing that he had earlier warned about such a quid pro quo, calling it "crazy."
In his testimony, Taylor reportedly said that he stood by his texts, in which he wrote, "As I said on the phone, I think it's crazy to withhold security assistance for help with a political campaign."
After that text to Ambassador to the EU Gordon Sondland, there was nearly a five-hour gap. Then Sondland replied by saying Trump had claimed there was no quid pro quo. Sondland has since reportedly testified that he wasn't sure if this was true, only that Trump claimed it was true.
But according to the Post, Taylor said Sondland was explicit about the quid pro quo in a phone conversation:
"Amb. Sondland also told me that he now recognized that he had made a mistake by earlier telling the Ukrainian officials to whom he spoke that a White House meeting with President Zelensky was dependent on a public announcement of investigations — in fact, Amb. Sondland said, 'everything' was dependent on such an announcement, including security assistance,'" Taylor told House investigators.

"He said that President Trump wanted President Zelensky 'in a public box' by making a public statement about ordering such investigations.'