American With Suspected Jihadist Allegiance Arrested In NY
@AFP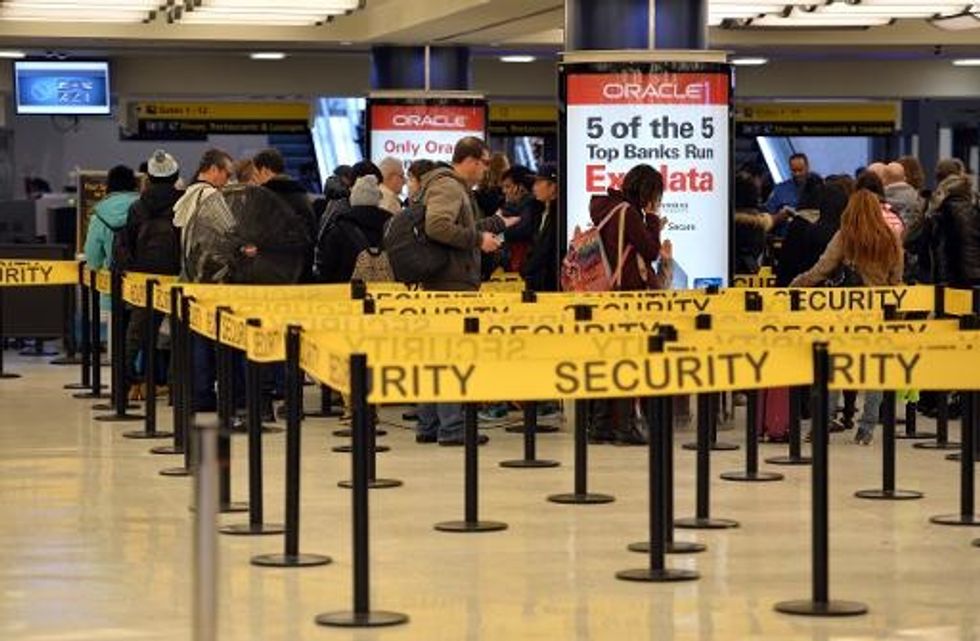 New York (AFP) — An American who tweeted his allegiance to the leader of Islamic State jihadists was arrested at New York's JFK airport last week, officials said Monday.
Donald Ray Morgan was taken into custody on August 2 upon his arrival from Frankfurt, according to documents filed in a federal court in Brooklyn.
A spokesperson for prosecutors said the 44-year-old ex-convict was arrested in connection with a North Carolina indictment and charged with "being a felon in possession of firearms."
Authorities also discovered that Morgan had tweeted his loyalty to the leader of the Islamic State using the alias Abu Omar al Amreeki.
"The defendant expressed his allegiance to the leader of ISIS on his Twitter account: Abu Omar al Amreeki," the prosecutor's spokesperson said, without providing more details.
The Federal Bureau of Investigation, however, said Morgan has not been charged with terrorism.
There is "no indication of anything with terrorism, the charges are for fire arms violation," an FBI spokesperson said.
Morgan had spent eight months in Lebanon, where his wife lives, the New York Daily News reported.
He is currently being transported to North Carolina, according to the prosecutor's office.
In mid June, Sunni Arab militants, led by jihadists of the Islamic State of Iraq and the Levant, which was later renamed the Islamic State (IS) and is sometimes referred to as ISIS, seized Iraq's second biggest city Mosul as government forces took flight.
Following advances, the jihadists declared an "Islamic caliphate" late that month. Renaming itself the IS, it declared its chief Abu Bakr al-Baghdadi "caliph" and "leader for Muslims everywhere."
AFP Photo/Stan Honda
Interested in national news? Sign up for our daily email newsletter!