What Are Americans Worried About? Not Obamacare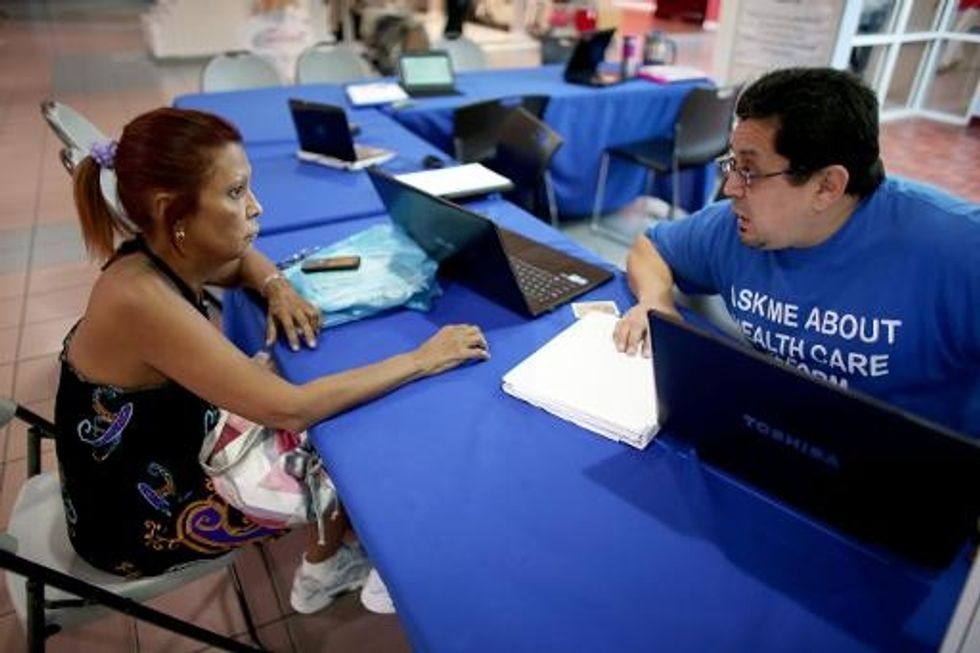 The conventional wisdom that the Affordable Care Act will dominate politics throughout the remainder of President Obama's time in office may be flawed, according to a Gallup poll released Monday.
The survey finds that a 20 percent plurality think that unemployment and jobs are the most important problem facing the country, up 6 percent from April; 19 percent cite the dysfunctional government, while 17 percent say the economy in general.
Health care and the federal budget deficit — two issues on which Republican candidates have focused in the midterm election campaigns — lag behind at 11 percent and 8 percent, respectively.
Unsurprisingly, Republicans are far more concerned with health care than Democrats. But even within the GOP, it is viewed as just the fifth most important problem facing the nation.
The Gallup survey is the latest in a string of polls to suggest that health care reform's political impact may be overrated. Most recently, a Politico poll released Monday found that Americans are split on the Affordable Care Act, with 51 percent supporting keeping it in place, and 48 percent supporting its repeal. Geographically, the poll showed that only the South boasts a majority supporting the law's repeal.
Given that several of the key elections that will determine which party controls the Senate will take place in the South — likely with a whiter, more conservative electorate that tends to feel more negatively about Obamacare — the law will still loom large in November. But the GOP could struggle to gain a national advantage with the issue — which may be why congressional Republicans are slowly backing away from debating it.
AFP Photo/Joe Raedle