America's Most Obese State Passes 'Anti-Bloomberg Bill' To Ban Portion Control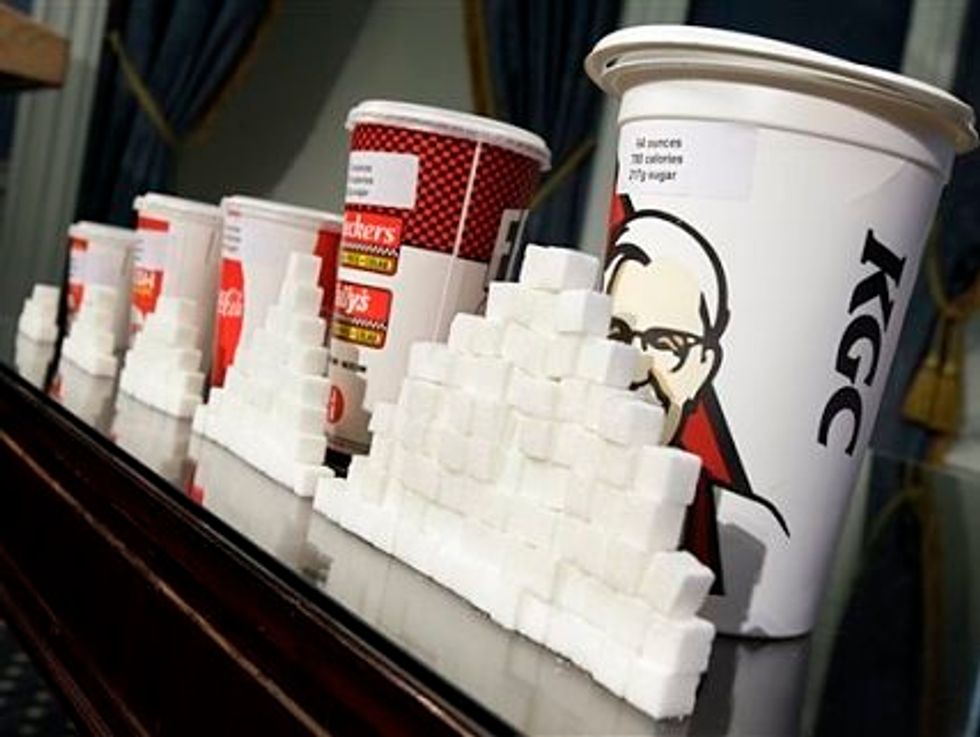 On the same day that a federal judge struck down New York City mayor Michael Bloomberg's proposed ban on the sale of some sugary drinks over 16 ounces, Mississippi lawmakers passed a bill that would prevent any similar regulations in the Magnolia State.
The bill, which Mississippians have referred to as the "anti-Bloomberg bill," passed the Senate by a 50-1 margin Monday after previously passing the state House 92-26. It would ban counties and towns from regulating portion sizes, requiring that calorie counts be posted in restaurants (as New York City mandates) or keeping toys out of kids' meals (something that Mayor Bloomberg has never proposed). Governor Phil Bryant, a Republican, is currently reviewing the proposal, and is expected to sign it into law.
Predictably, the restaurant lobby is thrilled with the idea. "If you look at how menus have changed, whether it be in fast food or family dining, you are seeing more and more healthy options," Mississippi Hospitality and Restaurant Association executive director Mike Cashion told NPR. "Not because of legislative mandates or regulatory mandates, but because of consumer demand. Our industry has always been one to respond to the marketplace."
Consumers in Mississippi don't seem to be demanding healthier food, however — 34.9 percent of Mississippians suffer from obesity, making it the most obese state in the Union according to the most recent data from the Centers for Disease Control.
Furthermore, there is deep irony in Mississippi attacking Mayor Bloomberg; after all, as of 2010, Mississippi was receiving $2.47 in federal spending for every $1.00 in taxes paid — the third-highest rate in the nation — while New York ranked 37th with just 0.72 cents of federal money for every tax dollar paid. In other words, Bloomberg's state is heavily subsidizing Mississippi's high federal health care costs, which are exacerbated by laws like the "anti-Bloomberg bill."
For his part, Bloomberg lashed out at the legislation when he was asked about it during a Wednesday morning interview on CBS News.
"You know, Saturday Night Live couldn't write this stuff," Bloomberg said. "How can somebody try and pass a law that deliberately says we can't improve the lives of our citizens? It's just farce. Nobody would believe it if you wrote it in the book."
"Go out in the street and ask anybody, would they roll back the smoking ban? Would they roll back getting lead paint out of classrooms? I don't think any of these things would get rolled back," the three-term mayor continued. "The fact of the matter is, in New York City, people live over two years longer than the average across America and over three years longer than they did when we came into office 10 years ago."
AP Photo/Richard Drew, File