Another Arrest In Officers' Assault As NYPD Prepares For Cop's Funeral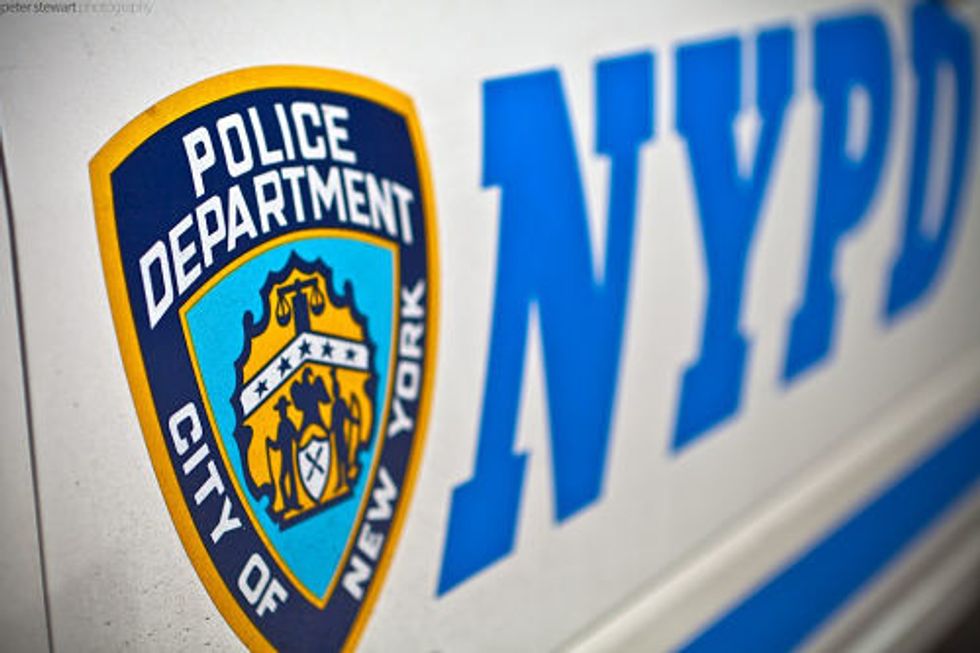 By Tina Susman, Los Angeles Times (TNS)
NEW YORK — Police have announced the arrest of a man suspected of taking part in an assault on officers during a demonstration alleging police brutality, an incident that fueled police anger toward New York Mayor Bill de Blasio, who they say has not supported them in the face of protests.
The New Year's Day arrest came as the Saturday wake approaches for one of two officers killed while sitting in their patrol car, an attack that widened the rift between police and De Blasio. Thousands of officers and civilians are expected to attend the wake and Sunday funeral for Officer Wenjian Liu. Liu was shot dead Dec. 20 alongside his partner, Rafael Ramos.
While the gunman, Ismaaiyl Brinsley, has been described as a mentally troubled individual working alone, police union officials have said De Blasio's tolerance of demonstrators created a hostile climate that encouraged the attack.
Brinsley, who committed suicide after killing the officers, had posted anti-police online rants before shooting Liu and Ramos.
The shootings followed weeks of demonstrations by civilians in New York City alleging police abuse of power in the July death of Eric Garner, an unarmed black man who died during a scuffle with a white officer. Garner's last words, "I can't breathe," became a rallying cry for demonstrators.
Protesters said Garner's death, and that of Michael Brown in Ferguson, Mo., an unarmed black man shot to death by a white officer, were signs of racial profiling among police departments nationwide.
The protests in New York City were mostly peaceful. But on Dec. 13, several demonstrators intervened when they saw two officers arresting a man who was accused of trying to hurl a trash container over a railing on the Brooklyn Bridge onto a lower roadway.
Video captured by bystanders and posted on YouTube showed several people trying to pull the policemen off of the man. One officer ended up with a broken nose, and police said both officers suffered cuts and bruises.
This was the fifth arrest for alleged involvement in the incident. They include the man accused of trying to throw the item onto traffic, and four others charged with crimes ranging from assault on a police officer to resisting arrest and riot.
The incident, coming on top of weeks of almost daily protests, angered police union officials and also drew condemnation from many protest organizers and civil rights leaders, who said it tainted what had been a boisterous but nonviolent movement.
De Blasio met with some protest organizers on Dec. 19, further angering many police, who accused him of indulging protesters. After the officers' slayings Dec. 20, many police turned their backs on the mayor when he showed up at the hospital where the slain men were taken.
At Ramos' funeral on Saturday, some police officers turned their backs on huge screens showing the service when De Blasio spoke. A meeting aimed at mending relations between union leaders and De Blasio that same day appeared to have resulted in little progress.
Afterward, both sides issued brief and tepid statements.
"There were a number of discussions, especially about the safety issues that our members face," said Patrick Lynch, leader of the New York City Patrolmen's Benevolent Assn. "Our thought here today is that actions speak louder than words, and time will tell."
De Blasio issued a statement in part that the meeting "focused on building a productive dialogue and identifying ways to move forward together."
The big question is whether officers will repeat their protest at Liu's service by turning their backs on De Blasio.
The move at Ramos' funeral was seen by some, including Police Commissioner William J. Bratton, as an insult to the slain officer's family and inappropriate given the circumstances. In an editorial, the New York Times also criticized the move, and the Daily News reported that at least one police union chief, Roy Richter of the Captain's Endowment Assn., had written to union members criticizing the action.
Photo via Wikimedia Commons