Another Chance To 'Vote For The Lizard'? Edwards Reportedly Mulls House Run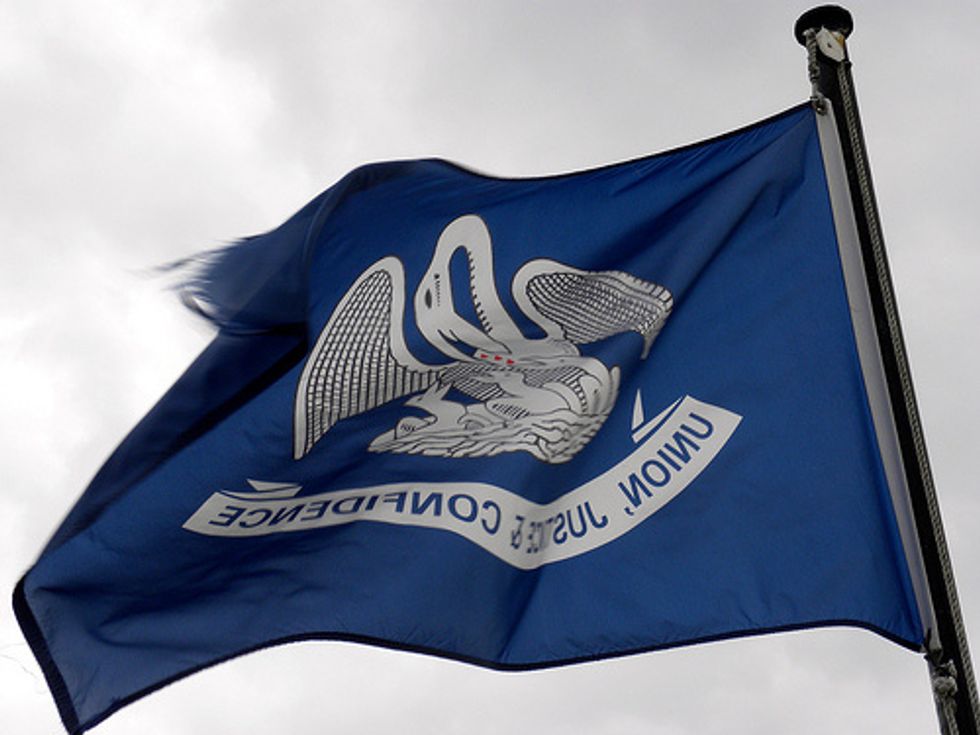 In news that is sure to thrill political satirists, former Louisiana governor Edwin Edwards (D) is reportedly considering a run for Congress in Louisiana's 6th congressional district.
Edwards, 86, was in the U.S. House of Representatives from 1965 to 1972, and served a record four terms as governor of Louisiana between 1972 and 1996. Long accused of corruption, in 2000 Edwards was convicted of 17 counts of racketeering, extortion, fraud, and conspiracy, for which he did eight years in prison.
The rumors of an Edwards comback began with a Thursday report byThe Hayride, a conservative-leaning Louisiana politics site. According to the report, Edwards believes that the field for the seat currently held by Senate candidate Bill Cassidy (R-LA) — which includes six Republicans, headlined by state senator Dan Claitor — is weak, providing an opening for the colorful former governor.
Edwards, who has repeatedly expressed interest in returning to politics, stoked the speculation on Thursday, when he pointedly declined to deny that he was considering a run. "I don't have any comment at this time," Edwards told the New Orleans Times-Picayune. He added that he has received "a lot of encouragement" from those who want him to run for office, and that it would be "a while" before he made a final decision.
He would instantly become the most experienced and best-known figure in the race, but the elderly ex-convict is hardly the Democratic Party's dream candidate. In addition to his highly publicized legal troubles, Edwards is a publicity magnet whose penchant for colorful quotes (such as the time that he joked, "The only way I can lose this election is if I'm caught in bed with either a dead girl or a live boy") could cause embarrassment for the party.
Still, although national Democrats would certainly distance themselves from his candidacy, Edwards — who would be the only Democratic candidate in the race — may end up being their only hope of winning the deep-red 6th district. According to a 2011 poll taken shortly after Edwards' release from prison, 30 percent of Louisianans considered him to be the state's best governor in the past 30 years. And Edwards, who recently starred in a short-lived reality show, would hardly be the first controversial A&E star to be embraced by Louisianans.
Edwards is not the only divisive figure rumored to be mulling a bid for the seat being vacated by Rep. Cassidy. Right-wing activist Tony Perkins — president of the Family Research Council, which the Southern Poverty Law Center has classified as an anti-gay hate group — is also reportedly interested in pursuing the seat.
In a factoid that speaks volumes about Louisiana politics, Edwards already has experience running against a hate group leader; in 1991 he faced former Ku Klux Klan leader David Duke in a runoff election for governor (Edwards supporters infamously implored voters to "Vote for the Lizard, not the Wizard").
Given Perkins' own record of extremism (which includes working with Duke), perhaps Edwards could revive another slogan that his supporters coined in 1991: "Vote for the crook: it's important."
Photo: Jason Paris via Flickr