Anti-Abortion Groups Cheered Kavanaugh's Testimony
@julietulbert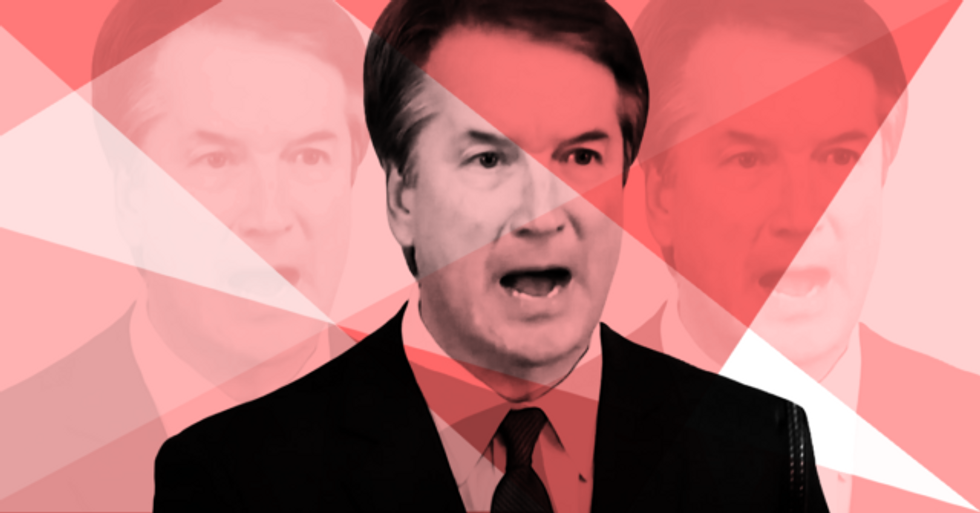 Reprinted with permission from MediaMatters.

Judge Brett Kavanaugh's Supreme Court confirmation hearing demonstrated that he will be a threat to abortion rights and would likely vote to overturn or curtail protections stemming from Roe v. Wade — despite previous claims by right-wing media to the contrary. Abortion opponents reacted to the hearing by praising Kavanaugh's position on abortion and reproductive rights, and by attacking pro-choice protesters and Democratic senators.
This week, Kavanaugh participated in a confirmation hearing for his nomination to the Supreme Court, which reaffirmed that he will be a threat to abortion rights. Rewire.News' Jessica Mason Pieklo wrote that Kavanaugh's references to "Roe as Supreme Court precedent and even 'super-precedent'" served as a consistent talking point for the judge who was seemingly shielding his views on abortion rights. As Mason Pieklo explained, Kavanaugh's invocation of precedent meant little because "precedent can be 'unsettled' by the Supreme Court." In particular, "Kavanaugh reminded us of that time and time again by invoking Brown v. Board of Education," a case that anti-abortion activists use "as an analogy" to describe a "pathway to overturn Roe." Kavanaugh "also called birth control an abortifacient, … echoing another anti-choice talking point that dangerously conflates contraception with abortion." Mason Pieklo also pointed to an email released during the hearing "where Kavanaugh says that many legal scholars do not see Roe v. Wade as settled law."
Kavanaugh's record also suggests he would vote in favor of overturning Roe, or otherwise support further curtailing abortion rights. For example, in 2017, Kavanaugh opposed allowing an unaccompanied pregnant immigrant teen [called Jane Doe] who was in federal custody to have an abortion — using language like "abortion on demand," an inaccurate phrase frequently used by abortion opponents, to explain his decision. Kavanaugh also praised the late Chief Justice William Rehnquist's dissent in Roe during a speech in 2017 — which Mason Pieklo noted made sense, given that Rehnquist's dissent in Roe and Kavanaugh's dissent in the Jane Doe case both "fundamentally [deny] reproductive autonomy all while purporting to be respecting the bounds of the law." New York magazine's Irin Carmon pointed to Sen. Richard Blumenthal's (D-CT) question about whether Kavanaugh's language in the Jane Doe case "was a signal" to conservative organizations "that you were prepared, and you are, to overturn Roe v. Wade." Carmon also indicated that Kavanaugh's 2017 speech was another "signal" of the same sort.
As the hearing progressed, abortion opponents reacted with glee at Kavanaugh's answers on abortion rights, and attacked pro-choice Democrats and activists who opposed his likely views on Roe. Here are a few examples:
During the hearing, anti-abortion outlet LifeNews celebrated Kavanaugh's answers
Abortion opponents reacted to Kavanaugh's demurring about Roe's precedent with reassurances that it could be overturned
Anti-abortion activists and outlets also attacked pro-choice activists and protesters
Anti-abortion activists and outlets used the hearings as an opportunity to attack Democratic senators on the committee
Header image by Melissa Joskow / Media Matters