Anti-Abortion Lawmakers In Texas Push For More Restrictions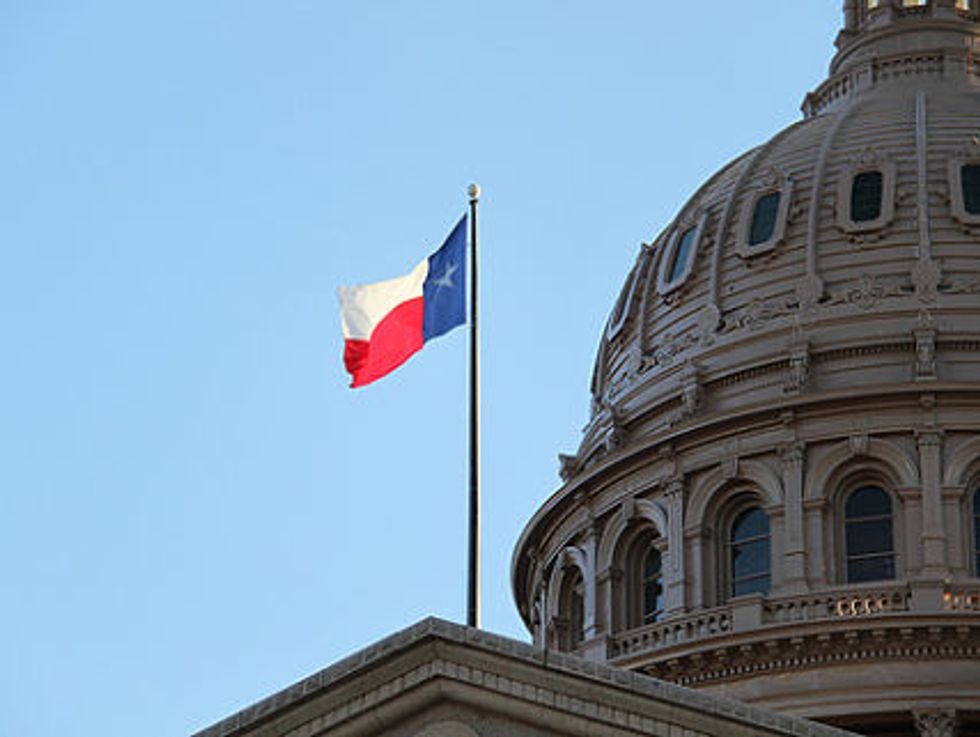 By Brittney Martin, The Dallas Morning News (TNS)
AUSTIN, Texas — Anti-abortion lawmakers are looking to use the 2015 session of the Texas Legislature to build on the restrictions that led to the closing of more than half of Texas' 40 abortion clinics.
Among the proposals: more limits on legal exemptions for girls seeking abortions without notifying their parents, and efforts to ensure that women are not coerced into having abortions, particularly in human trafficking cases.
Social conservatives have made substantial electoral gains, giving them more clout in the Republican-led Legislature. It also sets up potential conflicts with abortion-rights supporters, largely Democrats, who say they will try to derail further restrictions.
Anti-abortion groups acknowledge that Texas has pushed the legal limits in curtailing the procedure, marked by a 2013 law that targeted providers and remains the subject of court battles. But they believe some provisions can be tightened when the Legislature returns in mid-January.
"There's a strong desire to do as much as we can and to keep that ball moving forward," said Kyleen Wright, president of the Texans for Life Coalition, Kyleen Wright.
Wright said that while "protecting human life" will continue to be a priority, her group probably won't pursue restrictions like a ban on abortions before 20 weeks of pregnancy, as other states have done.
"We've already pushed the Legislature pretty far," she said. "Texas is fond of setting the standard and pushing the line back a bit, but I don't really see us spending all of our capital in the Legislature for legislation that's going to be fought over for years with a fairly low level of expectation for success."
Abortion-rights advocates say the state already has gone far enough.
"An extensive informed consent process is undertaken before any procedure is ever performed for a woman," said Amy Hagstrom Miller, chief executive of Whole Woman's Health, which operates three abortion clinics in Texas. "Here again, the Legislature is proposing a 'solution' where there is not a problem."
The 2013 law requires abortion providers to have admitting privileges at local hospitals, regulates the administration of abortion-inducing pills and prohibits the procedure after 20 weeks of pregnancy.
It also requires abortion facilities to meet the same structural standards as surgery centers, but that provision is not yet in effect, as the 5th U.S. Circuit Court of Appeals considers a legal challenge filed by abortion rights backers.
Compared with that law, the new proposals are modest. And anti-abortion groups will probably focus more on bills that expand protections for those on life support. But abortion proposals always are flashpoint for lawmakers.
In Texas, girls younger than 18 are required to get notarized consent from their parents to get abortions, but they can seek an exemption from a judge. They must show that they are mature enough to make the decision to have an abortion, and that they understand all of their options. The judge determines whether notifying the girl's parents will be in her best interest or whether, for example, it might lead to physical, sexual or emotional abuse.
Republican state Rep. Matt Krause plans to offer a measure that would, among other things, require girls to apply for an exemption in their home county to avoid "forum shopping." Girls living in a county with a population of less than 50,000 would be allowed to apply in an adjacent county.
Susan Hays, an attorney who represents minors in judicial bypass cases pro bono, said the proposed change would hinder rural minors even with the population exception. Some counties in rural Texas share a district judge, and other judges refuse to hear the cases altogether, Hays said.
"In most of our rural areas there's no way to walk into the courthouse and file one of these and talk of it not be in every beauty parlor in town in 20 minutes," said Hays, who is also a lobbyist for the abortion-rights group NARAL Texas. "One problem is confidentiality and the second problem is turn away."
Currently, minor girls can apply for judicial bypass in any county.
Anti-abortion groups also want new provisions to protect women's abusive partner or parent from forcing them to have an abortion.
Republican state Rep. Debbie Riddlehas offered a bill to require staff at abortion clinics to complete a training program to recognize and respond to signs of human trafficking. Riddle said she sees abortion facilities as the "first line of defense" for female victims.
"If somebody, a doctor or a nurse or somebody dealing with that young woman, can spot the fact that that young woman is a victim of human trafficking, then that will help," Riddle said.
Traffickers force their victims to have abortions because pregnant women would likely "interrupt their stream of income" from prostitution, she said.
Planned Parenthood, which operates several Texas clinics, already has a policy and procedures in place for identifying and assisting victims in both its health centers and abortion clinics.
Sarah Wheat, a spokeswoman for Planned Parenthood of Greater Texas, said all patients are screened for signs of domestic violence and human trafficking, which can include chronic sexually transmitted infections, pelvic pain, rectal trauma, scars and bruises, or untreated conditions like diabetes.
Wheat said Riddle's bill would make more of an impact if it provided training for all medical professionals, not just abortion providers.
According to National Human Trafficking Resource Center, 306 cases of sex trafficking in Texas were reported to the center's hotline in 2013. The center does not track abortion statistics.
Photo: George Olcott via Flickr