Anti-China Protests Grow Violent In Vietnam Over Territory Dispute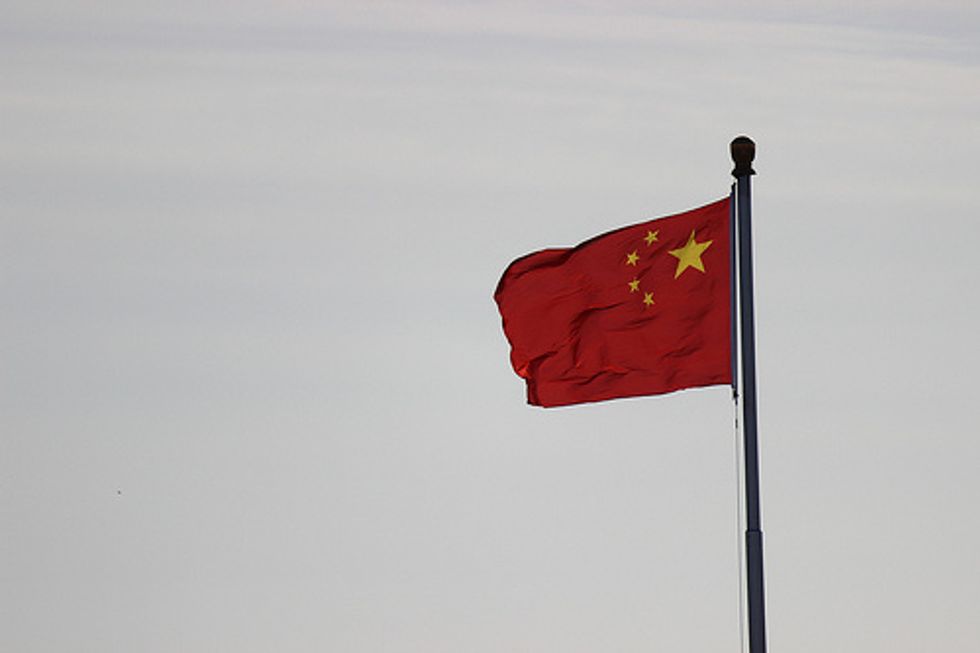 By Julie Makinen, Los Angeles Times
BEIJING — Thousands of anti-China protesters ransacked, looted and set fire to foreign-run factories in southern Vietnam on Tuesday and Wednesday in a wave of violence sparked by a dispute over China's placement of an oil rig in waters claimed by both countries.
The riots marked the biggest outburst of public unrest in tightly controlled Vietnam in recent years, experts said. Photos on local media websites and on social media showed thousands of protesters on foot and many on motorbikes waving Vietnamese flags; some local media accounts put their numbers at nearly 20,000.
At least 200 companies — including many Taiwanese textile and clothing manufacturers apparently mistaken for mainland Chinese businesses — had their facilities damaged, Chen Boxiu, chief of the Taipei Economic and Cultural Office in Ho Chi Minh City, said in a phone interview.
Singapore's Foreign Ministry said it had summoned the Vietnamese ambassador to register its "serious concerns about the security situation" and had urged the government to "act immediately to restore law and order … before the security situation worsens and investor confidence is undermined."
Guo Yuting, manager of the Mira Hotel in Binh Duong City, said 240 Taiwanese citizens were taking shelter in his hotel, many of whom had been escorted by police from their besieged businesses. "Initially the protests were peaceful, but in the second and third waves, local mobsters joined in and things turned violent," he said.
Protests have been building in Vietnam for days following China's move to send a state-owned oil exploration rig into disputed waters near the Paracel Islands on May 1. Vietnam has dispatched several dozen boats in an attempt to disrupt the Chinese operations — which may involve as many as 80 vessels — and the two flotillas have clashed.
China claimed last week that Vietnamese ships had rammed Chinese vessels more than 170 times and that Vietnamese "frogmen" were spotted just yards from Chinese ships. Water cannons have also been deployed.
The United States has called the Chinese move "provocative."
"This unilateral action appears to be part of a broader pattern of Chinese behavior to advance its claims over disputed territory in a manner that undermines peace and stability in the region," State Department spokeswoman Jen Psaki said last week.
Carlyle Thayer, an emeritus professor at the University of New South Wales and an expert on Vietnam's foreign affairs, called China's dispatch of the oil rig "unexpected, provocative and illegal." The timing was surprising, he said, given that last fall Chinese Premier Li Keqiang visited Vietnam and the two sides signed a host of agreements aimed at putting relations on an "upward trajectory."
Thayer said China's actions signaled a more aggressive posture in disputes with its Southeast Asian neighbors.
"Up to now with China, people have used the word 'reactive' — it's been responding to provocations, but this time, even the Chinese press … has not used the justification that China has been poked in the eye and is responding to something. It's showing an assertiveness, it's not reactive, and that's worrying. Now, it seems, China doesn't need a provocation to do something like this."
China said it has been in contact with Vietnam over the issue through "diplomatic channels," but so far Beijing has refused Vietnam's offer to dispatch a special envoy to discuss the situation.
China claims most of the South China Sea as its sovereign territory, putting it in conflict with not only Vietnam, but also Malaysia, the Philippines, Taiwan and Brunei.
China maintains that the Paracel Islands, which it calls the Xisha Islands, are the "inherent territory" of China and that the drilling operation begun this spring is merely the continuation of 10 years of prior activity in the area. Beijing said it intends to keep the rig in the area until mid-August, when typhoon conditions will force it to be moved.
Thayer said it was likely Vietnam would continue to allow some protests to continue until Beijing accepts the idea of receiving a special envoy to discuss the rig. While describing the magnitude of the protests as "unprecedented" in recent years, he said Vietnam would likely bring a halt to demonstrations if they threatened high-profile facilities such as the Chinese embassy or consulate.
Photo: akasped via Flickr