Anti-Gay Hate Group Paid Missouri Senate Candidate
@FAWFULFAN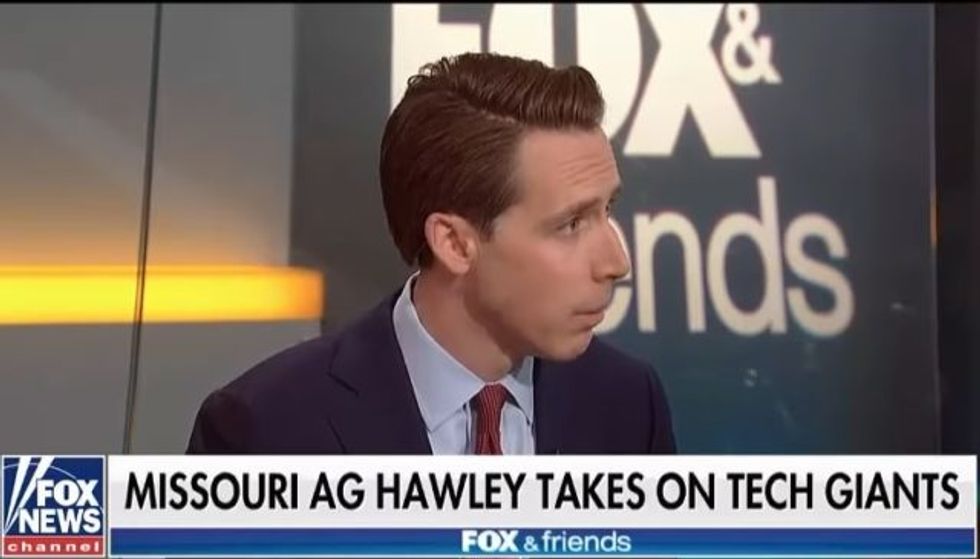 Reprinted with permission from Shareblue.
Missouri Attorney General and Senate candidate Josh Hawley has something disqualifying in his past: he worked with a hate group. But stunningly, he's not ashamed of it.
According to the Riverfront Times, e-mails obtained in a sunlight request reveal that while Hawley was a professor at  the University of Missouri, he keynoted an event in Phoenix organized by the extremist organization Alliance Defending Freedom (ADF), and that "for what appears to have amounted to an hour-long address, Hawley was paid $2,500, given a flight and extra money for expenses, and put up in the Ritz-Carlton." Candidate disclosure forms show he and his wife have earned $8,700 from ADF in the last 5 years.
The Southern Poverty Law Center classifies ADF as a hate group. The organization supports re-criminalizing homosexuality in the United States, and they have defended forced sterilization of trans people.
Their extremist agenda spilled over into how Hawley and other faculty members could speak while working for ADF. According to the event's "language guidelines," faculty members were to refer to hate crimes as "so-called hate crimes" and sex education as "sexual indoctrination."
Hawley has been particularly secretive about his time at the University of Missouri, taking the unusual step of hiring outside counsel to review his emails before complying with open records requests relating to that time.
Following the story, Hawley campaign spokeswoman Kelli Ford stated that he is not "going to apologize for [his] faith." Hawley similarly doubled down earlier this year after he was embarrassed by taped footage of him from December blaming 1960s-era women's liberation for sex trafficking.
Hawley is not alone. The GOP seems to have little problem with ADF's agenda, and one of Trump's judicial nominees in Louisiana, Michael Juneau, also has ties to the group.
Other anti-LGBTQ hate groups enjoy similar mainstream GOP support, like the Family Research Council, despite its leaders' links to white nationalist groups. Texas Rep. Roger Williams said he was "grateful" to receive an FRC award, and Trump himself even gave a speech at their annual summit.
With a potential new Trump-backed justice on the Supreme Court endangering recent LGBTQ gains, it is more important than ever that the Senate step in to protect the rights of all Americans. Hawley's association with a radical hate group does not invite confidence.