Appeals Court Denies Sterling Bid To Block Clippers Sale
@AFP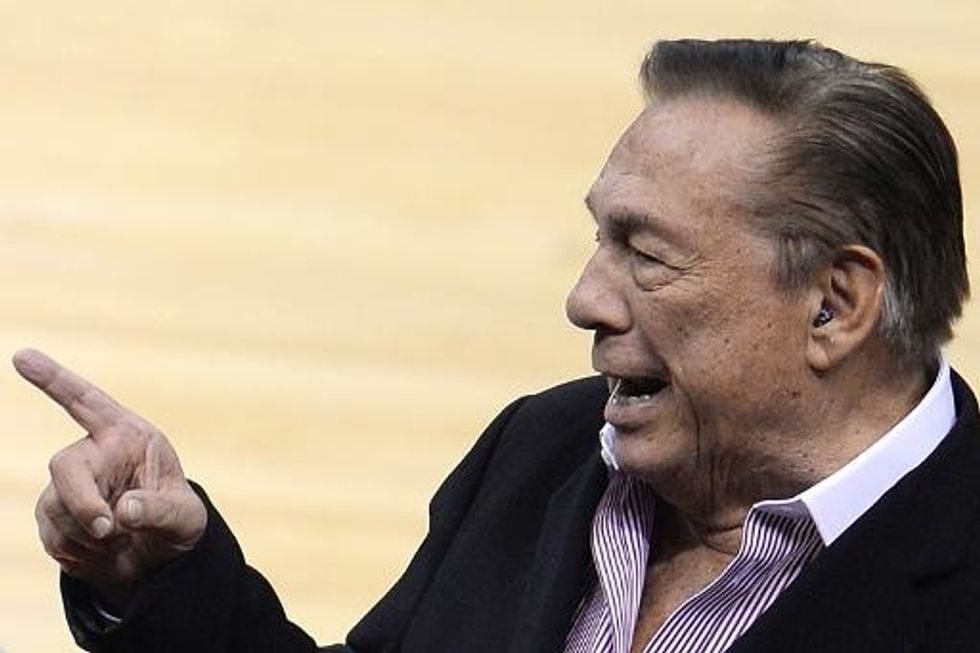 Los Angeles (AFP) — A California appeals court rejected Donald Sterling's last-ditch bid to scupper the sale of the NBA's Los Angeles Clippers to former Microsoft chief executive Steve Ballmer.
Sterling had filed the petition on Tuesday, the day the National Basketball Association announced that Ballmer's $2 billion purchase of the club had been finalized.
Ballmer said he was "humbled and honored" after the transaction was sealed when a California court order went into effect confirming that his wife Shelly Sterling had the authority to sell the team.
The court of appeal ruled that there was no basis for an order blocking the deal and noted that the sale had already closed.
"Thus, there is nothing for this court to stay," the court said in the ruling on Wednesday.
"Even if the sale had not closed… petitioner has failed to show that the balancing of the relative harm favors granting a temporary stay."
The team went on the block after the NBA slapped a life ban on Donald Sterling, who bought the club in 1981 for $12.5 million.
The action was in response to a video aired on celebrity website TMZ that showed Donald Sterling criticizing his girlfriend for having her picture taken with black people.
In the storm that followed, the 80-year-old billionaire initially agreed to the sale of the team, but then abruptly withdrew his support.
His wife, however, moved to sell the Clippers as a trustee of the family trust that owned the team after Sterling had been declared mentally incapacitated.
The NBA board of governors had previously approved the sale and Ballmer now takes on the title of Clippers governor.
Ballmer's attorney Adam Streisand said in a statement that he has no doubt Donald Sterling will appeal to the Supreme Court, but said he was "supremely confident" that the sale is sealed and Ballmer is now the "undisputed owner" of the Clippers.
AFP Photo/Robyn Beck
Interested in sports news? Sign up for our daily email newsletter!