Apple Awarded $290 Million In Samsung Patent Case
@AFP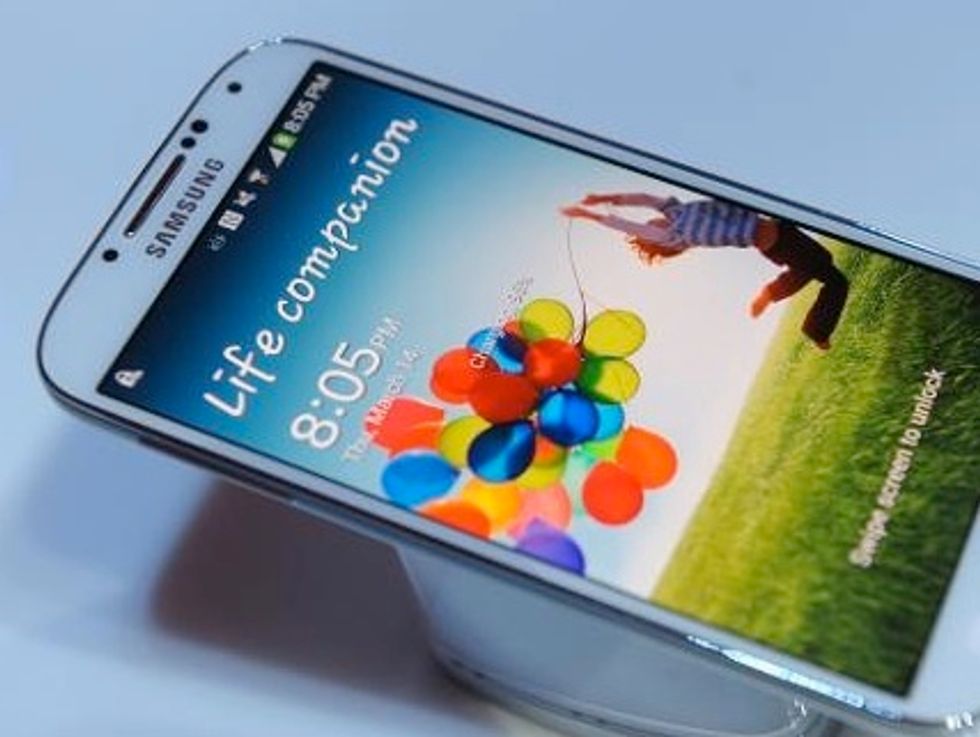 San José (United States) (AFP) – A U.S. federal jury Thursday ordered Samsung to pay $290 million in damages to Apple in a partial retrial of a blockbuster patent case involving the two smartphone giants.
The award revises the $450 million in damages originally granted in the landmark suit, but thrown out by a judge. It is in addition to nearly $600 million in patent infringement damages upheld from the trial last year.
Apple calculated the combined total of the damages awards in the case at slightly less than $930 million.
"For Apple, this case has always been about more than patents and money," the iPhone, iPad, iPod and Macintosh computer maker said in a released statement.
"It has been about innovation and the hard work that goes into inventing products that people love. While it's impossible to put a price tag on those values, we are grateful to the jury for showing Samsung that copying has a cost."
Samsung, however, in a statement said it would "move forward with our post-trial motion and appeal."
"We are disappointed by today's decision, which is based in large part on a patent that the U.S. Patent and Trademark Office has recently deemed invalid," the company added.
Apple has accused its South Korean rival of massive and willful copying of its designs and technology for smartphones and tablets and won the landmark case in a jury decision in August 2012. But the case has been on hold pending multiple appeals.
The original verdict for more than $1 billion was reduced in March when Judge Lucy Koh invalidated some $450 million and ordered a retrial on parts of the case.
The six-woman, two-man jury in Koh's courtroom in San Jose, California, reached a verdict on the third day of deliberations.
Jurors interviewed after the verdict said that a lack testimony by Samsung executives and evidence from the South Korean consumer electronics giant tilted deliberations in Apple's favor.
"Samsung could have come up with a little more evidence to support their case," said jury forewoman Colleen Allen, a 36-year-old emergency room nurse who has served as a U.S. military combat medic in Afghanistan.

She was adamant that, in her mind, Apple did not have a home team advantage in the U.S. courtroom.
"Apple designers may be down the road here, but both companies make things somewhere else and ship them in so they are on an even battlefield in that regard," Allen said.
The youngest member of the jury, Justine Aguilar-Blake who will be 27 years old on Friday, said some members of the panel appeared to know little about the smartphone business.
"A few of the other jurors didn't even know how to use a smartphone," said Aguilar-Blake, who told of wanting to award Apple less money but joined in the unanimous verdict because of Samsung's lack of supporting evidence.
Even though Apple won the landmark case last year, this has not had much impact on new smartphones hitting the market, though the California maker of the iPhone is seeking injunctions to bar some Samsung products from being sold in the United States.
Further complicating the case, Samsung has asked the judge to stay proceedings pending a decision by U.S. patent officials as to whether a "pinch-to-zoom" feature at issue in the trial has a patent that is valid.
The California case is among several pending in courts and administrative agencies around the world between the two electronics giants, each of which accuses the other of infringing on its patents.
After years of following and refining the iPhone's pioneering innovations — a strategy that resulted in bitter patent battles with Apple — Samsung has dethroned its rival to become the world's top smartphone maker.
Samsung extended its lead over Apple in the global smartphone market in the third quarter, according to the IDC survey.
Samsung had 31.4 percent of the market. Apple, meanwhile, sold 33.8 million iPhones in the quarter, but its growth was slower than the overall market, so its share slipped to 13.1 percent from 14.4 percent a year ago.
AFP Photo/Don Emmert