'Are We Having Fun Yet?' Backbiting And Feuding Shadow Trumpland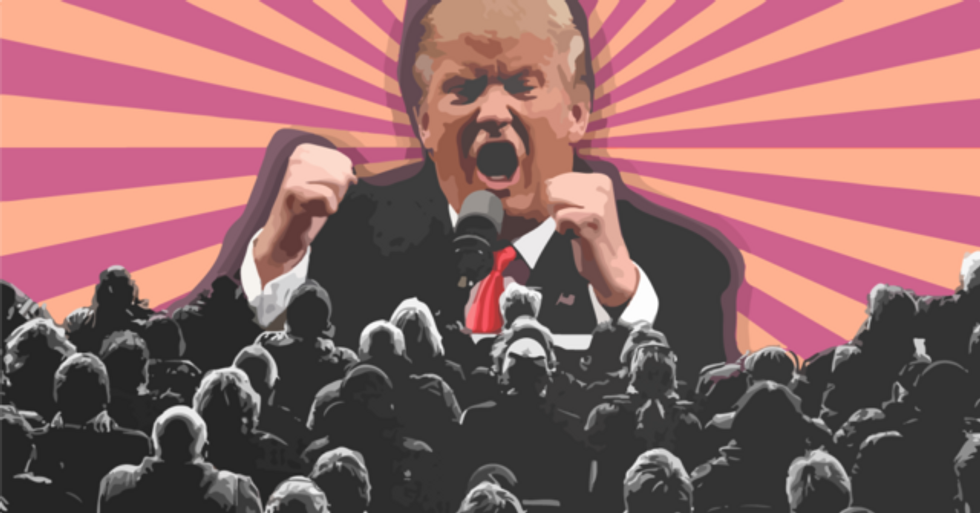 Reprinted with permission from AlterNet.
In a new piece for Vanity Fair, reporter Gabriel Sherman paints a fractious and cantankerous portrait of inner workings of President Donald Trump's world, where nevertheless there's an exuberant confidence about his prospects for the 2020 election.
One particular recent low point in the White House occurred when Trump was forced by public and private pressure to sign an executive order ostensibly ending the immigrant family separations at the border — in reality, it just added to the confusion surrounding the policy. But Trump has been backed into a corner by his administration's disastrous rollout of its policy, which it seemed utterly unprepared to communicate publicly. Both Senate Majority Leader Mitch McConnell and House Speaker Paul Ryan urged him to back down.
"He was very unhappy," on anonymous Republican told Sherman about the decision. "He was perturbed the immigration issue had gotten out of hand. He's feeling that being president isn't as fun as it should be. He thinks he's not getting the credit he deserves about the economy and North Korea. He said, 'These people around me don't know how to sell.' It's why he's going bananas on Twitter. His state of mind is frustration."
Bill Stepien, a Republican operative working on Trump's re-election campaign, and Steven Bannon both expressed to Sherman confidence in Trump's ability to hold it together and fend off Democratic challengers. But they provide few reasons why Trump is likely to be successful, especially given his barely eking out a victory in 2016 and his dismal poll numbers.
Asked about winning back college-educated women, Bannon said, "They're gone. They were going anyway at some point in time. Trump triggers them. This is now the Trump movement."
At the same time, the fractures within the White Hosue appear to persist. Sherman writes that Trump openly questions whether Chief of Staff John Kelly can be trusted, and he's also suspicious of aides like Stepien.
And the Jared Kushner-Ivanka Trump nexus is still pitted against the cohort of Bannon and his allies, despite the form chief strategist's expulsion from the White House.
Cody Fenwick is a reporter and editor. Follow him on Twitter @codytfenwick.
Header image by Sarah Wasko / Media Matters