Arizona Woman Sentenced For Assaulting Husband (Because She Was Mad Obama Won)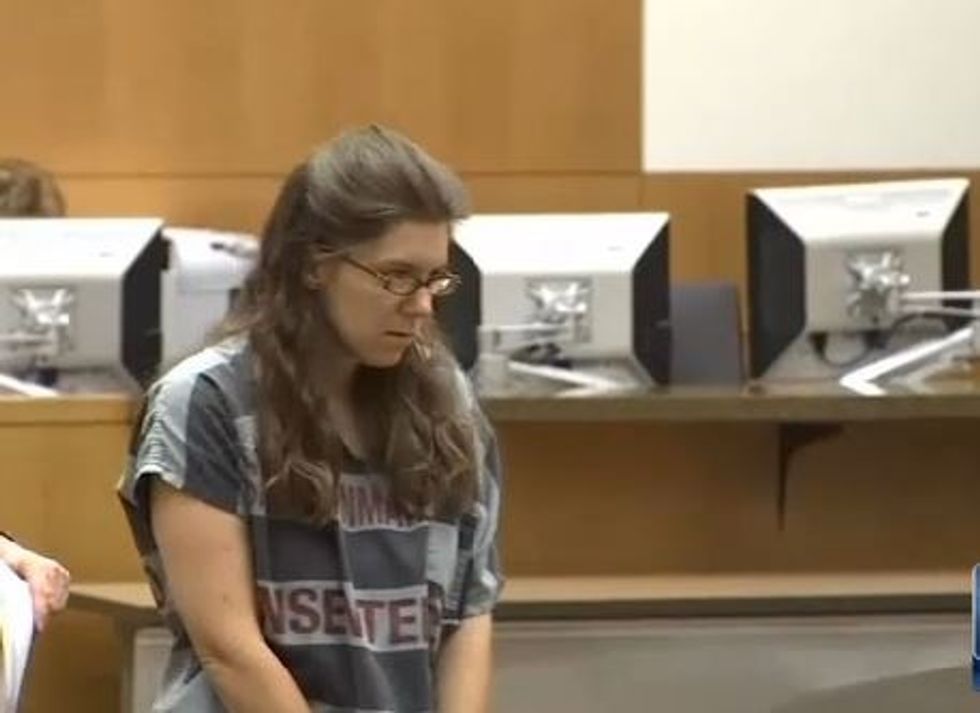 When he didn't vote for Romney, she ran him down with an SUV.
Holly Nicole Solomon, 31, was sentenced to 3 1/2 years in prison for mowing her husband down with a Jeep in November 2012.
Solomon was reportedly extremely distressed that Barack Obama had won re-election, and, upon learning that her husband, Daniel, failed to vote, chased him through a parking lot, circled the light pole behind which he had taken refuge, and finally pinned him between the car and the curb, critically injuring him.
Daniel Solomon lived to speak at her sentencing hearing Thursday, saying, "It should have been a simple argument that should have been easy to resolve. Instead, she became so enraged that she chased me around the parking lot with her Jeep and ran me over — nearly killing me."
ViaRaw Story
Screenshot via KPHO-TV