Arkansas Governor Signs Restrictive Abortion Law Banning Common Procedure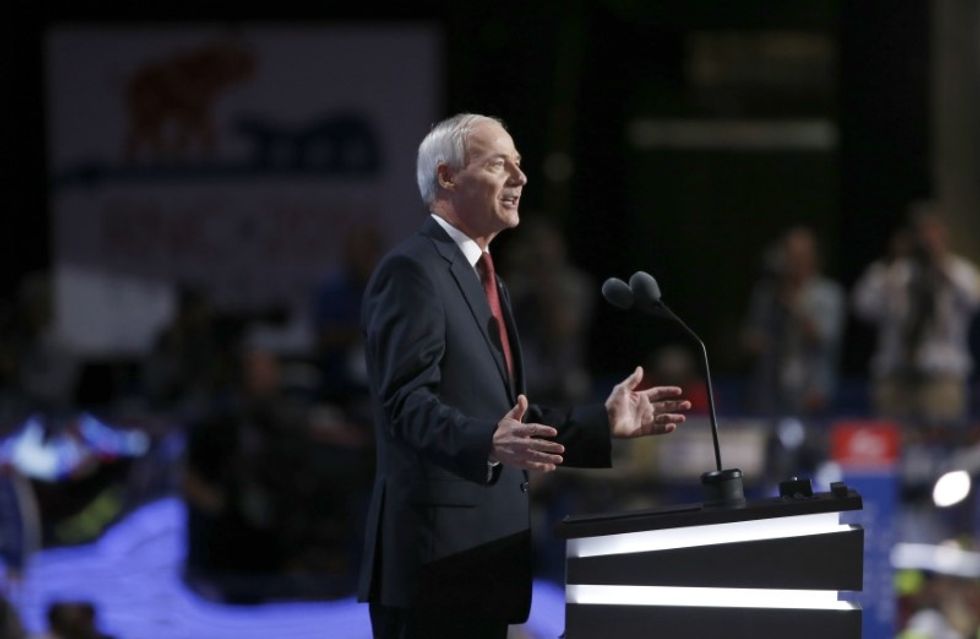 LITTLE ROCK, Ark. (Reuters) – Arkansas Governor Asa Hutchinson signed into law on Thursday a bill banning the most common abortion procedure employed in the second trimester of a pregnancy, among the most restrictive abortion legislation in the United States.
The law, which takes effect later this year, prohibits dilation and evacuation, a practice that pro-choice advocates say is the safest method of ending a pregnancy, but which supporters of the legislation call "barbaric," requiring the "dismemberment" of the fetus.
Anti-abortion activists said the bill was their paramount objective in the current legislative session. With conservative Republicans controlling both chambers of the General Assembly, the bill faced little opposition.
Near identical laws have been adopted in Mississippi and Louisiana. Similar bans in Kansas, Oklahoma, and Alabama have faced legal challenges and have yet to be implemented, according to the Guttmacher Institute, which tracks abortion legislation.
Opponents of the Arkansas law vowed to fight it in the courts and predicted it would fail.
"The law puts an undue burden on a woman's constitutional right to obtain a second-trimester abortion, and I think the legislature knows it and doesn't care," said Rita Sklar, an attorney for the Arkansas chapter of the American Civil Liberties Union.
Hutchinson, a Republican, had said he believed the U.S. Supreme Court could uphold the law if given the opportunity. He said evolving medical standards of fetal viability could alter the traditional definition of trimester.
The Arkansas health department has said that dilation and extraction was used in 683 of the 3,771 abortions performed in Arkansas in 2015, the most recent year for which it has records.
(Editing by Brendan O'Brien and Hugh Lawson)
IMAGE: Governor Asa Hutchinson (R-AR) speaks at the Republican National Convention in Cleveland, Ohio, U.S. July 19, 2016. REUTERS/Mario Anzuoni