Army General Pleads Guilty In Sex Case, Says 'I Failed Her' As A Leader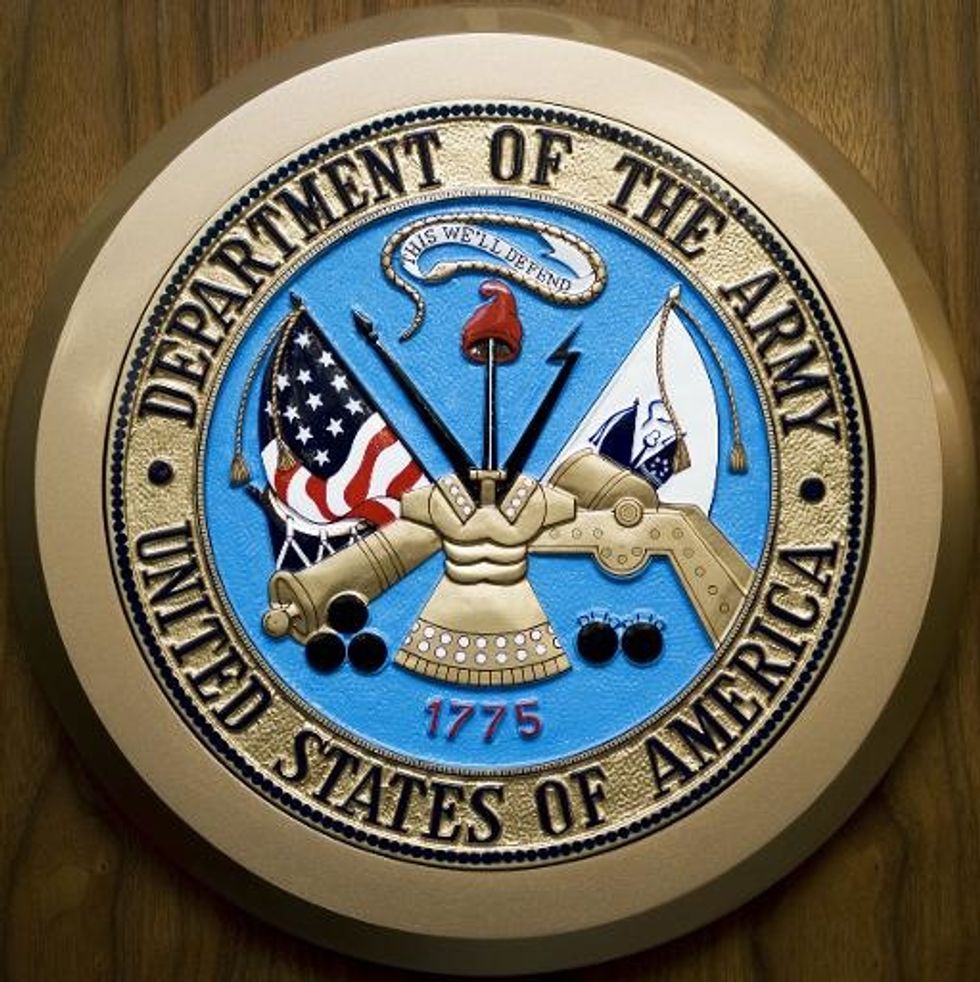 By David Zucchino, Los Angeles Times
DURHAM, N.C. — Brig. Gen. Jeffery Sinclair formally pleaded guilty Monday morning to maltreating a subordinate under his command, telling a military judge in halting voice that he deceived her during their illicit three-year affair and caused her "emotional distress."
Sinclair, one of only a handful of generals to face a court-martial in the past 60 years, also pleaded guilty to twice misusing his government charge card to pursue the affair, disobeying an order not to contact his mistress, and making derogatory comments about other female officers. The military judge, Col. James L. Pohl, accepted the pleas.
As part of a plea deal signed over the weekend, the Army has agreed to drop more serious charges of sexual assault; threatening to kill the captain with whom he carried out the affair and her family; and engaging in "open and notorious" sex in a parked car and on a hotel balcony.
"I failed her as a leader and a mentor, and caused harm to her emotional state," Sinclair told the judge, referring to a 34-year-old captain who reported to him while the two were engaged in a torrid, adulterous affair. "I put her under emotional distress because I misled her."
Sinclair, 51, the former deputy commander of U.S. troops in southern Afghanistan, is married with two children. The captain, who was 29 when the affair began in 2009, is single.
The general, wearing a dress blue uniform and jump boots, paused at times, his voice breaking, as he read from statements admitting his guilt. He told the judge that he deceived the captain by suggesting that he would divorce his wife to be with the accuser, when, in fact, he had no intention of breaking up his marriage.
Sinclair admitted that he did so because the captain had threatened to expose their affair. Under military law, adultery is a serious offense.
"I led her to believe I would leave my wife and that we would be together at some point in the future," Sinclair told the judge. "This was not true."
He added: "While I still had strong feelings for (the captain), I began to fear that she was not going to be content to end the relationship quietly, but that her anger and disappointment could lead her to acting rashly and exposing us. From this point on, I was not honest with her about my intentions."
On March 6, Sinclair pleaded guilty to adultery for conducting a three-year consensual affair that stretched across three continents. He also pleaded guilty to impeding an investigation by deleting sexually explicit emails to and from a civilian woman; possessing pornography in a war zone; conducting inappropriate relationships with two other female officers; and improperly asking a female lieutenant for a date.
In addition to dismissing charges that Sinclair twice forced the captain to perform oral sex on him in an office in Afghanistan when she tried to break off the affair, the Army has also said it will drop charges that Sinclair groped and fondled the captain against her will on a military flight, and that he pressured another captain to send him nude photos of herself.
Testimony in the sentencing phase is expected to begin Monday afternoon, with Army prosecutors presenting witnesses. The accuser and her parents are on the Army's witness list, according to the defense team, but the Army has not indicated whether prosecutors will actually call them to testify.
Sinclair's civilian lawyer, Richard L. Scheff, said he expects to call at least 20 witnesses, some of whom will testify by phone.
In court Monday, prosecutors asked for a maximum sentence of 25 years. Pohl told Sinclair that he may also face dismissal from the military, forfeiture of pay and allowances, and possible fines.
Under a separate agreement, which has not been disclosed, the Army and Sinclair's lawyers agreed to place a cap, or maximum, on any sentence imposed.
Pohl will sentence Sinclair after testimony concludes in the sentencing phase, which is expected to last at least until Tuesday.
AFP Photo/Paul J. Richards