Army General Sinclair Breaks Down, Asks Judge To Not Punish Family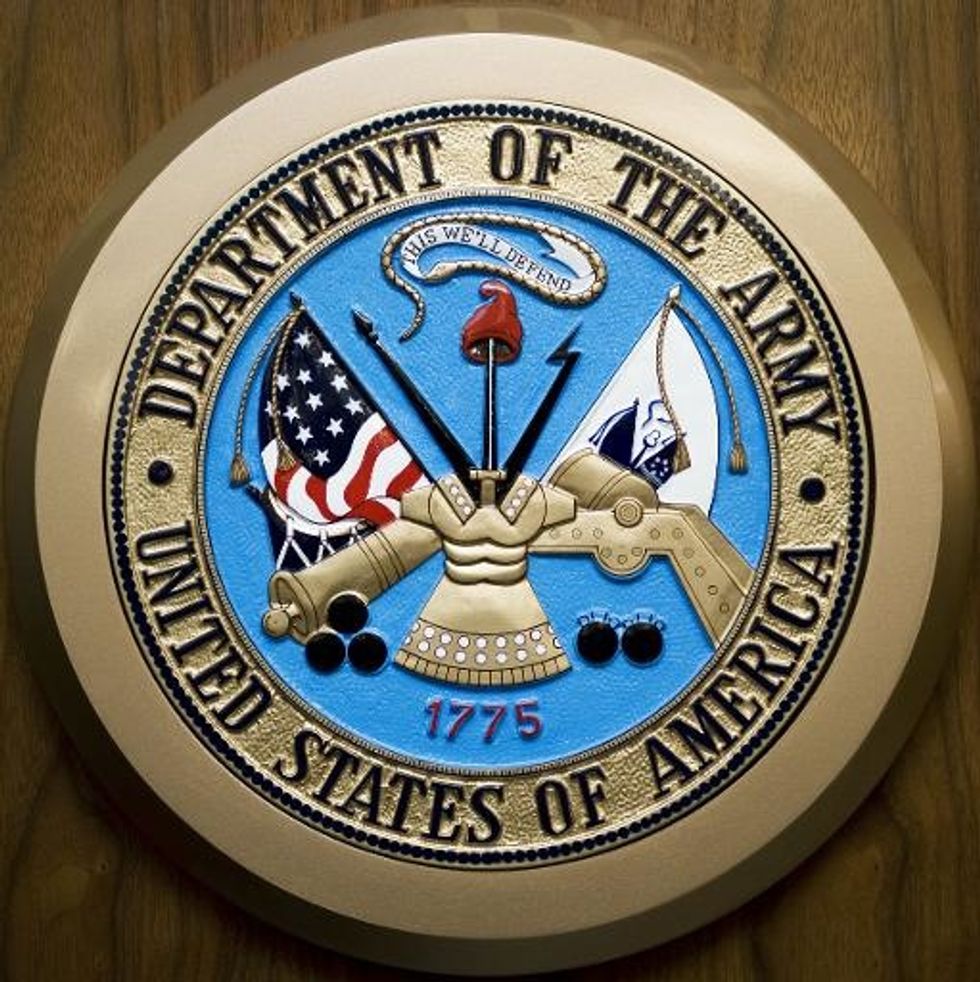 By David Zucchino, Los Angeles Times
FORT BRAGG, NC — Brig. Gen. Jeffrey Sinclair broke down in tears Wednesday at his sentencing hearing, asking the judge to allow him to retire at a reduced rank instead of dismissing him from the Army, which would deprive him of military benefits and "punish" his family for his adulterous affair with a captain.
"I have squandered a fortune of life's blessings, blessings of family, work and friendship," the one-star general said in court. "I have put myself and (the) Army in this position with my selfish, self-destructive and hurtful acts."
He said he "failed as a leader" and apologized to his accuser and the two officers he pressured to send him nude photos of themselves.
The judge, Col. James S. Pohl, is expected to sentence Sinclair on Wednesday for mistreating an Army captain with whom he conducted a three-year adulterous affair in Iraq, Afghanistan, Germany and the United States.
Speaking for the prosecution, Lt. Col. David Leach, who served under Sinclair in 2012 in Afghanistan, said the general's actions were "not a minor mistake. It was a matter of internal moral and ethical direction and that was most disturbing. … He failed his family, soldiers he served and the American people."
Sinclair, who has remained composed during most of his court-martial the last two weeks, bent forward, his hands clasped, as attorney Ellen Brotman read a statement to the judge from Rebecca Sinclair. The general wiped his eyes with a tissue when the statement mentioned the impact of Sinclair's adultery and prosecution on the couple's sons, ages 10 and 12.
"My boys and I are the only truly innocent victims to these offenses," Rebecca Sinclair's statement read. She referred to charges against her husband that have been "so publicly and horribly aired."
Sinclair, 51, one of only a handful of generals to face court-martial in the last 60 years, pleaded guilty Monday to mistreating the captain. He also pleaded guilty to twice misusing his government charge card to pursue the affair, disobeying an order not to contact his mistress, and making derogatory comments about other female officers.
A week earlier, Sinclair pleaded guilty to adultery; impeding an investigation by deleting sexually explicit emails to and from a civilian woman; possessing pornography in a war zone; conducting inappropriate relationships with two other female officers; and improperly asking a female lieutenant for a date.
The 27-year veteran of five combat tours technically faces up to 25 1/2 years in prison. However, an agreement between prosecutors and the defense puts a cap on any punishment; the actual sentence will be the lower of the two — the cap or the judge's sentence.
Terms of the cap agreement, known as a "quantum," were not disclosed. Pohl has not seen the document, but will read it after he sentences Sinclair. The judge will then reconcile any differences between his sentence and the quantum.
If convicted on the original charges of sexual assault, sodomy and making death threats, Sinclair would have faced life in prison and registration as a sex offender. With those charges dismissed, his sentence is expected to be far less severe.
Sinclair's lawyers have asked for no prison time, and for Sinclair to be allowed to retire at a reduced rank of lieutenant colonel — the highest rank at which he was not accused of misconduct.
It was not clear Wednesday whether, if Sinclair is sentenced to prison time, he would be placed in custody immediately or given time to put his affairs in order. That decision would be made by Army officials, not by the judge, according to military legal officers.
AFP Photo/Paul J. Richards