Arrest Of Blogger Further Roils Bitter Mississippi Senate Primary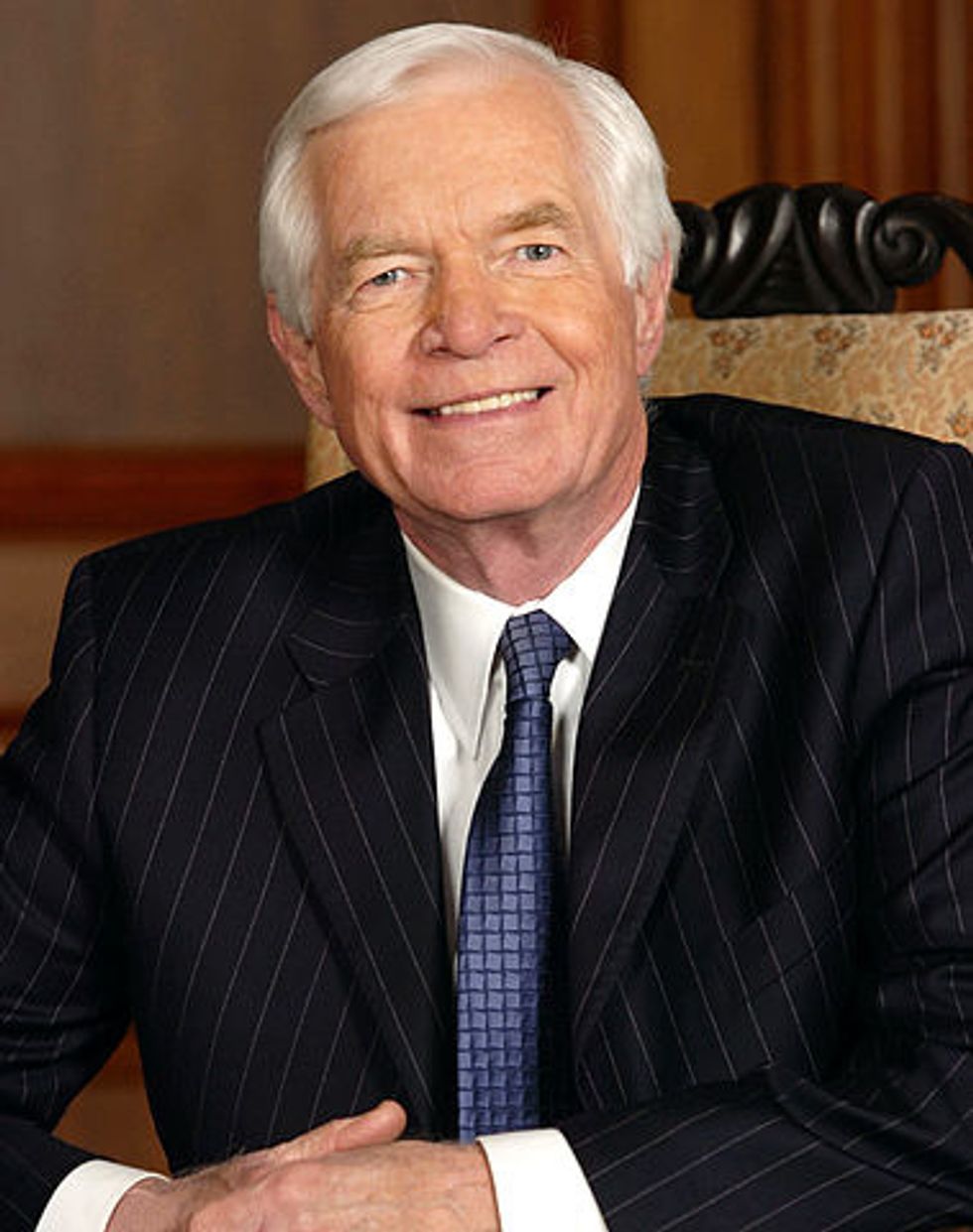 By Michael A. Memoli, Tribune Washington Bureau
WASHINGTON — The arrest of a conservative blogger who authorities say posted a video showing the ill wife of Senator Thad Cochran threatens to upend Mississippi's already bitterly contested Republican Senate primary as it draws to a close.
Clayton Kelly, who authors the "Constitutional Clayton" blog and has written in support of Cochran's tea party-backed challenger, Chris McDaniel, was charged over the weekend with exploitation of a vulnerable adult. He is accused of entering Rose Cochran's room at a Madison, Mississippi, nursing home and taking photos that were eventually put together and posted briefly to YouTube last month.
Rose Cochran, the senator's wife of nearly 50 years, suffers from dementia and has resided at the home for more than a decade. The Madison Police Department said it received information about the incident last Thursday and, after an investigation, arrested Kelly, 28. He is being held on $100,000 bond.
McDaniel's campaign issued a statement denouncing Kelly's behavior, and said the candidate had reached out to express his regret to Cochran personally. In the same statement, the campaign said it was unaware that Kelly had gained access to Rose Cochran's nursing home room until a local political blog posted about the arrest Friday night, and maintained that it was "unconscionable" for the senator's campaign or the media to try to connect McDaniel to Kelly's actions.
But the Cochran campaign has questioned the consistency of the McDaniel campaign's statements about the situation. It released to a local television station portions of a voicemail message from McDaniel's campaign manager saying first that campaign officials had "no idea" who Kelly was, but later that they had previously been aware he was "doing some insane stuff online," and tasked volunteers to track the source of "ugly rumors."
"We wanted it squashed," Melanie Sojourner, McDaniel's campaign manager and a fellow state senator, is heard saying on the message.
Breitbart News reported Monday that after the video was posted in late April, McDaniel's campaign "sent out a wide call to aides and volunteers to find the person who posted it and get them to take it down." The video was apparently spurred by discussions about Cochran's relationship with a longtime aide, an issue that began attracting broader attention as the primary date neared.
In a year in which tea party challenges against GOP incumbents are largely fizzling, McDaniel has run a competitive race against Cochran, who is seeking his seventh term. Conservatives are targeting Cochran, a former chairman of the Appropriations Committee,as the "No.1 pooh-bah of pork."Cochran has defended his efforts to steer federal dollars to Mississippi, particularly after Hurricane Katrina battered the state's Gulf Coast.
The state's GOP establishment, including former Gov. Haley Barbour, has rallied to Cochran's defense in the run-up to the June 3 contest. McDaniel, meanwhile, has had to explain controversial statements he made as a radio host about minority groups.
Portrait via Wikimedia Commons
Want to keep up with the 2014 midterm elections? Sign up for our daily email newsletter !