As COVID Symptoms Worsen, Stricken Trump Takes Experimental Drug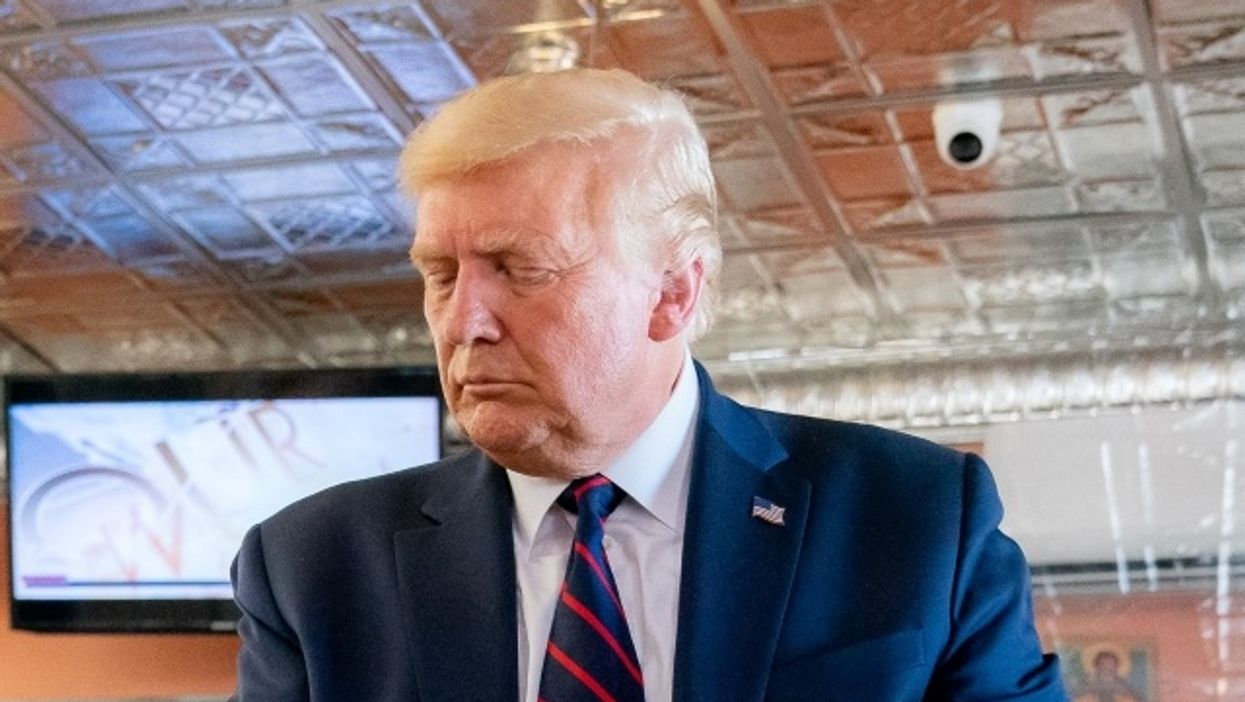 Official White House Photo by Tia Dufour
Reprinted with permission from Alternet
President Donald Trump has taken an experimental drug treatment for his newly diagnosed case of COVID-19, the White House announced Friday afternoon.
Sean Conley, the president's physician, explained in a memo that Trump has "received a single 8 gram dose of Regeneron's polyclonal antibody cocktail." Conley referred to this as a "precautionary measure." He said the president took the dose "without incident," and noted that the president is also taking "zinc, vitamin D, famotidine, melatonin, and a daily aspirin."
---
He described the president as "fatigued but in good spirits," while First Lady Melania Trump — also diagnosed with the disease caused by the coronavirus — "remains well with only a mild cough and headache." No one else in the president's family has tested positive for the virus.
Dr. Dena Grayson, a frequent news commentator, noted that the treatment Trump took is experimental.
"These work by providing 'passive immunity,' similar to convalescent plasma, but are manufactured," she said.
The New York Times reported that Trump's symptoms are more extensive than has been officially revealed.
"President Trump is experiencing coldlike symptoms after testing positive for the coronavirus, according to two people familiar with his condition," the report said. "The president has a fever, congestion and a cough, two people close to him say."