As Revenue Declines, Power Companies Lean On Surcharges And Less On Rate Hikes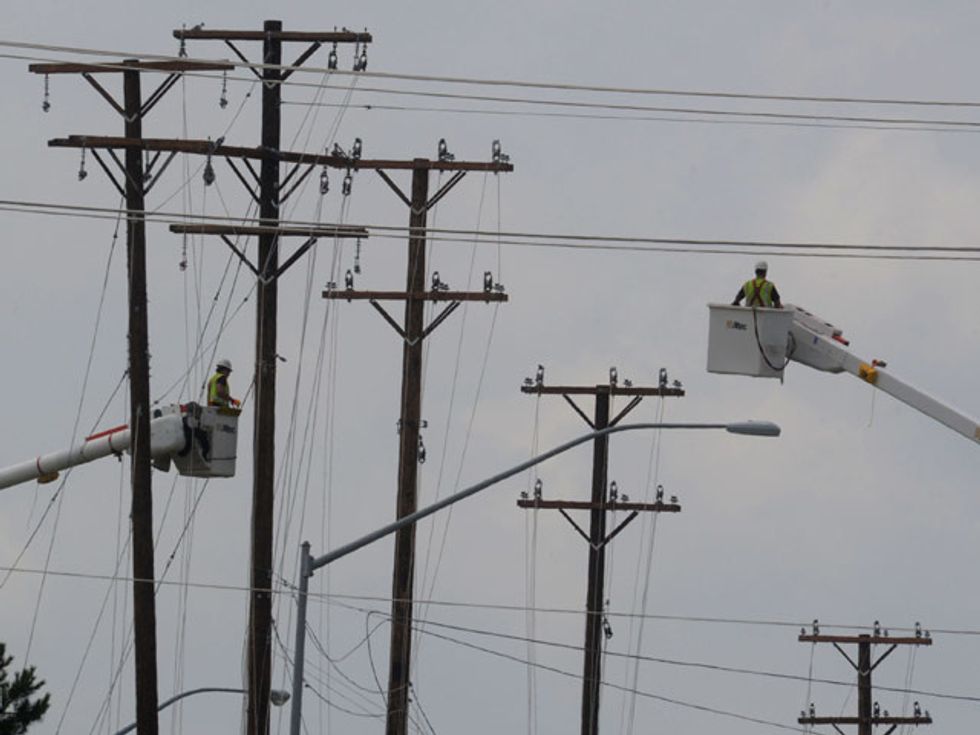 By Daniel Moore, Pittsburgh Post-Gazette (TNS)
PITTSBURGH — As electric utilities grapple with declining revenue, the rigidly traditional method used to determine a customer's monthly bill is breaking apart.
Utility law experts and regulators agree that surcharges — separate charges outside of the base distribution rate — have proliferated. They've attempted to cover expenses such as employee pensions, damage to distribution lines from storms and the development of new technology, like smart meters.
But consumer advocates worry that the charges, which are not subject to the same level of scrutiny as the base rate, are shifting business risks from the utility to customers.
Utilities in Pennsylvania, for example, must seek state approval to raise base rates — a mammoth legal affair that typically spans nine months and invites public comment.
But when a utility adds a charge outside of a rate case, "it breaks apart this entire process, which has worked very well for decades," said Tanya McCloskey of the Office of Consumer Advocate, an independent monitor of consumer utility issues for the state. "The careful balance we achieved in the rate-making process is disrupted."
RATE-MAKING CHALLENGES
A separate, automatic charge on power customers can be traced to the early 20th century, when utilities needed a way to balance their budgets amid fluctuating coal prices.
As fully regulated businesses, utilities can't profit on the sale of electricity. At the same time, they can't afford to lose money if they underestimate expenses.
"When you're no longer looking at sales to increase revenue, then you're much more inclined to ask for recovery through a rider or surcharge," said Alan Seltzer, an energy lawyer for Buchanan, Ingersoll & Rooney PLC, in Harrisburg. "We've moved away from the classic energy and fuel charges to a whole host of things … you basically have piecemeal rate-making, without looking at the overall business."
The Public Utility Commission acknowledges that modern electric utilities have been squeezed, said spokeswoman Robin Tilley. Utilities have slowly dismantled, losing ownership of power plants and transmission lines and leaving them with little room to grow. Energy efficiency and conservation mandates also have sapped their revenue, which is based on the number of kilowatt-hours flowing through the grid.
Meanwhile, they must maintain an aging distribution system.
When Pennsylvania lawmakers mandated the installation of smart meters in customers' homes, they allowed utilities to collect on that investment with a surcharge reviewed annually by regulators. The smart meter charge could remain on monthly bills until 2023, when the advanced meters are required to be installed in all homes.
A smart meter typically would be considered a capital investment and therefore the utility would need to prove it has purchased and installed the meters and is entitled to a reimbursement, said Mary Beth Gentleman, an energy attorney in Boston.
But for regulators in states and cities that have allowed smart meter investments to be recovered with surcharges, it's a matter of convenience.
"Some commissions are of the view that if you want to encourage a utility to devote capital to something that is of high public policy value, then the way to do it is to allow recovery immediately after the expenditure," Gentleman said.
"From an efficiency perspective, I think surcharges have been proliferating in part because the commissions don't want to encourage general rate cases if they can be avoided."
Duquesne Light collects annually from its customers for smart meter development and for its state-mandated energy conservation program, said David Fisfis, vice president for rates and regulatory affairs.
"I think the benefit to the customers that the costs are adjusted more on a real-time basis," Fisfis said. But he acknowledged "there's a little more risk to the utility" if it waits for a rate case "because we project what we think we're going to need, and that risk is on us."
SHIFTING RISK?
But consumer advocates argue that surcharges, while convenient for utilities and regulators, fundamentally change the calculation of risk. When a utility is assured of full cost recovery, surcharges "defeat some of the primary principles of the rate-setting and regulatory review process" and diminish the utility's incentive to control or reduce expenses, according to a 2012 report from AARP.
In West Penn Power's rate proceeding last spring, the utility asked the commission for a separate charge to recover costs associated with storm damage. McCloskey said the Office of Consumer Advocate fought against the notion that those costs met the threshold of volatility, and West Penn ultimately agreed to keep costs within its base rates.
Surcharges can be legally hazy, even outside of regulated utilities. FirstEnergy Solutions, the retail energy subsidiary of FirstEnergy Corp. that sells electric generation plans on the competitive market, is battling to collect revenue it lost during the polar vortex in 2014 when prices spiked.
When FirstEnergy Solutions imposed a "cold weather surcharge" on fixed-price customers, some industrial customers complained that the company's lost revenue is simply part of the risk of running a business and that fixed-rate contracts protect customers from that risk. The PUC is reviewing the matter.
At the PUC, Tilley said the commission holds surcharges up to the same scrutiny as base rates.
"There wouldn't be a situation where consumer pays for something that ends up not happening," Tilley said. "We would reconcile that somehow."
Surcharges are not inherently harmful to consumers, said Gentleman, but are a symptom of rate reviews that are few and far between.
"There's tremendous public benefit for a more regular review for what is in the base rate," she said.
Photo: Utilities must seek state approval to raise base rates — a mammoth legal affair that typically spans nine months and invites public comment. (Darrell Sapp/Pittsburgh Post-Gazette/TNS)