At Hearing, Ted Cruz Accidentally Blows Up GOP Conspiracy Theories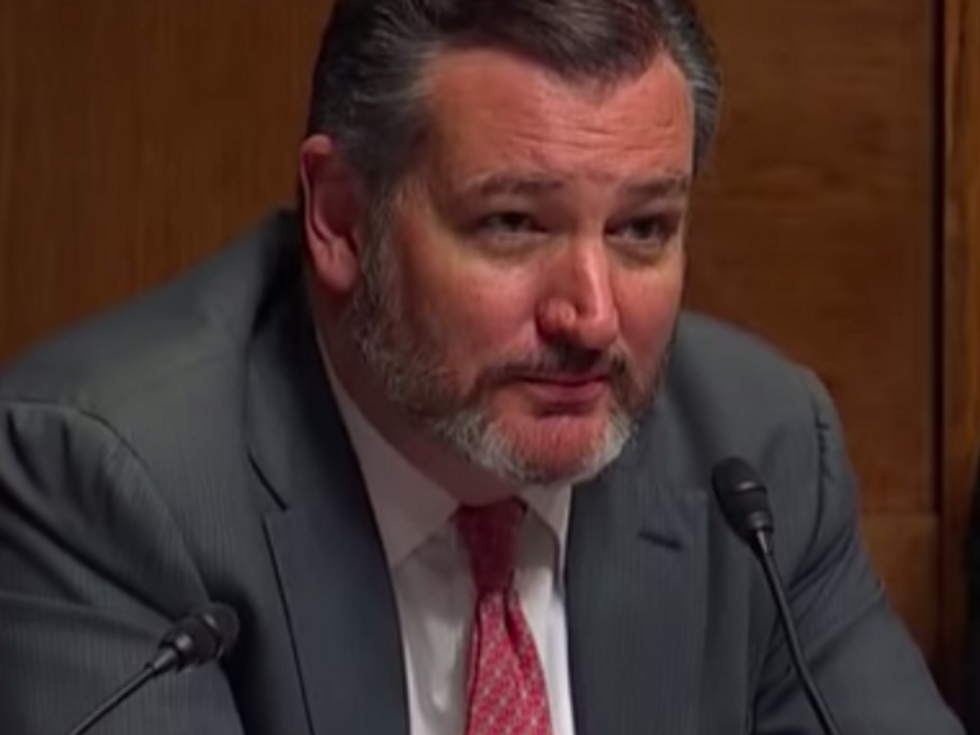 While Democrats grilled Attorney General Bill Barr on Wednesday over his mishandling of the end of Special Counsel Robert Mueller's investigation, Republicans on the Senate Judiciary Committee used their time at the hearing to stoke the flames of conspiracy theories about the investigation into President Donald Trump and his campaign.
Essentially, the GOP and right-wing media have been arguing for years that the Russia probe was built on a flimsy basis that was really just a pretextual excuse to inappropriately surveil (or spy on!) the Trump campaign. This would seem to be completely belied by the Mueller report, which shows that there were many credible bases for investigating crimes, including extensive contacts between people connected to the Russian government and the Trump campaign. And while all that was going on, the Kremlin was, in fact, conducting a wide-ranging criminal effort to interfere in the 2016 election, efforts the Trump campaign knew about and welcomed.
In a back-and-forth between Sen. Ted Cruz and Barr on Wednesday, though, the Texas Republican accidentally elicited information that also completely undermines from another angle the theory that President Barack Obama's Justice Department and FBI were somehow engaged in an effort to target the Trump campaign.
"I believe that Department of Justice under the Obama administration was profoundly politicized and was weaponized to go after political opponents of the president," said Cruz. "It is an unusual thing, is it not, for the Department of Justice to be investigating a candidate for president, particularly a candidate from the opposing party of the party in power?"
"Yes," said Barr.
"Do we know if they investigated any other candidates running for president?" asked Cruz.
"I don't know," said Barr.
"Do we know if they wiretapped —" Cruz started.
"Oh, I'm sorry," Barr said, cutting off Cruz's rhythm. "I guess they were investigating Hillary Clinton for the email."
Oh right! That thing!
It was hilarious — and also deeply revealing — that this investigation seemed to slip the mind of Cruz in preparing his questions and Barr in his initial answer. In fact, the Hillary Clinton email investigation dominated the news during the 2016 campaign. Meanwhile, the investigation of the Trump campaign's ties to Russia — of which, it's now clear, there were plenty — was not confirmed to exist until well after the election.
And in fact, many argue that former FBI Director James Comey's letter, sent to Congress at the end of October 2016 confirming the reopening of the investigation of Clinton, likely cost her the presidency and gave it to Trump. When Trump eventually fired Comey, he used Comey's unorthodox an extensive publication of his findings and the proceedings of the investigation as a justification for his termination (a justification which was, it is clear, entirely false). In other words, even Trump has claimed that the FBI was unfair to Clinton during the campaign.
Watch the clip below: