ATF: We May Never Know How Cop Killer Got A Gun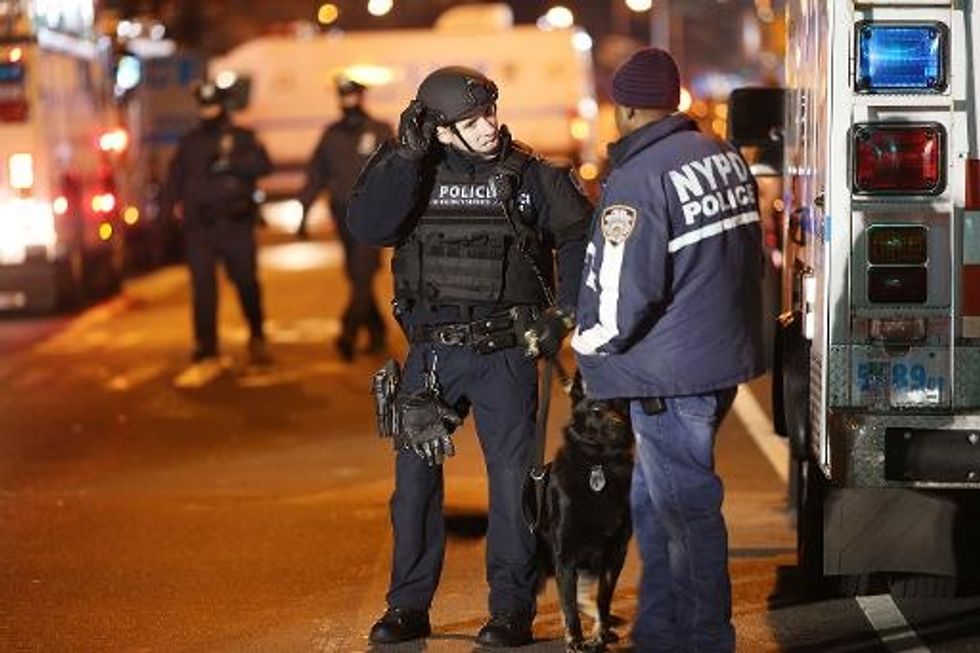 By Willoughby Mariano, The Atlanta Journal-Constitution (TNS)
ATLANTA — The gun used in the slaying of two New York City police officers was purchased at a Metro Atlanta pawn shop in 1996 and sold again in 1998.
But that's where the trail ends, said Assistant Special Agent in Charge Aladino Ortiz of the Bureau of Alcohol, Tobacco, Firearms and Explosives. Because the nation has a patchwork of gun laws, and federal law bans the creation of a national registry of gun ownership, how convicted felon Ismaaiyl Brinsley obtained the silver-colored Taurus 9 mm with a wooden handle remains a mystery.
"We may never know how Mr. Brinsley got it into his hands," Ortiz said Tuesday.
The 1996 purchaser bought the gun legally from a pawn shop that was licensed by the federal government to sell firearms, Ortiz said. While that owner recalls that he sold it two years later, he told federal agents that he's having trouble remembering who purchased it. Agents think the buyer might have been a co-worker.
Ortiz declined to release the names of the pawn shop and purchaser, citing the ongoing investigation.
Agents are typically able to link guns to their first owner. Sales by manufacturers, wholesalers and the initial retailer can be easy to uncover, Ortiz said.
But this chain often breaks when a gun is re-sold. State and local laws differ on whether individuals have to report the sale of a gun to another person.
Federally licensed stores must keep their purchase records for as long as they are in business, but they don't report the sales to the government. Unless investigators know the name of the licensed re-seller, they're typically out of luck.
Even stolen guns can be difficult to trace. Law enforcement agencies often report stolen guns to a national criminal database, but certain owners don't record the serial numbers for their firearms. Without this identifier, a search can kick up millions of matching guns.
"It's the proverbial needle in a haystack," Ortiz said.
AFP Photo/Spencer Platt