AT&T, Starwood, Marriott Working On Cuba Deals Ahead Of Obama Visit
@reuters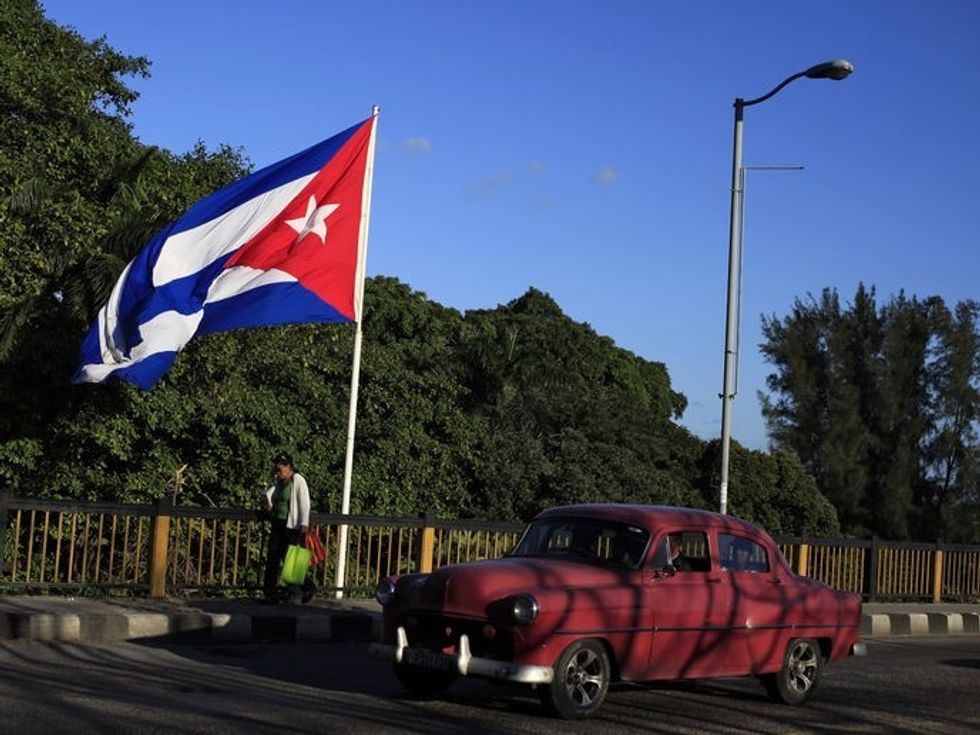 By Matt Spetalnick
WASHINGTON (Reuters) – At least three major U.S. companies, AT&T Inc, Starwood Hotels & Resorts Worldwide Inc and Marriott International Inc, are seeking to complete deals in Cuba as President Barack Obama prepares to visit Havana, a person familiar with the discussions said on Friday.
The flurry of deal-making could help Obama use his historic March 20-22 trip to showcase what he sees as the benefits of Washington's diplomatic opening with the former Cold War foe after decades of hostility. It will be the first visit to Cuba by a U.S. president in nearly 90 years. But even as Obama prepares to unveil further measures next week to chip away at decades-old restrictions on trade and travel to Cuba, the longstanding U.S. economic embargo strictly limits efforts by American companies to do business on the communist-ruled island.
AT&T is trying to complete a mobile communications agreement with Cuba's state telecoms monopoly Etecsa, while Starwood is also weighing an announcement, according to the source, who was briefed by administration and company officials.
ATT declined comment.
A source familiar with AT&T's negotiations said: "While there are discussions with Etecsa, there is no agreement in place."
Starwood said it "has applied for authorization from the U.S. Treasury Department to operate hotels in Cuba."
"We see many opportunities for the expansion of our brands into Cuba at this inflection point, and look forward to building long-term relationships and welcoming travelers into our hotels in this dynamic market."
Marriott spokesman Thomas Marder said: "We are optimistic that we are going to get a green light soon from the U.S. government to have hotels under the Marriott flag in Cuba."
The three companies were first identified by the Wall Street Journal.
Other deals may also be in the works timed for Obama's visit. Major League Baseball is considering an announcement, according to the person familiar with the discussions. No details were immediately available.
MLB has had discussions with the U.S. and Cuban governments looking for ways to allow big-league teams to sign Cuban players without them having to defect.
White House officials were not immediately available for comment.
While many U.S. companies are interested in the Cuban market, most have been slow to take advantage of the U.S. opening to Havana. They remain hemmed in by the more than half-century old embargo and wary of the Cuban government's failure to enact significant economic reforms.
U.S. airlines have rushed to apply for routes to the island but the embargo still bans general tourism as well as many other kinds of business dealings.
Obama has called for lifting the embargo but that can only be done by Congress, and Republicans who control both chambers have made clear they will not act.
Obama's Republican critics have accused him of giving up too much for too little from the Cuban government and of playing down human rights concerns to pursue rapprochement with Cuba, which began in December 2014 and is now seen as a major piece of his foreign policy legacy.
White House officials have countered that the outreach to Cuba is aimed at helping ordinary Cubans while opening up commercial opportunities for Americans.
(Additional reporting by Malathi Nayak and Yashaswini Swamynathan; Editing by David Gregorio, Robert Birsel)
Photo: A Cuban flag flies over 'Almendares' bridge in Havana, Cuba February 26, 2016. REUTERS/Enrique de la Osa