Attorney General Holder Criticizes Solitary Confinement For Juveniles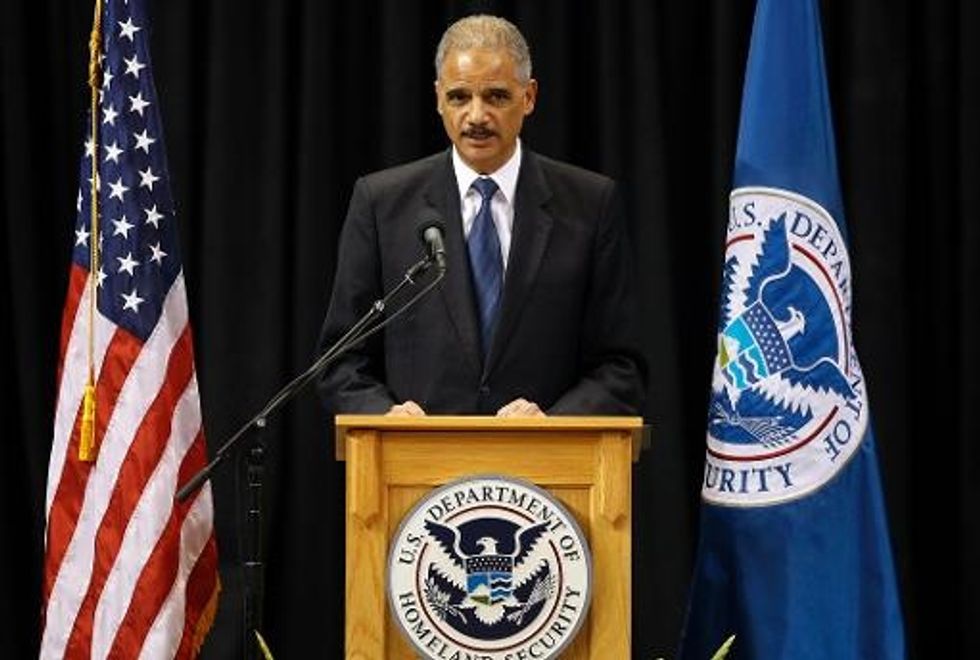 By Timothy M. Phelps, Tribune Washington Bureau
WASHINGTON—Attorney General Eric H. Holder Jr. spoke out Wednesday against what he described as the unnecessary use of solitary confinement for imprisoned juveniles who suffer from mental illness.
"Across the country, far too many juvenile detention centers see isolation and solitary confinement as an appropriate way to handle challenging youth, in particular youth with disabilities," Holder said in his weekly video message. "But solitary confinement can be dangerous, and a serious impediment to the ability of juveniles to succeed once released."
Holder said a Justice Department study last year found that nearly half of juvenile detention centers reported locking youths in some type of isolation for more than four hours at a time and that in some places young people have been held in solitary confinement for as much as 23 hours a day, often with no human interaction at all.
He said that "in some cases, children were held in small rooms with windows that were barely the width of their own hands. This is, to say the least, excessive. And these episodes are all too common," Holder said.
"This practice is particularly detrimental to young people with disabilities — who are at increased risk under these circumstances of negative effects including self-harm and even suicide," said Holder, who has made criminal justice reform his signature issue. "In fact, one national study found that half of the victims of suicides in juvenile facilities were in isolation at the time they took their own lives, and 62 percent of victims had a history of solitary confinement," Holder said.
Holder cited Justice Department civil rights actions against juvenile prisons in Contra Costa County, Calif., and several areas of Ohio, and said his department will continue to work to end excessive seclusion of youths with disabilities.
AFP Photo/Al Seib