Aviation Unions Warn Shutdown Is Harming Air Safety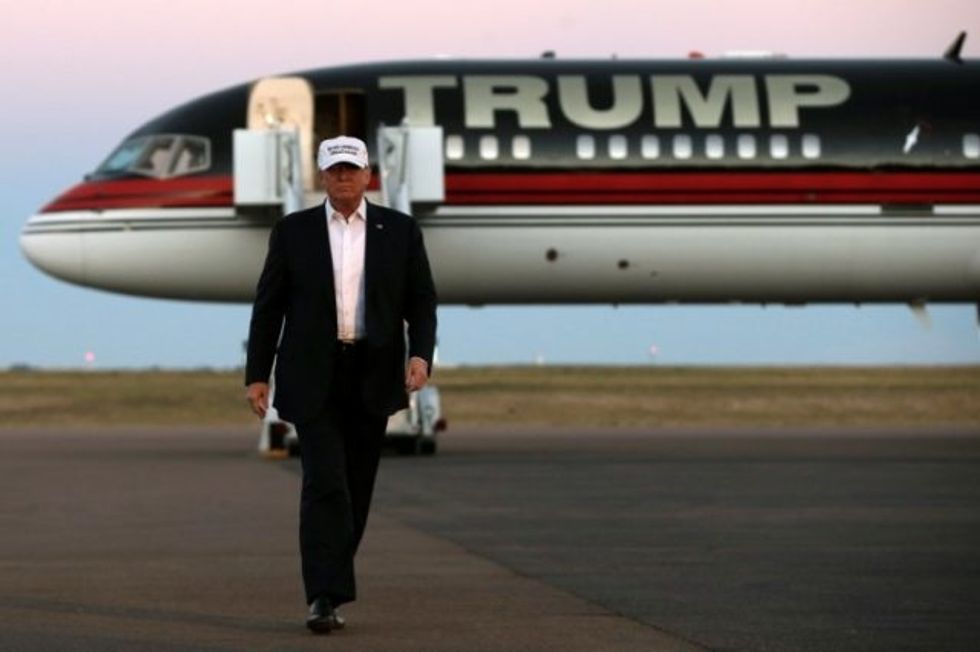 Reprinted with permission from Shareblue.
Airline safety is "deteriorating by the day" because of the Trump shutdown, warns a terrifying statement from unions representing 131,000 airline workers. As the government shutdown drags into its second month, workers in the airline industry can't even imagine the amount of risk Trump's actions are causing.
"In our risk averse industry, we cannot even calculate the level of risk currently at play," presidents of the National Air Traffic Controllers Association (NATCA), Air Line Pilots Association (ALPA) and Association of Flight Attendants-CWA (AFA) said in a statement. The situation is so dire that the group said it can't "predict the point at which the entire system will break."
"It is unprecedented," they added.
This letter follows upon an early January letter from the ALPA to Trump warning the shutdown was "adversely affecting the safety, security and efficiency of our national airspace system."
The new statement picks up on the same theme, expressing a "growing concern for the safety and security of our members, our airlines, and the traveling public due to the government shutdown."
Trump initiated the shutdown in late December when he threw a tantrum demanding $5.7 billion to build a wall along the U.S.-Mexico border. Democratic leaders in House of Representatives have repeatedly tried to end the shutdown by passing funding bills and promising to have discussions about border security once the shutdown was over.
These efforts have been rebuffed by Trump, and his loyal minions in the Senate previously called votes on the House-passed bills "absolutely pointless."
Since Trump started the shutdown, 800,000 federal workers have stopped receiving paychecks. Yet the Trump administration is forcing hundreds of thousands of workers to show up and do their job even without pay. These workers include many federal workers in the airline industry, represented by these unions.
In addition to the safety concerns, the unions are not happy about forced unpaid labor.
"As union leaders, we find it unconscionable that aviation professionals are being asked to work without pay and in an air safety environment that is deteriorating by the day," the statement says, before urging Congress and Trump to reopen the government as soon as possible.
The American public overwhelmingly supports the way Speaker Nancy Pelosi is handling the shutdown — which is by passing legislation to reopen the government. Unfortunately, Trump and complicit Republicans continue to put the nation at risk through their reckless obsession with a border wall.
Published with permission of The American Independent.