B-Movie Masterpiece Starring Ronald Reagan Out In New DVD Set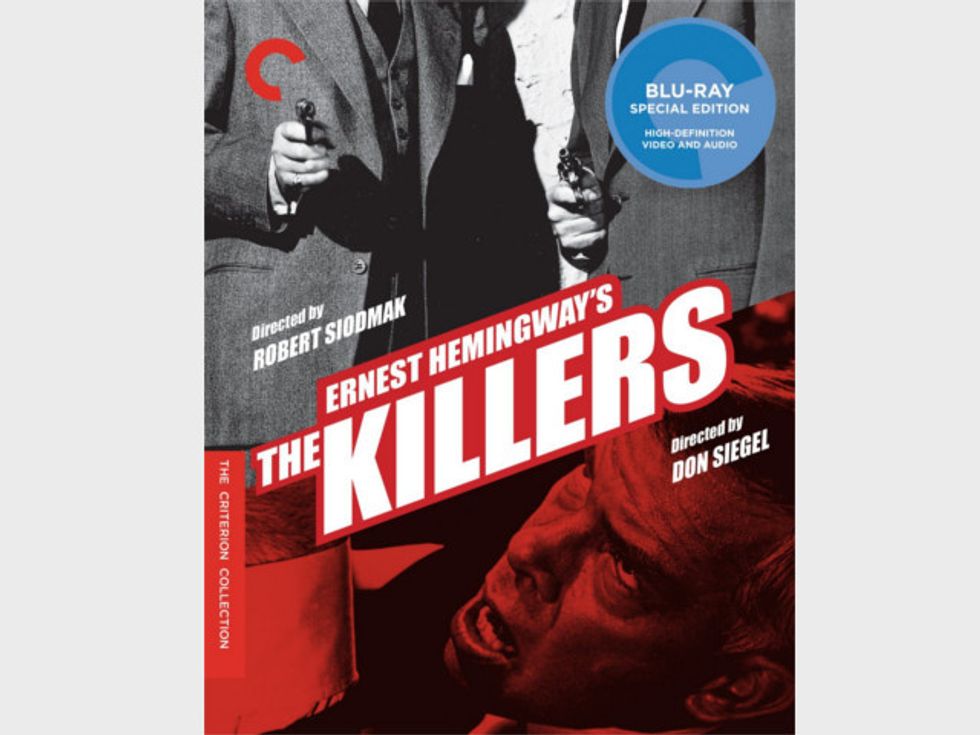 By Tirdad Derakhshani, The Philadelphia Inquirer (TNS)
Ronald Reagan was sometimes mocked by his detractors for his less-than-stellar career in Hollywood, where he never quite reached A-list status.
Yet the actor, who would go on to occupy the White House for two terms, was nothing less than brilliant as the villainous mob boss Jack Browning in director Don Siegel's veritably vicious 1964 crime drama The Killers, a remake of Robert Siodmak's 1946 noir classic.
Both films have been restored in pristine 4K and will be released July 7 in an affordable single-set release by the Criterion Collection.
Released two years before Reagan would win the gubernatorial election in California, Siegel's star-studded B-movie masterpiece featured remarkable performances from a terrific cast that includes Lee Marvin, John Cassavetes, Angie Dickinson, and Clu Gulager.
Marvin and Gulager star as hitmen surreptitiously hired by Browning to go after a tough hombre named Johnny North (Cassavetes), a former-race-car-champ-turned-teacher.
The killers have no heart. To find North's whereabouts, they resort to terrorizing the principal of a school for the blind. Who does that?
The film opens with Johnny's death. He refuses to run and takes a hail of lead with cool determination. You know, like a man. The rest of the story has our killers trying to figure out the story behind the hit: Who was this Johnny cat? Why was there a contract out for his death?
Siegel, whose films include classics such as Coogan's Bluff (1968), The Beguiled (1971), and Dirty Harry (1971), directs The Killers with spare, brutal precision. In this, he was helped by the source material: The Killers is an adaptation of a 1927 short story by the master of taut, masculine minimalism, Ernest Hemingway.
Siegel's color film is a personal favorite. But some fans prefer the bold black-and-white photography of Siodmak's film, which stars William Conrad and Charles McGraw as the hitmen, Burt Lancaster their target, and Ava Gardner as his gal.