Bad Numbers Budget: Why The Ryan Nomination Isn't Helping Romney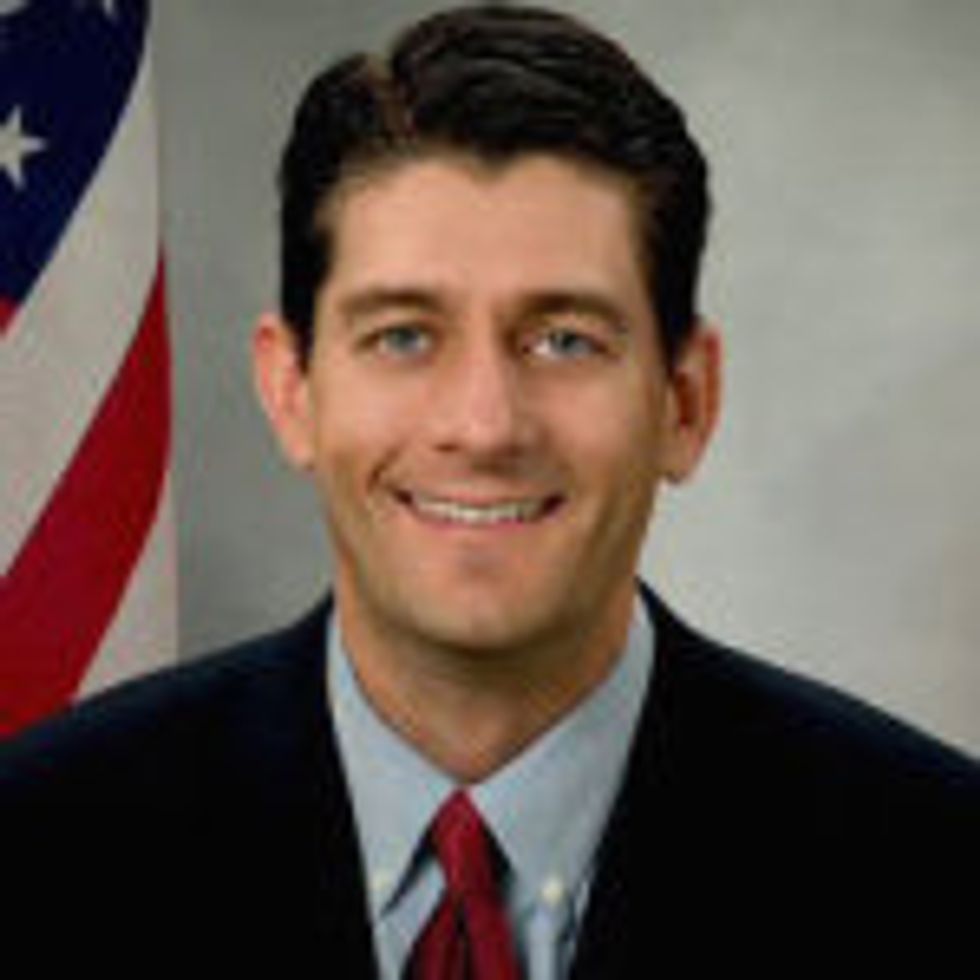 Nearly a week has passed since Mitt Romney announced Paul Ryan as his running mate, with no evidence so far that choosing the Wisconsin Congressman boosted the Republican campaign. If the Ryan choice falls flat, that won't surprise us at all – because in selecting him, Romney adopts the principles and priorities of Ryan's radical budget plan as his own.
Romney can't say we didn't warn him. Last month, we released a memo underscoring the Ryan budget's potential impact on Mitt Romney. When voters learned that Romney had given Ryan's budget his full-throated support, they pulled back sharply—to the extent that President Obama's lead against Romney more than doubled when the election was framed as a choice on the Ryan budget.
Our key findings show why picking Ryan was a dangerous gamble for the Romney campaign:
President Obama's lead against Romney more than doubles when the election is framed as a choice between the two candidates' positions on the Ryan budget– particularly its impact on the most vulnerable. The President makes significant gains among key groups, including independents and voters in the Rising American Electorate (the unmarried women, youth, and minority voters who drove Obama to victory in 2008).
Mitt Romney's embrace of the Ryan budget erodes his support and opens him up to attack on major issues. When the election is framed as a choice between Romney's support for Paul Ryan and Obama's opposition based on principle, Obama's ballot margin increases by nine points nationally, with his total vote climbing above 50 percent.
The more people learn about the Ryan budget, the less they like it and its authors. When we described its individual components, the plan not only loses support, but drags its supporters, including Romney, down with it. For the last two years, we have measured voters' real and deep concerns about the deficit. By seizing upon their self-proclaimed mandate to advance an increasingly extreme agenda, Republicans in Washington, notably Ryan himself, have sharply repelled voters. (See our recent Battleground and National Research memos.)
Voters decisively reject Ryan's plan to cut taxes for the very wealthiest. They're worried by Ryan's plan for Medicare and health care spending for seniors. They abhor Ryan's plan to allow the refundable child tax credit to expire — which would push the families of 2 million children back into poverty – and they strongly disapprove of his proposed cuts to education spending. These issues may well motivate swing voters and Democratic base voters who have yet to express enthusiasm in this election.
Finally, voters reject Ryan on both practical and moral grounds. In focus groups and surveys, what evidently drives voters most sharply and permanently away from Paul Ryan and Mitt Romney is their concern over budget priorities they regard as simply immoral. Even we were surprised at how strongly voters feel about this distinction. They take a moral approach to evaluating the proposed cuts in the Ryan budget. And they reject the budget on deeply principled and unmovable grounds.