Bad Weather Interrupts Search For Missing Malaysia Airlines Jet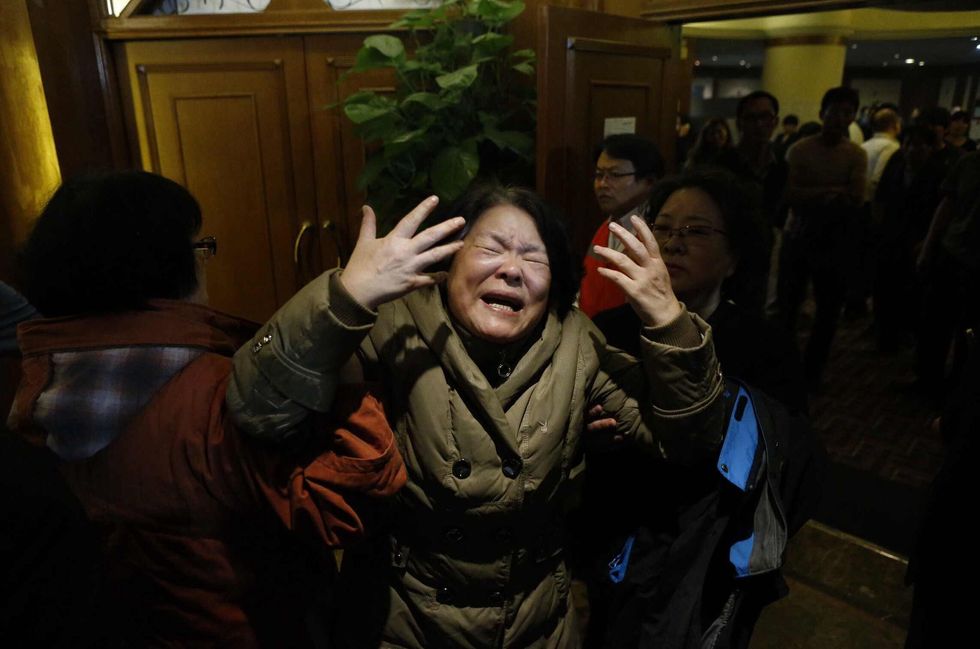 By Barbara Demick, Los Angeles Times
BEIJING — Planes searching for missing Malaysia Airlines Flight 370 were grounded Thursday because of stormy conditions off the coast of Australia in another frustrating delay in the protracted search.
A U.S. Navy P-8 Poseidon aircraft scheduled to join the search in the afternoon was grounded, and Australian and Chinese planes that went out in the morning were called back.
"The forecast in the area was calling for severe icing, severe turbulence and near zero visibility," Lt. Cmdr. Adam Schantz, the officer in charge of the Poseidon aircraft detachment, was quoted as telling the Reuters news agency.
"Anybody who's out there is coming home and all additional sorties from here are canceled."
Five ships are continuing their efforts in a 30,000-square-mile search area in the rough waters of the Indian Ocean southwest of Perth, an area that Australian Prime Minister Tony Abbott called "as close to nowhere as it's possible to be."
The delay is especially frustrating because promising satellite photos were released Wednesday showing 122 objects in the ocean that could be wreckage from the Boeing 777. And officials said Thursday that a Thai satellite had detected about 300 objects floating near the search area.
With the heavy seas and winds, however, the debris is likely to drift elsewhere.
The waters of the southern Indian Ocean are among the most treacherous in the world, with underwater volcanoes and strong westerly winds between the latitudes of 40 and 50 degrees south contributing to a phenomenon called the "roaring forties."
Flight 370 from Kuala Lumpur to Beijing disappeared March 8. Although the Malaysian government last weekend declared the flight lost without survivors, many families say they are unwilling to give up hope until confirmed debris is found.
Shen Bohan/Xinhua/Zuma Press/MCT