Bail Set For Woman Accused Of Making Bomb Threats To Cancel Graduation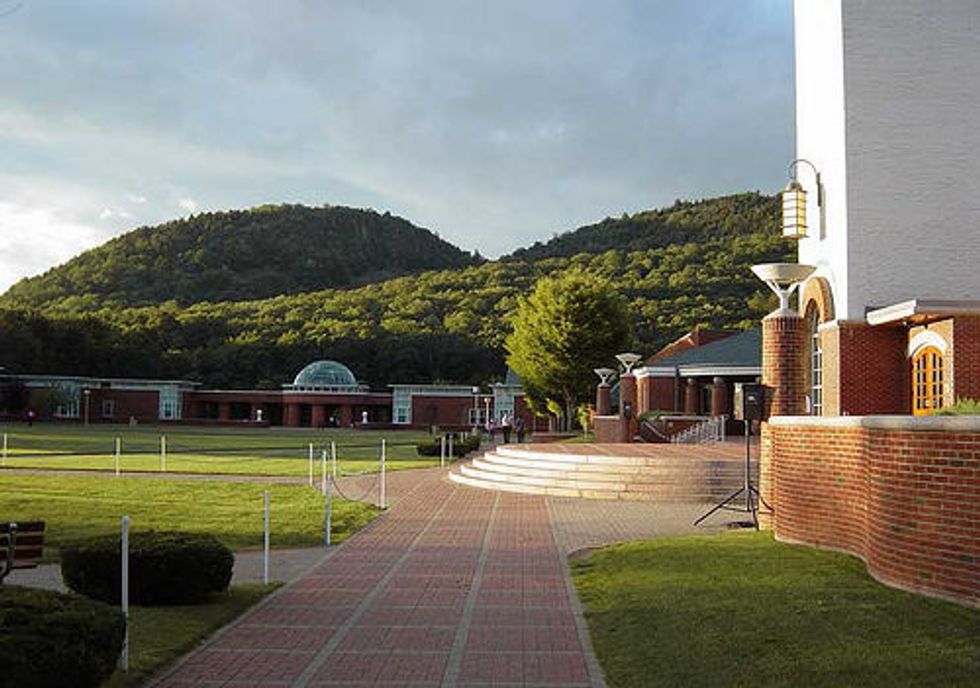 By Dave Altimari, The Hartford Courant
MERIDEN, Conn. — Although a prosecutor and her public defender asked that Danielle Shea be released on a promise to appear in court, a judge set bail at $10,000 for the woman accused of phoning in bomb threats in an attempt to cancel graduation at Quinnipiac University in Hamden, Connecticut.
Judge Philip A. Scarpellino said he was deeply troubled that Shea, 22, twice phone in bomb threats on Sunday.
"Plus, I'm understanding that the whole year was a lie," Scarpellino said after reviewing the Hamden police report that indicates Shea was not a student at Quinnipiac this spring, but accepted money from her mother to pay for tuition. She remained in custody Monday afternoon. The judge also said he was not confident Shea would show up for future court dates.
She is accused of phone bomb threats to Quinnipiac's public safety department to cancel graduation so that her family would not discover she was not graduating.
Shea, 22, of Quincy, was arrested while wearing a cap and gown inside the TD Bank Sports Center, where school officials had moved the graduation for students of the College of Arts and Sciences after the initial bomb threats came in. Police were able to trace the two threatening calls to Shea's cellphone.
Hamden police said the first call in which the female voice said "there is a bomb in the library" was made at 5:45 p.m., or about 15 minutes before graduation ceremonies for the College of Arts and Sciences were scheduled to begin.
While Hamden police and Quinnipiac police were searching the library, a second bomb threat was called in about 17 minutes later. The woman stated: "Several bombs are on campus. You haven't cleared out graduation. That's not a good idea."
Police did not find any bombs in the library or anywhere else on campus.
After the second call, school officials decided to move the graduation to the arena. There were more than 5,000 people in the quad area waiting for the 388 students to get their degrees.
Police traced the calls to Shea's phone and learned she was a former student at the university. Police did not say how they found her inside the arena. She did not have any weapons or explosives.
Hamden police Capt. Ronald Smith said several of Shea's relatives, including her mother, were at graduation.
"The mother didn't see her name on the graduation roster, and she panicked and called in a couple of bomb threats," Smith said.
In an interview after her arrest, police said Shea told detectives that her mother had paid her thousands of dollars this year, money she thought was for her daughter's education at Quinnipiac. School records show that Shea was not a student there this year.
Shea, who most recently was living in Hamden, did attend the school in 2012 and is listed as having made the dean's list for the spring semester. To qualify for the dean's list at Quinnipiac, a student must earn a grade-point average of at least 3.5 with no grade lower than C.
Photo: NotArt via Flickr