Bailing On Debate, Cruz Hands Big Advantage To O'Rourke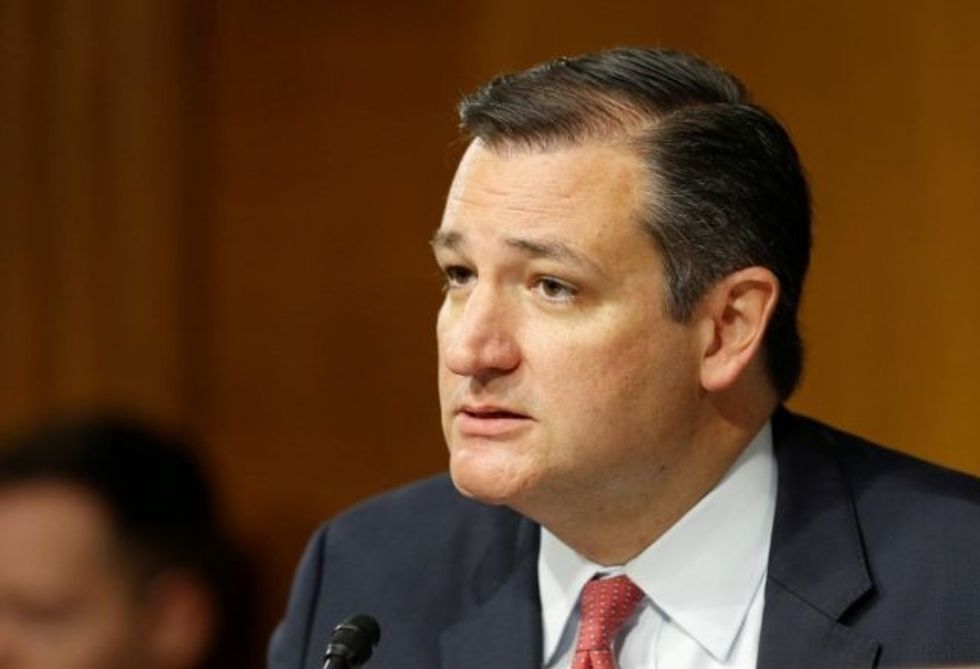 Reprinted with permission from AlterNet.
Sen. Ted Cruz (R-TX) has pulled out of planned televised debate with his Democratic challenger Beto O'Rourke in the upcoming midterm election, the network announced Tuesday afternoon.
So instead of appearing alongside the sitting senator and exchanging jibes and pointed attacks, O'Rourke will have an hour-long town hall on the network instead, without interruption from his opponent.
It's a bizarre move for Cruz, who is believed to have an advantage in the deep-red state, though O'Rourke is perceived as an unusually strong candidate in the traditionally safe Republican stronghold. Allowing his opponent to have an uncontested platform to discuss his views — and cast Cruz's own views in the least favorable light — on a major cable network in prime time for free seems to be an unforced error on the part of the Republican lawmaker.
Cruz could believe that appearing alongside his opponent only presents downsides as he remains the incumbent and the favorite in the race. But Cruz, who has made much of his own skill in debate and penchant for ideological grandstanding, has rarely shied away from debates in the past. He has previously relished the opportunity to debate taxes and health care with independent Sen. Bernie Sanders on CNN and has already debated O'Rourke once during the 2018 campaign.
A new report from the New York Times suggests there might be fractures emerging in Cruz's once-reliable electorate: evangelical voters.
The story quotes one woman reflecting on the troubling policies of the Trump administration:
"I care as much about babies at the border as I do about babies in the womb," said Tess Clarke, one of Ms. Mooney's friends, confessing that she was "mortified" at how she used to vote, because she had only considered abortion policy. "We've been asleep. Now, we've woke up."
 Cody Fenwick is a reporter and editor. Follow him on Twitter @codytfenwick.