Balderson Claims Ohio Victory, But It's Too Close To Call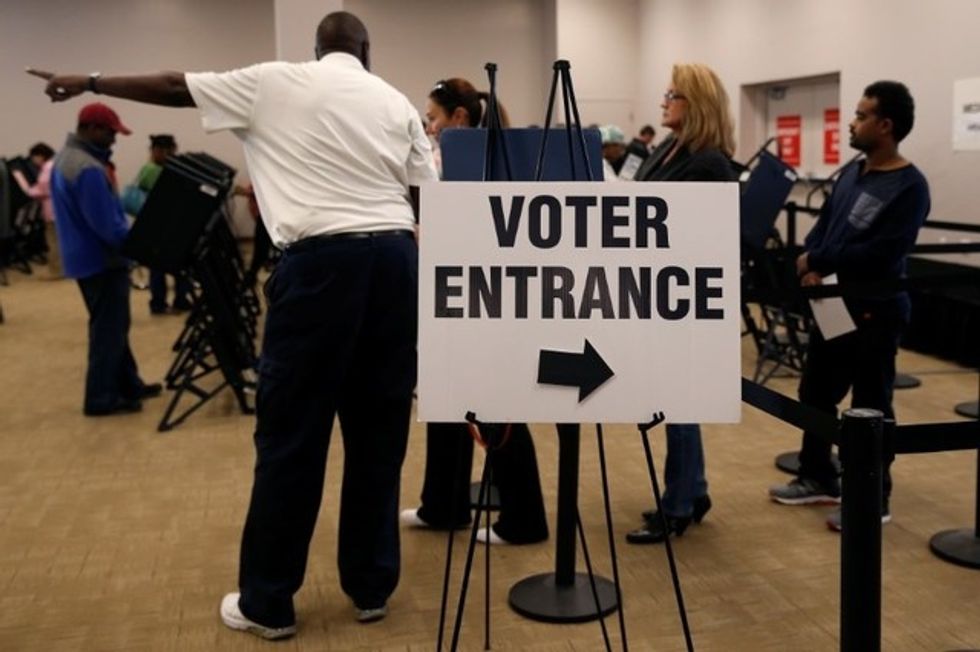 Republican Troy Balderson notched a very narrow lead in Ohio's special House election to claim victory on Tuesday night, but media outlets deemed the race "too close to call" with several thousand absentee and provisional ballots waiting to be counted. Democratic challenger Danny O'Connor refused to conceded.
With all precincts reporting, Balderson had 50.2 percent of the vote to O'Connor's 49.3 percent, or a margin of about 1750 votes of more than 200,000 cast. A Green Party candidate had 0.6 percent of the vote. Over 8,400 absentee and provisional ballots remain to be counted, according to the Ohio secretary of state's office.
While Republicans tried to crow over Balderson's apparent win, these results in a district they ordinarily win with ease stand as a stark warning — especially after the Republican Party and right-wing organizations spent millions defending the seat.
In Kansas, Kris Kobach — who headed Trump's aborted voter-fraud commission — has a lead of less than one percent over incumbent Gov. Jeff Colyer in the Republican primary there. In Missouri, state Attorney General Josh Hawley won the Republican primary to challenge Democratic Senator Claire McCaskill. In Michigan, Republican John James won the Senate primary and will face incumbent Democrat Debbie Stabenow, and Gretchen Whitmer advanced in the Democratic primary for governor to face Republican Bill Schuette in November.