Bangladesh Ferry Carrying 250 Capsizes, Many Missing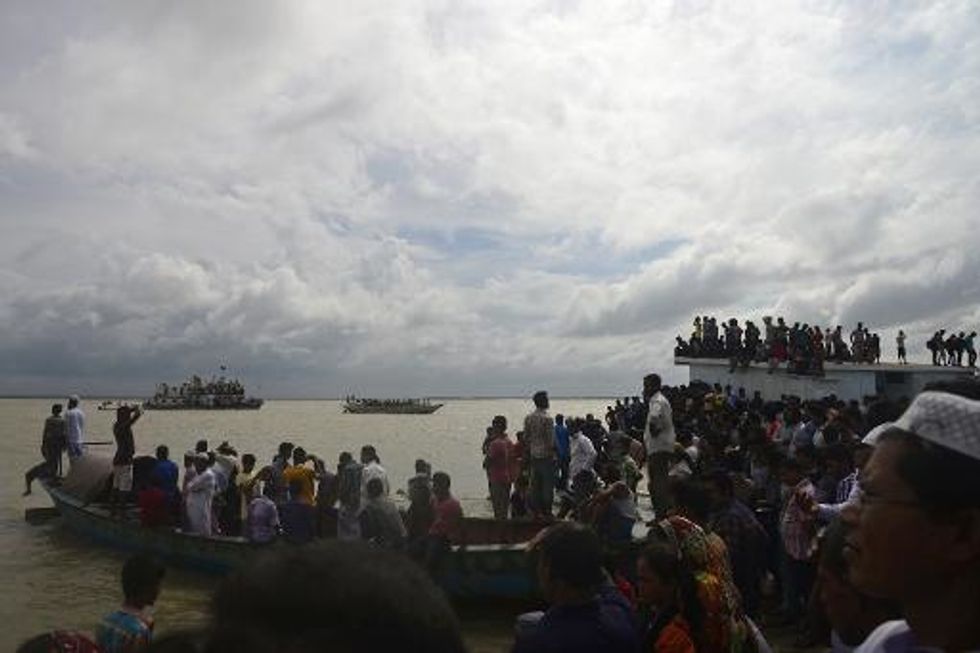 By Nazrul Islam, dpa
Dhaka (dpa) — At least two people were killed and more than 100 were missing after a ferry carrying an estimated 250 people capsized in a river in central Bangladesh Monday, police said.
Rescuers were searching for victims in the district of Munshiganj, about 30 kilometres south of the capital Dhaka, police officer Toffazal Hossain said.
He said the rescuers had found two bodies in the river.
Local residents and divers rescued about 100 passengers from the Padma river after the boat carrying some 250 people sank, said local government official Mohammad Khalekuzzaman.
He said divers from the Fire Service and Civil Defence and the Navy had joined the rescue operation.
They had not yet found the sunken ferry itself, he said.
A salvage vessel was en route to the scene, an official at Bangladesh Inland Water Transport Authority said.
The ferry was overloaded with more than 250 passengers, and overturned in gusty winds, survivor Syed Mohammad Sadi told private broadcaster Channel 24. His wife and children were among the missing.
The government launched an investigation, ordering officials to report within 10 days.
Ferry accidents in Bangladesh are frequent due to poor safety measures and lax implementation of laws.
AFP Photo/Munir Uz Zaman
Interested in world news? Sign up for our daily email newsletter!