Barr Hiding Full Mueller Report As Democrats Fight For Disclosure
@FAWFULFAN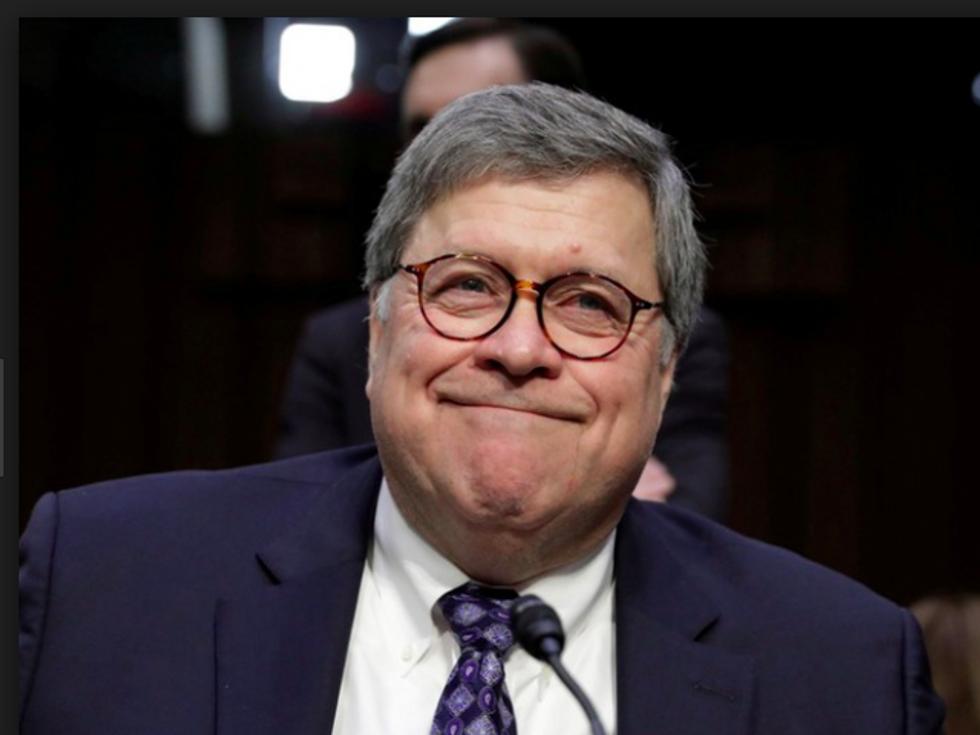 [vc_row][vc_column]
Reprinted with permission from Alternet.
Attorney General William Barr's four-page summary of the 300+-page report by special counsel Robert Mueller on Russian election interference is clearly not going to satisfy anyone. The summary — stating that Mueller did not "establish" conspiracy between President Donald Trump's campaign and the Russian government, and that he neither confirmed nor exonerated the president on obstruction of justice, demands greater detail. A new poll shows 75 percent of the public want the full report released.
Unfortunately, Trump's Justice Department is unlikely to make the full report available voluntarily — not even to Congress.
Barr has told House Judiciary Committee chairman Jerrold Nadler (D-NY) that he has no plans to release the report immediately, and that he will still be redacting large portions of it, including grand jury proceedings.
While this is allowed under special counsel regulations, and is in fact typical DOJ policy in most cases to protect the reputation of people who are not being charged with crimes, this is not an ordinary case — and the DOJ has historically been far more transparent about cases involving national political controversy.
For this reason, Natasha Bertrand writes in The Atlantic, House Democrats are planning to go much further and demand the report with no redactions — setting up a clash with the DOJ, and possibly a court fight:
The House Democrats' position now is that "there is nothing stopping Barr from giving us the grand-jury material" that informed Mueller's findings, according to another Democratic staffer who spoke with reporters on Thursday on condition of anonymity to discuss internal deliberations. "If he doesn't, then that amounts to a cover-up." Another Democratic staffer said that, in a call with House Judiciary Committee Chairman Jerry Nadler on Wednesday night, Barr "would not commit to releasing the full report" — including grand-jury material — to the House. A spokesman for House Minority Leader Kevin McCarthy did not return a request for comment about the House Republicans' position on seeing the full report. Senate Judiciary Committee Chairman Lindsey Graham, a close Trump ally, indicated on Wednesday that he will accept whatever redactions Barr makes, including of grand-jury material.
[/vc_column][/vc_row][vc_row][vc_column]
Between the withholding of grand-jury and privileged material and the redaction of classified information, the public could be left with a shell of the original report.
[/vc_column][/vc_row][vc_row][vc_column]
Democrats have specifically demanded that Barr transmit the full report by April 2 — a deadline that now appears all but assured he will not meet.
Former Solicitor General Neal Katyal, who wrote the special counsel law, has argued that Democrats would likely win a subpoena fight — but that the administration would assert executive privilege over some portions of the report, and that courts may urge Congress and the DOJ to negotiate rather than rule for one of them.
Whatever happens over the next few days, it is clear that the battle to reveal what Mueller found is just getting started.
[/vc_column][/vc_row]