Barr Sent Big Donations To GOP Senators Before His Confirmation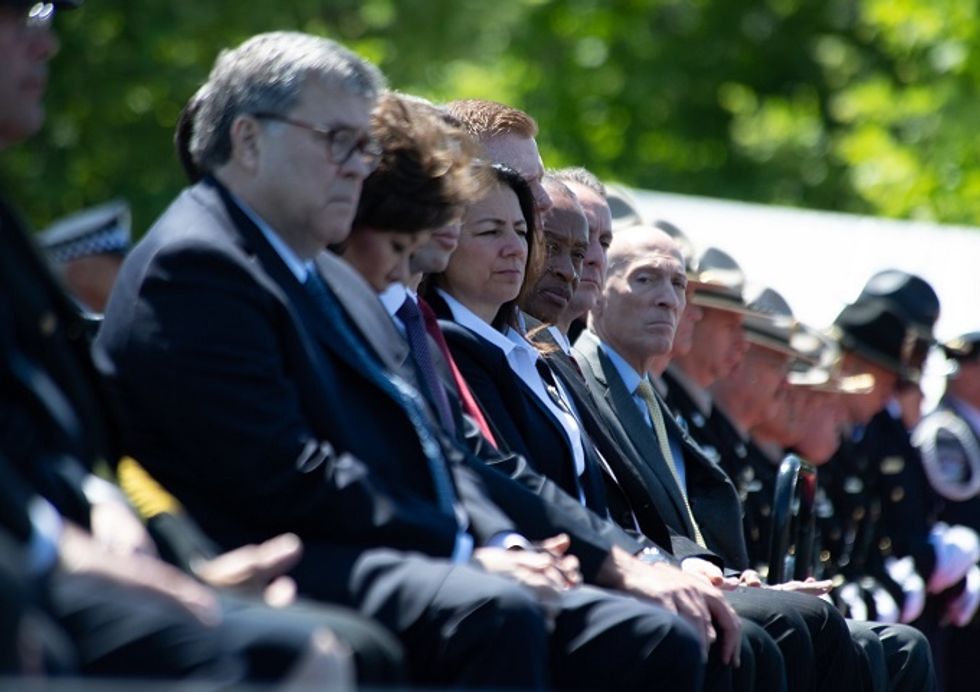 Attorney General William Barr donated $51,000 to the committee tasked with electing Republican senators just as the Republican-led Senate began considering his nomination in late 2018.
Quartz released the details of the conveniently timed donations in a report on Thursday.
Barr occasionally made political donations to the Republican Party between 1993 and 2018.
"In the lead up to his Senate confirmation hearings for attorney general earlier this year, his giving habits suddenly changed," Quartz reported. "Barr's donations became far more frequent, notable for their size, recipients, and possible utility to him."
He gave thousands to the National Republican Senatorial Committee (NRSC) between November 7, 2018, and February 14 of this year, when he was confirmed. Barr's nomination was publicly announced by Trump on December 7.
Quartz noted that none of Barr's three immediate predecessors — Jeff Sessions, Loretta Lynch, and Eric Holder — made those kinds of contributions before they were nominated.
"Someone giving such large amounts to a senatorial committee before their confirmation certainly raises appearance questions," Adam Noti, senior director of the Campaign Legal Center, told the outlet.
Republicans overwhelmingly voted for Barr as he was filling their campaign coffers. He received 51 Republican votes, with only one member of the caucus, Rand Paul, voting against him.
After taking office, Barr almost immediately began to work more as Trump's personal lawyer than as an independent attorney general.
He dishonestly "summarized" the contents of the Mueller report while holding up its release and has continued to lie about the seriousness of the criminal activities by Trump that it details.
Barr's donation to the party's election efforts creates the appearance of even more corruption in Trump's orbit.
The free flow of money and favors between Trump, and his top officials, along with the Republican Party, have deepened the "swamp" he promised to "drain."
Published with permission of The American Independent.