Barr: Trump Instructing White House Counsel To Lie Is 'Not A Crime'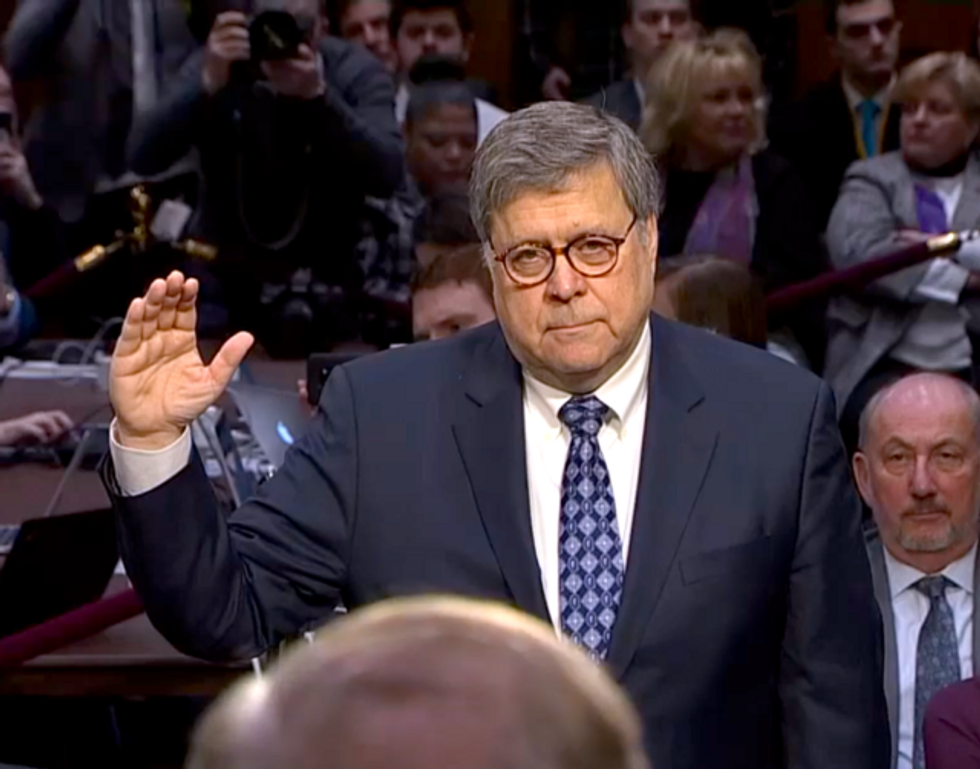 Under questioning from Sen. Dianne Feinstein (D-CA), Attorney General William Barr claimed on Wednesday morning that Trump instructing his top White House lawyer to lie "is not a crime."
After Barr gave a long answer defending Trump, Feinstein asked a simple follow-up question about the time Trump demanded Don McGahn, who was then the White House counsel, to lie about Trump's request that McGahn get rid of Mueller.
"You still have a situation where a president essentially tries to change the lawyer's account in order to prevent further criticism of himself — " Feinstein started to say before Barr interrupted her.
"Well, that's not a crime," Barr said.
"So you can, in this situation, instruct someone to lie?" a stunned Feinstein asked after a brief pause.
Barr stumbled through a response, pretending there was a distinction between Trump telling McGahn that Mueller "has to go" and Trump literally telling McGahn to fire Mueller using specific language to do so.
According to the Mueller report, McGahn says that in June 2017, Trump called him twice and told him that "Mueller has to go." The White House counsel refused to fire Mueller, and then threatened to resign because Trump asked him to do "crazy shit."
Trump later tried to get McGahn to lie about the interaction.
Former Acting Attorney General Sally Yates described Trump's interaction with McGahn as one of the strongest cases of obstruction of justice in the entire Mueller report.
"I've personally prosecuted obstruction cases on far, far less evidence than" what is in the Mueller report, Yates said on Sunday. "And yes, I believe that if he were not the president of the United States, he would likely be indicted on obstruction."
But Barr is so desperate to cover up for Trump's misdeeds that he's willing to argue that if a president tries to fire the special counsel investigating him, and then asks a top government lawyer to lie about it, that somehow doesn't count as obstructing justice.
Published with permission of The American Independent.