Behind Romney's Olympic Jaunt, More Money And Secrecy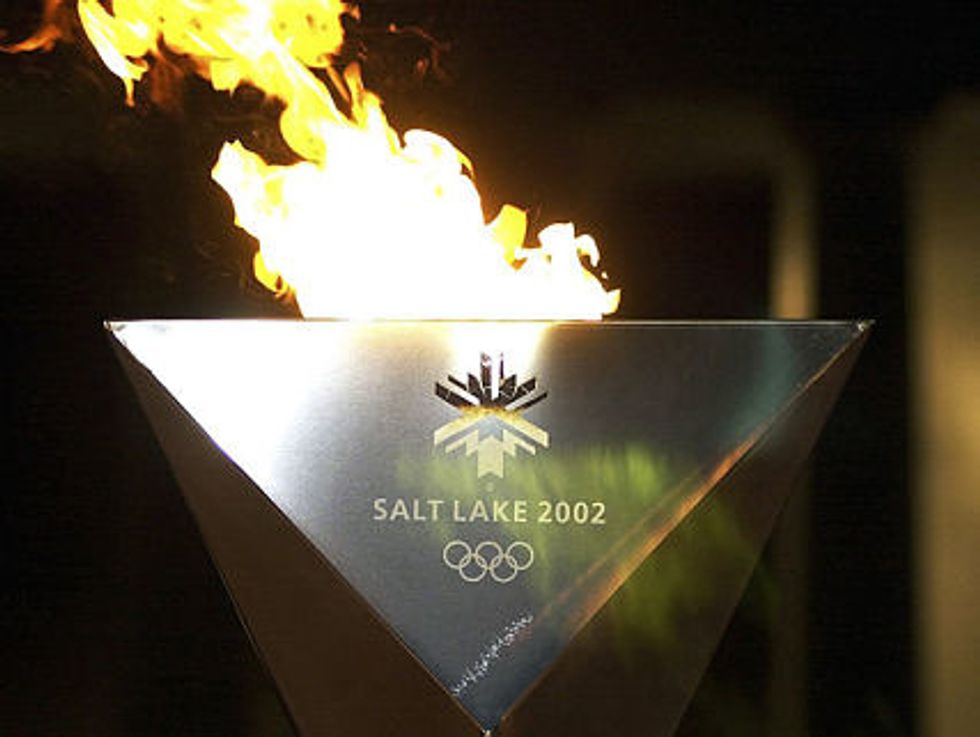 What the Romney campaign hopes will serve as an uplifting London kickoff to their candidate's midsummer foreign tour may already be marred by a brewing feud with one of England's biggest newspapers. While the campaign publicly denies anyone associated with Romney denigrated President Obama's appreciation of America's "Anglo-Saxon" heritage, the right-wing Daily Telegraph is reaffirming the quote — and implying that the campaign (and by extension Romney) is lying.
Should the Telegraph — or any other news organization — now decide that Romney's Olympics visit is an opportunity to scrutinize him more closely, its reporters could begin with the Winter Games of 2002 that he has so often congratulated himself for saving. Investigating the facts behind Romney's rhetoric might not be so simple because, as ABC News recently reported, the archive of 2002 Olympic records in Utah remains closed — and mnay of the financial and contractual documents that might prove most interesting most likely have been shredded or burned.
Fortunately, any news organization that wants to delve deeper than Romney's flackery — or beyond the story of Ann Romney's super-expensive dressage horse hobby — can follow the trail blazed by Wayne Barrett in the Daily Beast, edited by Britain's own Tina Brown.
Barrett's stunning series of articles probes how Romney has cashed in on his Olympic connection — by raising huge amounts of money from businessmen tainted by the Salt Lake bribery scandal that he supposedly expunged.
Barrett's first story examined  Sead Dizdarevic, a ticketing and hospitality contractor who has banked many millions of dollars since Romney awarded him the 2002 deal that made him "the ticket king of the Olympics to this day." Indeed, Dizdarevic is still profiting from the Games, including this summer's London events where his company's practices have forced him to issue a public apology.
Back in 2002, Dizdarevic confessed to giving more than $130,000 in hidden payments to the Salt Lake Olympic organizers. He made a deal with prosecutors to escape indictment in the scandal. Yet despite Dizdarevic's role in the scheme, Romney signed off on his  contract – and Barrett found that he, his relatives, and his business associates have donated as much as a million dollars to various Romney warchests over the past decade.
There is much more in the deeply-reported Barrett series, whose themes echo today as Romney raises still more money from assorted characters in London's financial district, now wracked with the gigantic Libor interest-rate scandal. The true story of Romney's Olympics is just as fascinating — and revelant — as the frustrated vetting of his taxes and business dealings.