Behind The Scenes As Melissa McCarthy's Spicey Takes Manhattan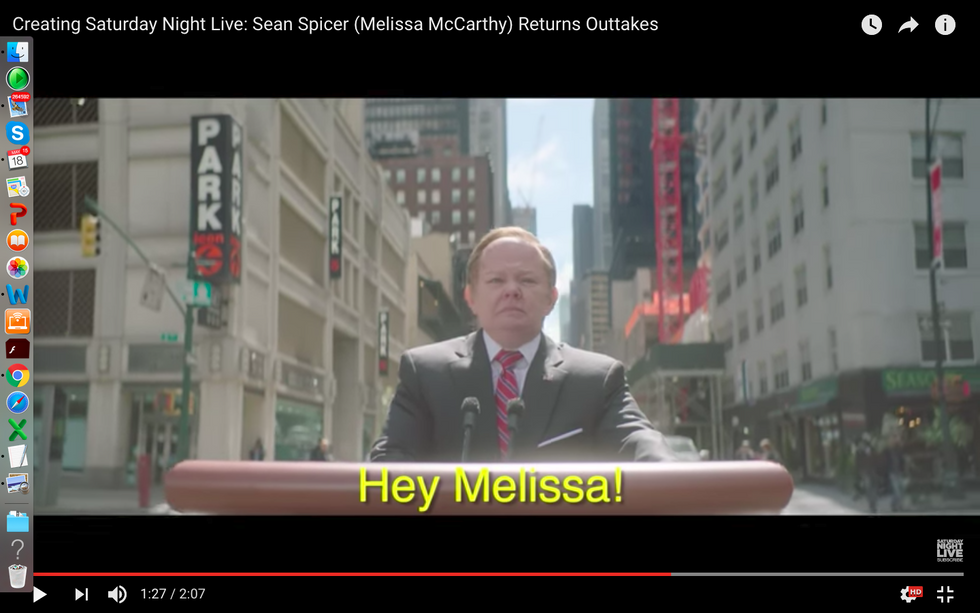 Rarely is behind-the-scenes promotional video worth the time or effort, but even more rarely does a character like Melissa McCarthy's beloved Spicey appear on network television. Her dramatic portrait of White House press secretary Sean Spicer's quest to find President Trump was a highlight of SNL's latest episode — and the outtakes from the Manhattan shoot may be even funnier than what was aired.
The hotdog scene alone is worth the click.