Ben Carson Endorses Donald Trump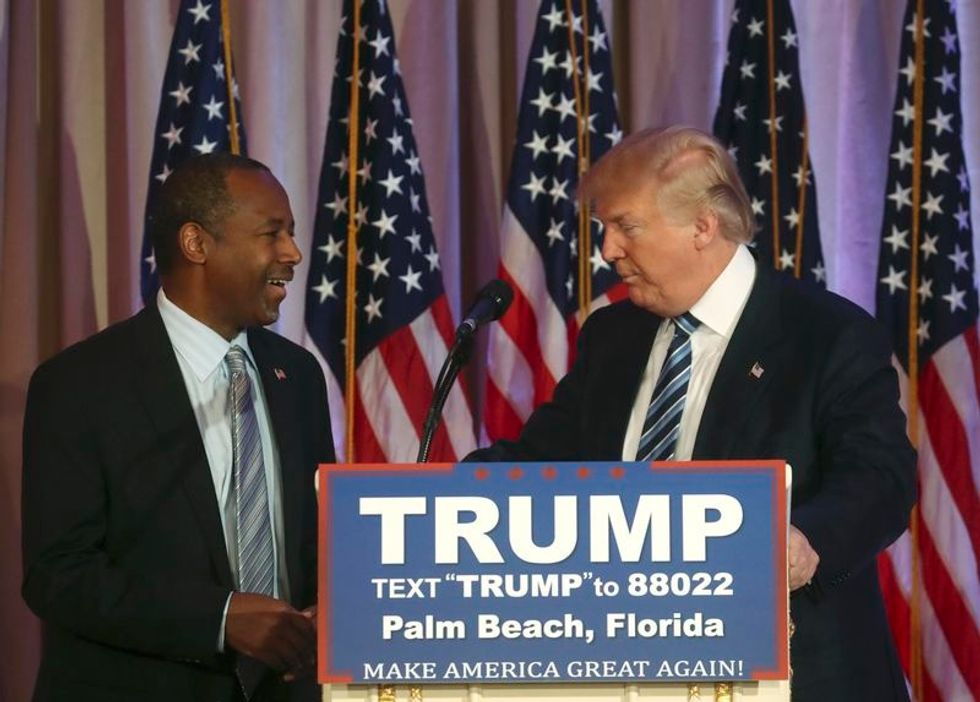 This morning, Ben Carson endorsed Donald Trump for president.
This wasn't a forced-at-gunpoint, betraying-the-ideals-your-political-career Chris Christie-style endorsement, either. Carson appeared, as usual, pretty at ease with himself, and with his professed support of the most bigoted Republican presidential nominee since Barry Goldwater.
"There are two different Donald Trumps. There's the one you see on the stage, and there's the one who's very cerebral, sits there, and considers things very carefully," Carson said. "That's the Donald Trump that you're going to see more and more of right now."
Carson, of course, was the target of some of Trump's most vicious attacks when he was a candidate. Both men sought to bring new voters, especially inactive Republicans, into the primary process.
At one point, months ago, Carson was seen as the more viable "outsider" Republican candidate. That was back before Donald Trump became… Donald Trump, possible future president. It was also back before Donald Trump compared Ben Carson's psychological constitution to that of to a child molester.
Carson wrote off that incident, and every other attack, as "political stuff." If that's political stuff, I'd hate to see what sort of "presidential stuff" Ben Carson would throw his support behind in a Trump White House.
Photo: Donald Trump shakes hands with former Republican presidential candidate Ben Carson after receiving Carson's endorsement at a campaign event in Palm Beach, Florida March 11, 2016. REUTERS/Carlo Allegri