Ben Carson Launches 2016 Exploratory Committee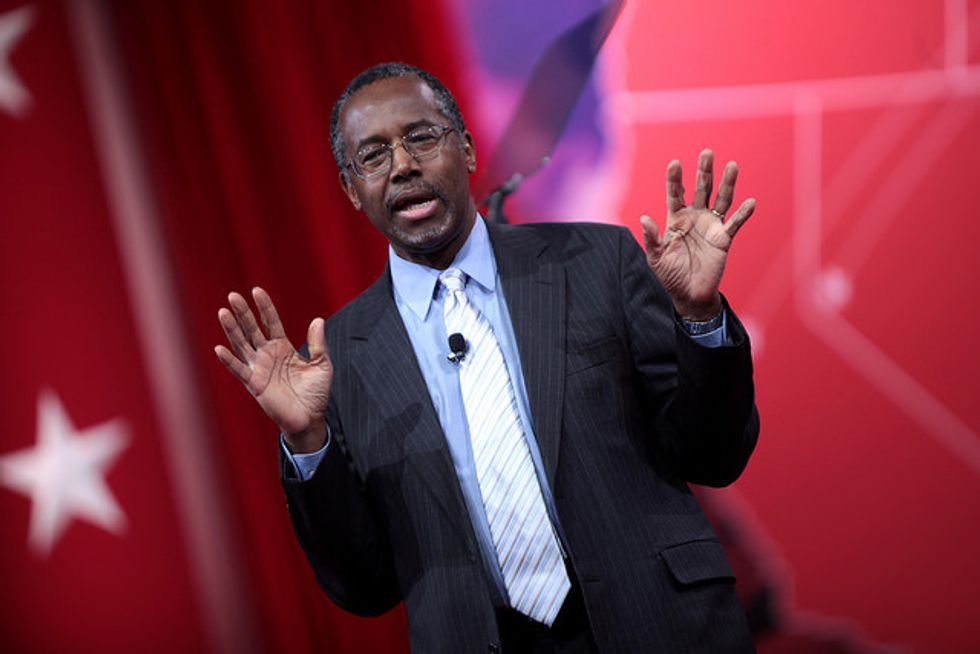 By Phil Mattingly, Bloomberg News (TNS)
Ben Carson, the retired pediatric neurosurgeon and conservative favorite,has formally created an exploratory committee for a potential presidential campaign.
"If I believe I have your support and your commitment to help, I will run for president to lead this great country to a brighter future," Carson said in a video posted Tuesday on YouTube. "I will use these next few months to listen to you and prepare to answer that question myself."
The move marks the latest in what have been a series of steps by Carson and his team to lay the groundwork for a potential campaign — one bolstered by strong showings in early polling of Republican primary states like Iowa. Carson has brought on Terry Giles, a Houston lawyer and businessman, to serve as his campaign chief executive and over the last two weeks has locked in commitments from potential senior staffers including a national finance director and national finance chairman. The hires follow the creation of a political action committee, USA First.
The move comes a few days after the Conservative Political Action Conference, where Carson finished fourth in the straw of potential presidential contenders. In a speech at the conference, Carson called for the country to move in a "new direction."
Under the words "Unite," "Heal" and "Thrive," Carson's team launched a website Tuesday with the announcement that presents Carson's biography and will serve to collect names and addresses of supporters and potential volunteers. An admitted long-shot candidate, Carson has crisscrossed the country over the last year speaking at conservative events, generating grassroots support. He also generated considerable attention, both negative and positive, for his penchant for attacking "political correctness."
"If you're pro-life, you're 'anti-woman.' If you're pro-traditional family, you're a 'homophobe.' If you're white, and you oppose a progressive black person, you're 'racist.' If you're black and you oppose a progressive agenda, you're 'crazy.' And if you're black and you're pro-life and you're pro- traditional family, they don't even know what to call you. You end up on some kind of watch list for extremists!" Carson said to cheers during his remarks at CPAC.
Photo: Ben Carson speaking at the 2015 Conservative Political Action Conference (CPAC) in National Harbor, Maryland. (Gage Skidmore via Flickr)