Benghazi Committee's Chief Counsel Says 'Nothing Could Have Affected What Occurred'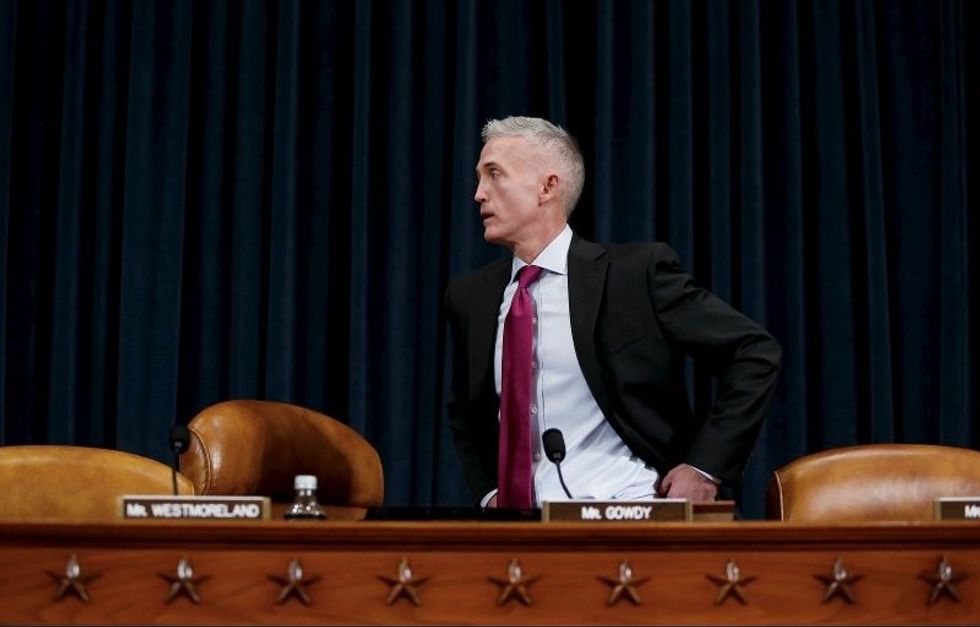 The Benghazi hearings, ostensibly meant to determine Hillary Clinton's culpability in the deaths of four Americans in the eastern Libyan city, suffered yet another credibility setback when it was revealed that the committee's top lawyer said at least four times that "nothing could have affected what occurred in Benghazi," according to a letter being passed around by Democratic lawmakers.
The letter called into question why the hearings were still taking place nearly four years and eight investigations after the attacks. Nevertheless, Trey Gowdy, chairman of the House Select Committee on Benghazi, has continued to pursue the investigation, hoping to reveal some damning evidence of Clinton's complicity in failing to prevent the deaths of Ambassador Chris Stephens and three others, presumably in time for the 2016 general election.
"I would posit that from my perspective, having looked at all the materials over the last 18 months, we could not have affected the response to what occurred by 5:15 in the morning on the 12th of September in Benghazi, Libya," said Dana Chipman, the committee's recently departed chief counsel, according to transcripts released by the top Democrats on the committee, Elijah Cummins and Adam Smith.
"I think you ordered exactly the right forces to move out and to head toward a position where they could reinforce what was occurring in Benghazi or in Tripoli or elsewhere in the region," Chipman told Leon Panetta, the Secretary of Defense at the time, during the committee's January interview with the former defense secretary. "And, sir, I don't disagree with the actions you took, the recommendations you made, and the decisions you directed."
The hearings have led to increased animosity between the committee and the Pentagon, which has accused the committee of squandering the defense department's time and money on hearsay and unsubstantiated claims. "DoD interviewees have been asked repeatedly to speculate or engage in discussing on the record hypotheticals posed by Committee Members and staff, regardless of the interviewee's actual knowledge or expertise," said Stephen Hedger, the Assistant Secretary of Defense, in a letter addressed to Gowdy. "I would respectfully request that you ensure pending interviews remain focused on obtaining facts rather than encouraging speculation."
The committee has cost taxpayers nearly $7 million (and counting) during the two years it has been investigating the events of September 11, 2012.