Advertising
Start your day with National Memo Newsletter
Know first.
The opinions that matter. Delivered to your inbox every morning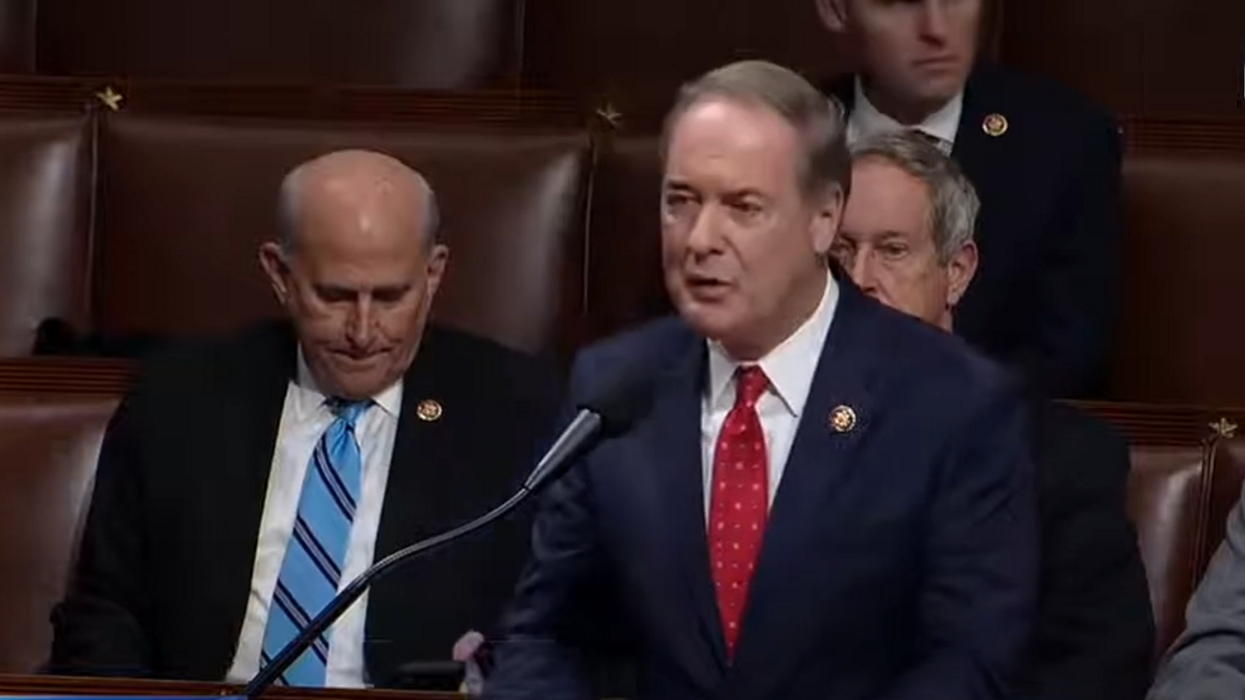 Two hundred and fourteen House Republicans approved a bill by Pennsylvania Rep. John Joyce to restrict California's authority to protect the environment.
Joyce, who represents a central Pennsylvania congressional district that includes Altoona, Chambersburg, and Johnstown, authored the Preserving Choice in Vehicle Purchases Act with the support of 84 Republican co-sponsors. The bill, which passed the House 222-190, would change the federal Clean Air Act to prevent states from requiring that all new vehicles sold in the future be electric. Eight Democrats voted in favor, 190 voted against.
All eight Republicans representing Pennsylvania backed the bill.
Under current law, states can request a waiver from the Environmental Protection Agency to implement clean air restrictions that are stronger than federal standards. Because California had specific air quality challenges, the state enacted tougher emissions rules starting in the 1970s.
With climate change already causing record temperatures and unprecedented numbers of damaging storms in California and around the globe, the California Air Resources Board proposed in August 2022 that only zero-emission vehicles be sold in the state by 2035.
Although the state has not yet obtained a waiver to implement its plan, the fossil fuel industry and its GOP allies in Congress hope to block it from receiving one.
"California's discriminatory waiver request would set a costly and dangerous precedent," Joyce said as he introduced the bill in March. "One state should not be able to set national policy and Americans should not be coerced into making purchases they cannot afford. Congress must immediately pass the Preserving Choice in Vehicle Purchases Act to stop this heavy-handed proposal that only takes away choices from American consumers."
"Every American should be able to choose the type of car or truck they want to drive," argued American Fuel & Petrochemical Manufacturers president and CEO Chet Thompson in a March press release. "Restricting consumer choice by eliminating competition and banning entire vehicle power trains is the wrong path to achieving cleaner transportation or supporting U.S. energy security; in fact, it could undercut both."
Democrats on the House Energy and Commerce Committee opposed the bill, noting in the committee report that the vague restrictions in the legislation could also imperil other state clean air regulations:
This would put existing waivers dating back to 2013 in jeopardy, upend the entire clean vehicle supply chain, and create uncertainty for the U.S. automotive industry. This bill is a direct attack on over 50 years of Congress and EPA recognizing California's ability to voluntarily adopt those standards to protect their citizens from dangerous air pollution and climate change. … Instead of joining Democrats in addressing dangerous air pollution, strengthening domestic vehicle manufacturing supply chains, and driving innovation, the Majority is choosing to help their polluter friends at the expensive of public health, technological innovation, states' rights, and a stronger, cleaner economy for American families.
The bill is unlikely to come up in the Democratic-controlled U.S. Senate, where only Republicans have backed it thus far.
In a statement of administration policy, the Biden administration said on Tuesday it strongly opposes the bill, warning, "H.R. 1435 would restrict the ability of California and its citizens to address its severe air pollution challenges."
Reprinted with permission from American Independent.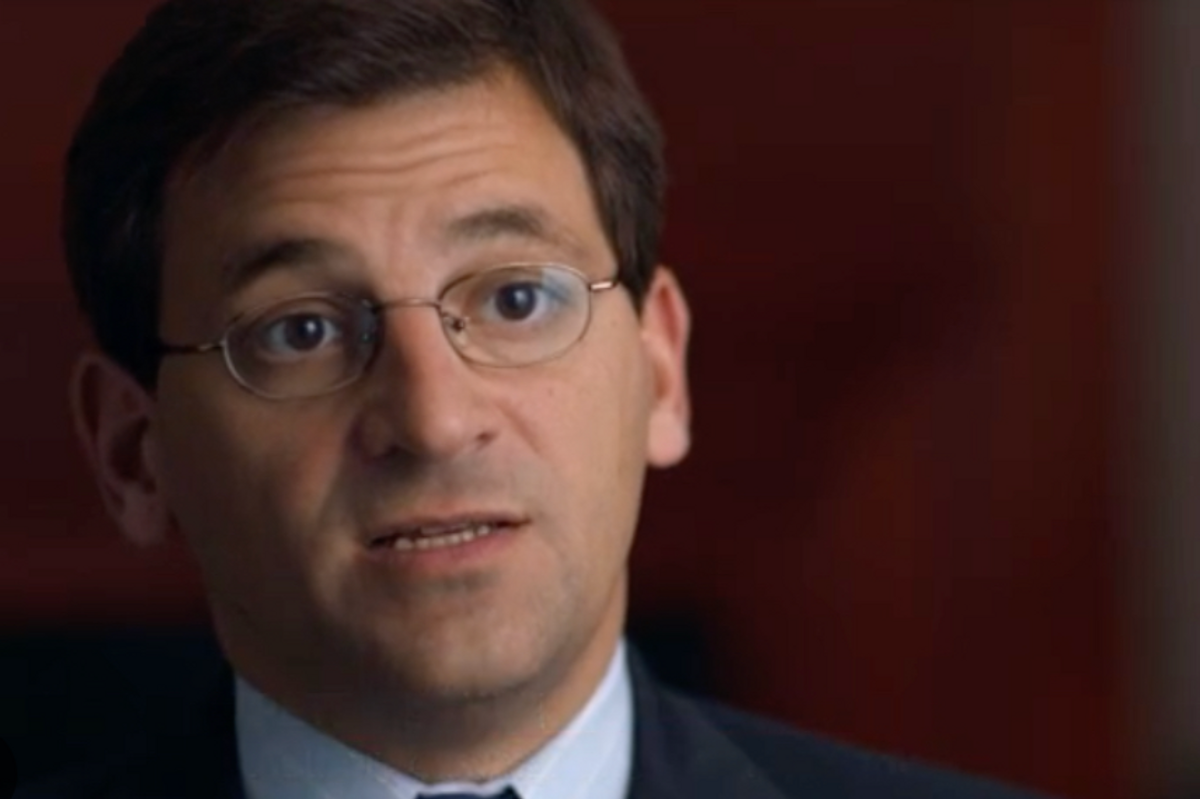 House Republicans are engaging in a completely partisan, evidence-free impeachment inquiry—but Peter Baker of The New York Times wants to talk about how the White House is treating this as a political issue. And just to get this out of the way right off the bat, the paragraph count before Baker acknowledges that Republicans have no evidence against Biden is seven.
In paragraph eight, he gets around to, "The Republican investigation so far has not produced concrete evidence of a crime by the president, as even some Republicans have conceded." Even there, the implication is that the Republican investigation has produced some evidence, and they just need to make it concrete. In reality, the Republican investigation has produced no evidence that the president has engaged in any misconduct, let alone a crime.
Before the reader gets to that halfhearted admission, though, they've had to plow through a great deal of fretting about how the White House is treating this as political:
Forget the weighty legal arguments over the meaning of high crimes and misdemeanors or the constitutional history of the removal process. Mr. Biden's defense team has chosen to take on the Republican threat by convincing Americans that it is nothing more than base partisanship driven by a radical opposition.
How exactly would Baker propose the White House make weighty legal arguments when there is no legal case against Biden? When after months of fruitless investigations into Biden, Republicans have simply decided to go ahead with claiming to have found the things they looked for and didn't find? What would he have the White House or any other Democrats do in response?
At one point, Baker quotes Julian Epstein, a Clinton-era lawyer for the Democrats of the House Judiciary Committee. "Overall, this has not been handled well by the White House," Epstein argued. "The team there has violated the cardinal sin of investigations — allowing new information to trickle out continuously and while being stuck in stale Baghdad Bob-like 'no evidence' denials." But if the White House hadn't allowed new information to come out organically, the Peter Bakers of the world would have said that Biden was suppressing evidence! And how is the White House supposed to characterize the lack of evidence other than to point out that lack?
As always, Democrats are damned if they do and damned if they don't. If Democrats were to cede the political fight and allow Republicans to beat the crap out of Biden while the Democratic Party was busy making "weighty legal arguments over the meaning of high crimes and misdemeanors or the constitutional history of the removal process," it might satisfy Baker for a minute, but it would be a disastrous course of action. As it is, through sheer repetition and relying on lousy media coverage that doesn't call a lie a lie, Republicans have convinced a substantial fraction of the public that there must be a there there when it comes to Biden and corruption. Imagine if Democrats voluntarily disarmed.
As entries in the Peter Baker oeuvre go, this one is pretty pedestrian and uninspired, nowhere near as creative as the time he wondered at length if it was a problem for Biden that Donald Trump was getting all the attention by being indicted. You didn't have to beThe New York Times Pitchbot to know that the Times would respond to the White House documenting Republican lies about the basis for impeachment and calling on the media to cover it better by fretting about the White House violating norms. As tired and predictable as it is, though, it's still harmful to have the Times pretending there's equivalence between a fraudulent impeachment inquiry and attempts to push back on such an inquiry by pointing out that it is fraudulent.
Reprinted with permission from Daily Kos.