Bernie Sanders Gains On Hillary Clinton In Iowa, Quinnipiac Poll Says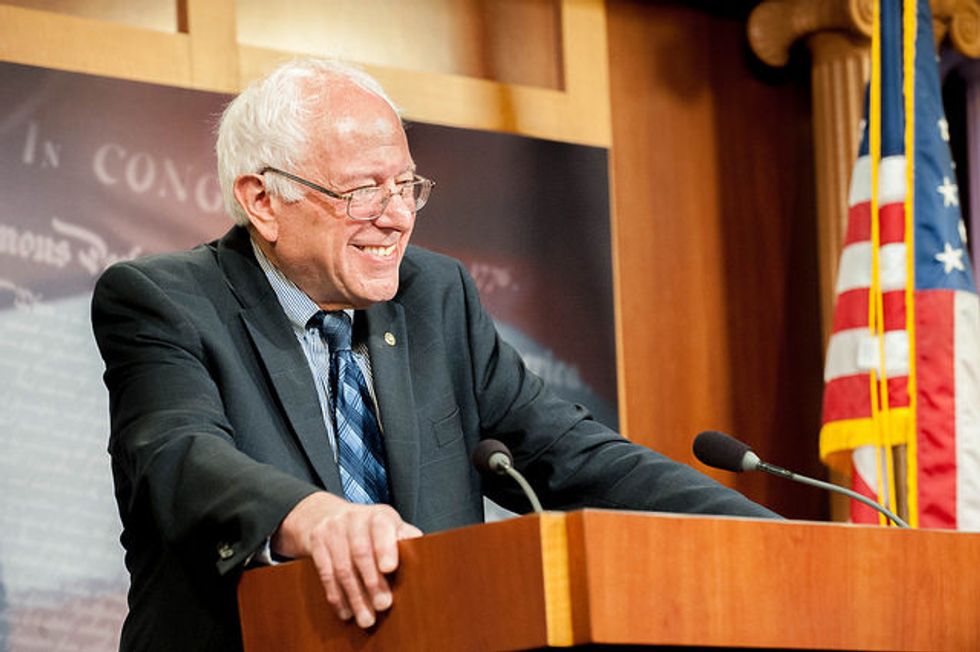 By Ben Brody, Bloomberg News (TNS)
Hillary Clinton enjoys a 19-point lead among likely Democratic caucus-goers in the key state of Iowa over her nearest challenger, Vermont Sen. Bernie Sanders, but that advantage has shrunk since May, according to a Quinnipiac University poll released Thursday.
The former secretary of state gets the support of 52 percent of her party's likely caucus-goers in the state, which holds the nation's first nominating contest, while Sanders, a Senate independent and self-described socialist seeking the Democratic nomination, pulls in support from 33 percent. In May, the split was 60 percent to 15 percent.
It is the first time Clinton has received less than 60 percent support in the poll, according to assistant poll director Peter A. Brown.
A Bloomberg Politics poll conducted June 19-22 found Clinton the first choice of 50 percent of likely Iowa Democratic caucus participants, with 24 percent favoring Sanders.
Vice President Joe Biden, who has not said he is running, received 7 percent. Former Maryland Gov. Martin O'Malley drew 3 percent, and undeclared former Virginia Sen. Jim Webb got support from 1 percent. Former Rhode Island Gov. Lincoln Chafee received no support.
"Secretary Hillary Clinton should not be biting her fingernails over her situation in the Iowa caucus, but her lead is slipping," said Brown in a news release. But Sanders, he said, "certainly can't be ignored, especially with seven months until the actual voting."
The most welcome news for Clinton may be the responses about her character, with 85 percent saying they had a favorable opinion of her and 83 percent saying they believe "Clinton cares about the needs and problem of people like" themselves — figures that have remained stable since the last poll.
The poll of 761 likely Iowa Democratic caucus participants was conducted June 20-29. The margin or error is plus or minus 3.6 percentage points.
Photo: Senate Democrats via Flickr