Betty Shelby Turns Herself In For Killing Of Terence Crutcher, Is Bonded Out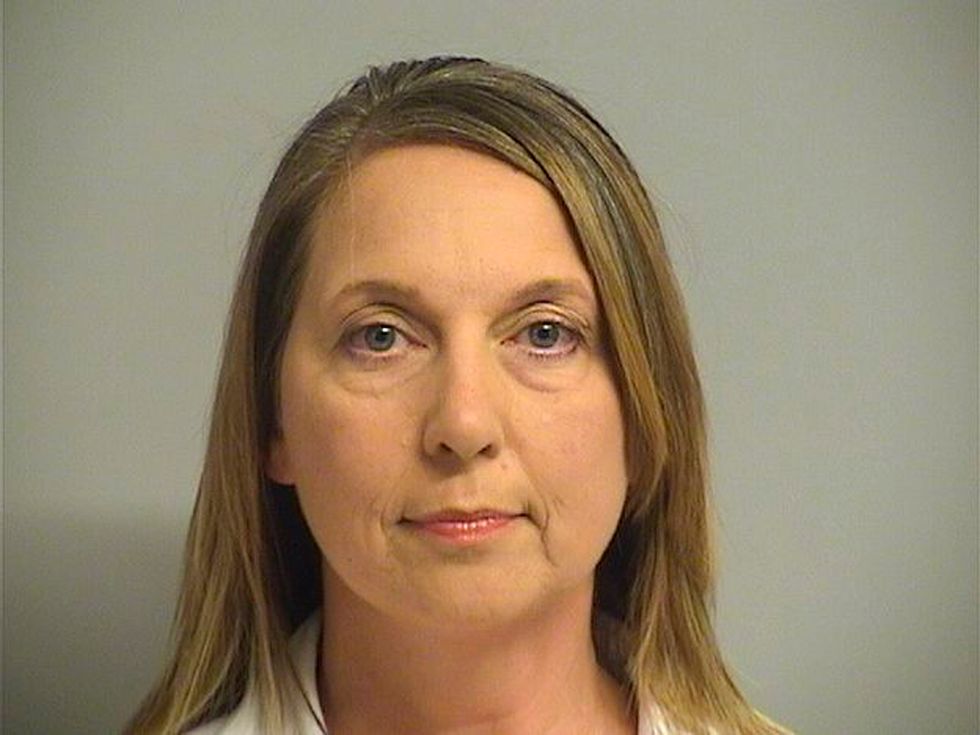 (Reuters) – A white Tulsa, Oklahoma police officer, who fatally shot an unarmed black man whose vehicle had broken down and blocked a street last week, turned herself in to authorities on a manslaughter charge early on Friday, jail records showed.
Betty Shelby, 42, was booked into the Tulsa County Jail just after 1:00 a.m. local time after being charged on Thursday with first-degree manslaughter in the death of 40-year-old Terence Crutcher.
Shelby was released on $50,000 bond and is scheduled for an initial court appearance on Sept. 30.
Court papers filed by the Tulsa County office accuse Shelby of overreacting and escalating the situation that led to the shooting of Crutcher last Friday. If convicted, she faces at least four years in prison, lawyers said.
The incident, which was captured on police videos, has intensified scrutiny over the use of excessive force and claims of racial bias by U.S. law enforcement officials against minorities.
Charlotte in North Carolina has seen three nights of protests, some of them violent, after the fatal shooting of a black man by police there on Tuesday.
In two videos provided by Tulsa police, Crutcher can be seen with his hands in the air shortly before he was shot.
Tulsa police have said Crutcher was unarmed and there was no weapon in the vehicle. They released the videos, one of which was taken from a police helicopter and the other from a dashboard camera in a patrol car, in a bid for transparency.
Shelby said she was traveling to another call when she came upon Crutcher, whose broken-down SUV was blocking a road. She said he did not respond to her questions and did not respond to her commands to stop as he walked to his vehicle with his hands in the air, it said.
(Additional reporting by Jon Herskovitz; Editing by Bernadette Baum)
Photo: Tulsa, Oklahoma Police Officer Betty Shelby, 42, charged with first-degree manslaughter in the death of 40-year-old Terence Crutcher, is shown in this Tulsa County Jail booking photo in Tulsa, Oklahoma, U.S., September 23, 2016.  Courtesy Tulsa County Jail/Handout via REUTERS