Biden To Decide On White House Run By Mid-2015
@AFP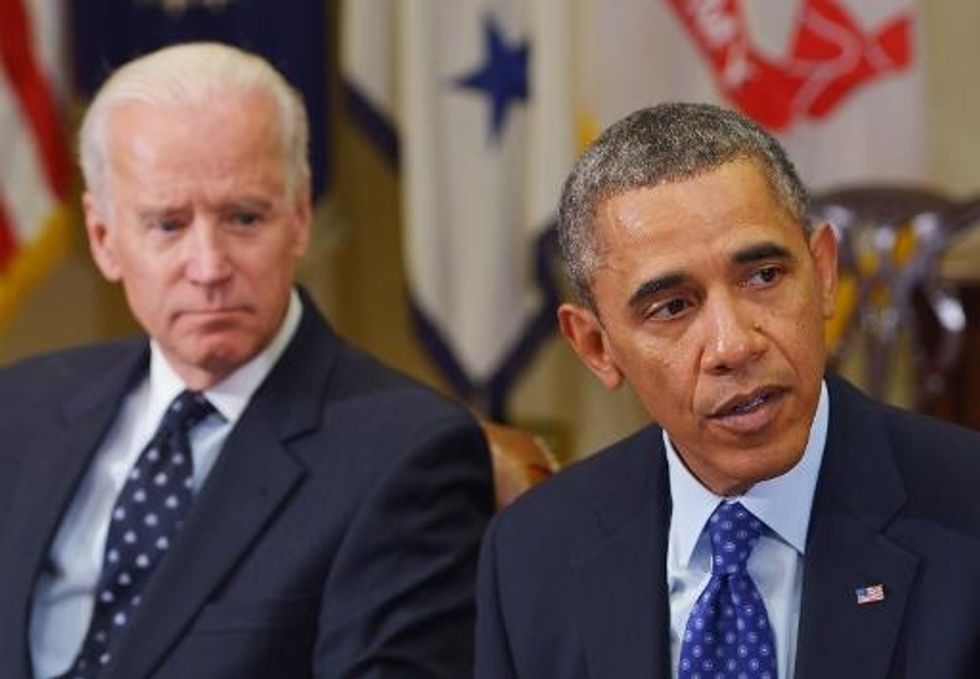 Washington (AFP) – U.S. Vice President Joe Biden will make a decision by the middle of next year on whether he will launch a 2016 White House bid, he said in an interview broadcast on Friday.
"There may be reasons I don't run, but there's no obvious reason for me why I think I should not run," Biden told CNN.
He added that his decision would come "realistically, a year this summer."
Biden said his decision would be driven by his assessment as to whether he is "the best qualified person," to run the country.
"That doesn't mean I'm the only guy that can do it," he said.
"But if no one else, I think, can, and I think I can, then I'd run. If I don't, I won't."
Biden, although fit and sprightly, would face questions over his age should he decide to run for president.
He would be 74 in January 2017 and would become the oldest president inaugurated for a first term.
Many analysts believe that the former long-term senator, who has unsuccessfully run for president twice before, would not get into the field if former Secretary of State Hillary Clinton — already the prohibitive favorite to secure the Democratic nomination — enters the race.
Clinton has said she will make a decision this year on whether to take aim at the White House again, after her 2008 primary loss to President Barack Obama.
A Washington Post-ABC News poll last month of voter support for the nomination had the vice president a distant second to Clinton.
Biden garnered just 12 percent support to Clinton's 73 percent.
AFP Photo/Mandel Ngan