Biden Warns Of Trump 'Threat,' Calls For Impeachment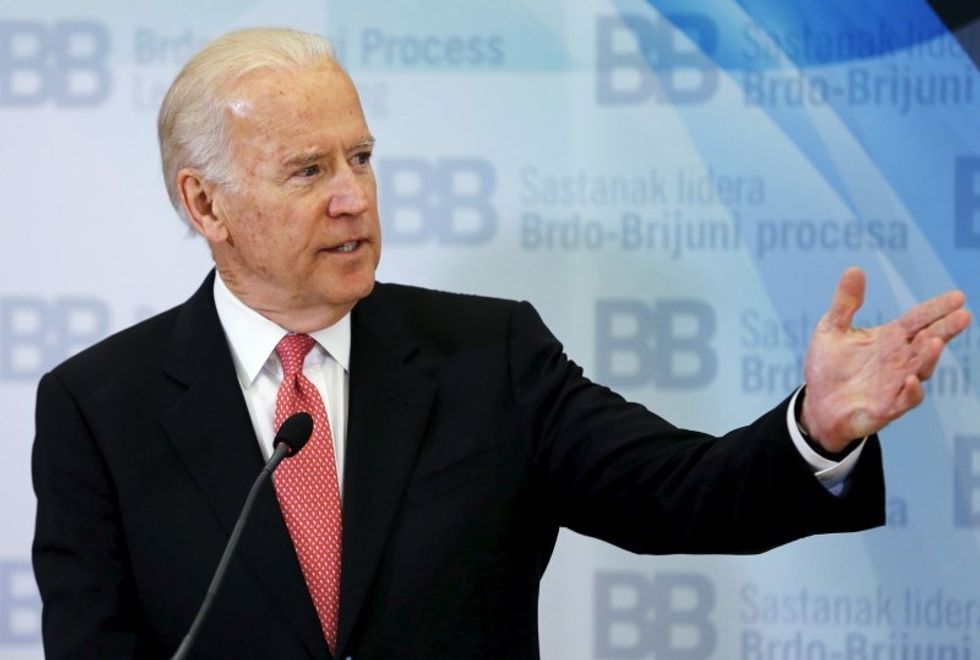 Reprinted with permission from Alternet
Former Vice President Joe Biden finally fired back forcefully against President Donald Trump's endless barrage of attacks and corrupt abuse of power on Wednesday, calling for impeachment at a town hall in Rochester, New Hampshire.
Biden has curiously stayed on the sidelines while Trump found his schemes to induce Ukraine to investigate the potential 2020 Democratic nominee exposed and triggering a reinvigorated impeachment inquiry. While the former vice president — along with his son Hunter Biden — was being viscously smeared, largely with provable falsehoods and lies, his campaign struggled to leverage the moment to fight back.
That changed Wednesday.
"To preserve our constitution, our democracy, our basic integrity," Bidden said, "he should be impeached."
He argued that Trump's own words and the evidence presented as part of the inquiry so far have already proven the case against the president.
He added: "We have to remember that impeachment isn't only about what the president's done. It's about the threat the president poses to the nation if allowed to remain in office."'
Trump, Biden continued, is stoking fears of a "civil war" and feeding the dangerous inclinations of some in far-right media.
Watch a clip below (full video above):
BIDEN: "To preserve our constitution, our democracy, our basic integrity — [Trump] should be impeached … we have to remember that impeachment isn't only about what the president's done. It's about the threat the president poses to the nation if allowed to remain in office." pic.twitter.com/Qdf1t8DFjl

— Aaron Rupar (@atrupar) October 9, 2019