Bill Clinton Says Hillary Alone To Decide On White House Run
@AFP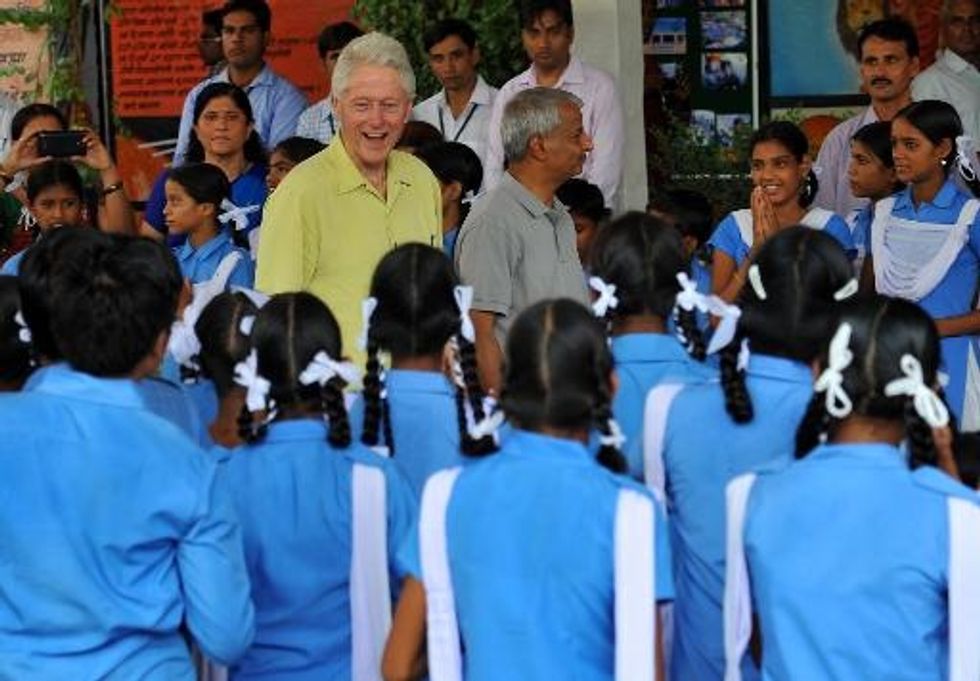 Jaipur (India) (AFP) — Former U.S. president Bill Clinton said Wednesday he would not try to influence his wife Hillary on whether she should run for the White House.
Hillary Clinton, who served as Secretary of State from 2009 to 2013 under President Barack Obama, is mulling a run for president in 2016.
"I have made it clear to her that I love our life (together) and if she decides not to run I will be very happy and we will build this (charitable) foundation together," Bill Clinton said in an interview with India's NDTV news.
"She will have to make the decision and I am not going to put my thumb on the scale either way," he said.
Whatever she decides, "I will support her… she is the ablest person I have ever known in public life."
Bill Clinton, who was president from 1993 to 2001, is in India at the start of an Asia-Pacific tour to promote his foundation's work in the region.
On Wednesday he visited a kitchen in the western desert city of Jaipur supported by the Clinton Foundation that provides free school lunches to children.
Clinton later toured a local school where teachers and students queued up to meet him.
Hillary Clinton, 66, lost to Obama in their 2008 battle for the Democratic presidential nomination.
She has said she would not make her presidential intentions known before the year's end. But she is widely regarded as the front-runner if she does run.
Clinton recently released an autobiography "Hard Choices" dealing with her years as the top U.S. diplomat.
AFP Photo
Interested in U.S. politics? Sign up for our daily email newsletter!