Bill Clinton Urges Israelis To Finish What Yitzhak Rabin Started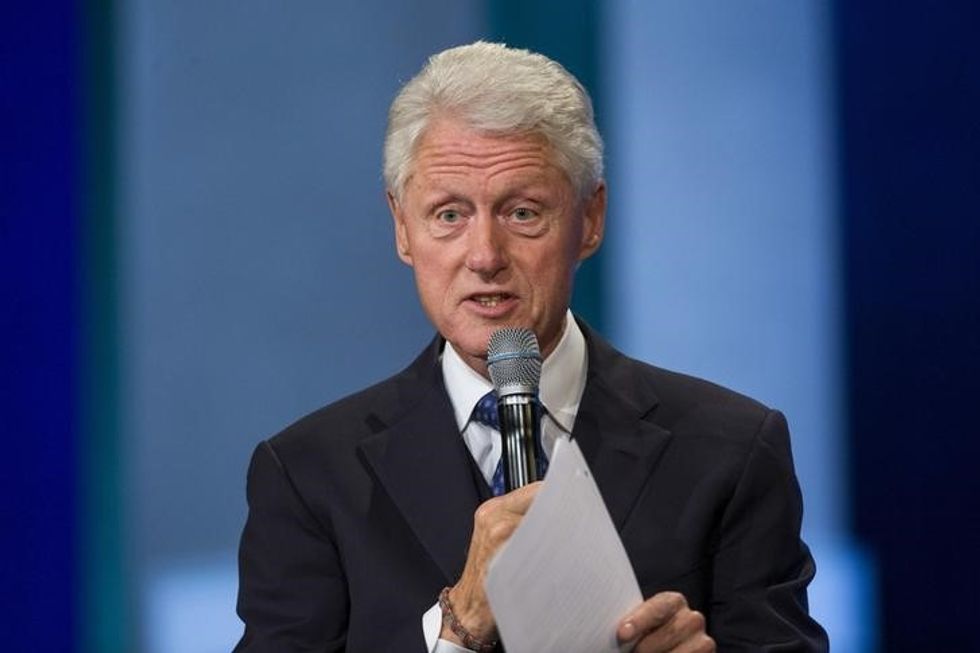 By Ofira Koopmans, dpa (TNS)
TEL AVIV, Israel — Former U.S. President Bill Clinton urged Israelis to continue supporting the moribund peace process with the Palestinians, despite the setbacks of the past two decades.
"Every day you have to choose hope over fear, empowerment over acceptance, confidence over cynicism," he said at a mass rally in central Tel Aviv, marking 20 years since the assassination of Prime Minister Yitzhak Rabin.
Thousands of left-wing and centrist Israelis attended the rally.
President Barack Obama, in a recorded video message, also called on Israelis to continue their support for the two-state solution and talks with the Palestinians, despite a new wave of violence.
"I still believe what I said two years ago, that peace is necessary, just and possible," Obama said. "Peace is necessary because it is the only way to bring true and lasting security for Israelis and Palestinians."
Clinton, who sealed the 1993 interim Oslo accords two years before Rabin died, said it was up to the younger generation to finish his legacy.
"Ten years ago when I was honored to stand in this space, I said if I could miraculously bring Rabin back to life and he were standing here with me, he'd say: 'Enough with this bragging about me. Let's get back to work and finish what I gave my life to do.' And so all of you here must decide … how to finish his legacy, for the last chapter must be written by the people he gave his life for."
On November 5, 1995, Rabin was shot dead on the same square where people gathered Saturday night. His assassin was Yigal Amir, a radical Jew opposed to his peace moves with the Palestinians.
Two decades after the assassination, many Israelis have become deeply disillusioned with the persistently deadlocked peace process, which has since lost widespread support.
There have even been statements by some on the far-right endorsing Amir's actions, to the outrage of Israelis elsewhere on the political spectrum.
Security was tight at Saturday's rally, as it came during the worst spell of street violence in years. Police used buses two block off all accesses to the central square, which since the assassination was renamed Rabin Square.
Clinton and Israeli President Reuven Rivlin spoke behind bulletproof glass.
Dozens of knife attacks against Israelis have been committed by Palestinians since early October. Israeli security forces have used tear gas, rubber bullets and live ammunition against Palestinian protesters throwing rocks and gasoline bombs at flash points in the West Bank and along the Gaza border.
In the latest incident of violence earlier Saturday, Israeli border policemen shot dead an 18-year-old Palestinian at a crossing points from the northern West Bank into Israel, police said.
They thought the Palestinian was raising a knife against them and when he did not obey calls to freeze, opened fire, spokeswoman Luba Samri said.
(c)2015 Deutsche Presse-Agentur GmbH (Hamburg, Germany). Distributed by Tribune Content Agency, LLC.
Former U.S. President Bill Clinton speaks during the Clinton Global Initiative's annual meeting in New York, September 29, 2015. REUTERS/Lucas Jackson